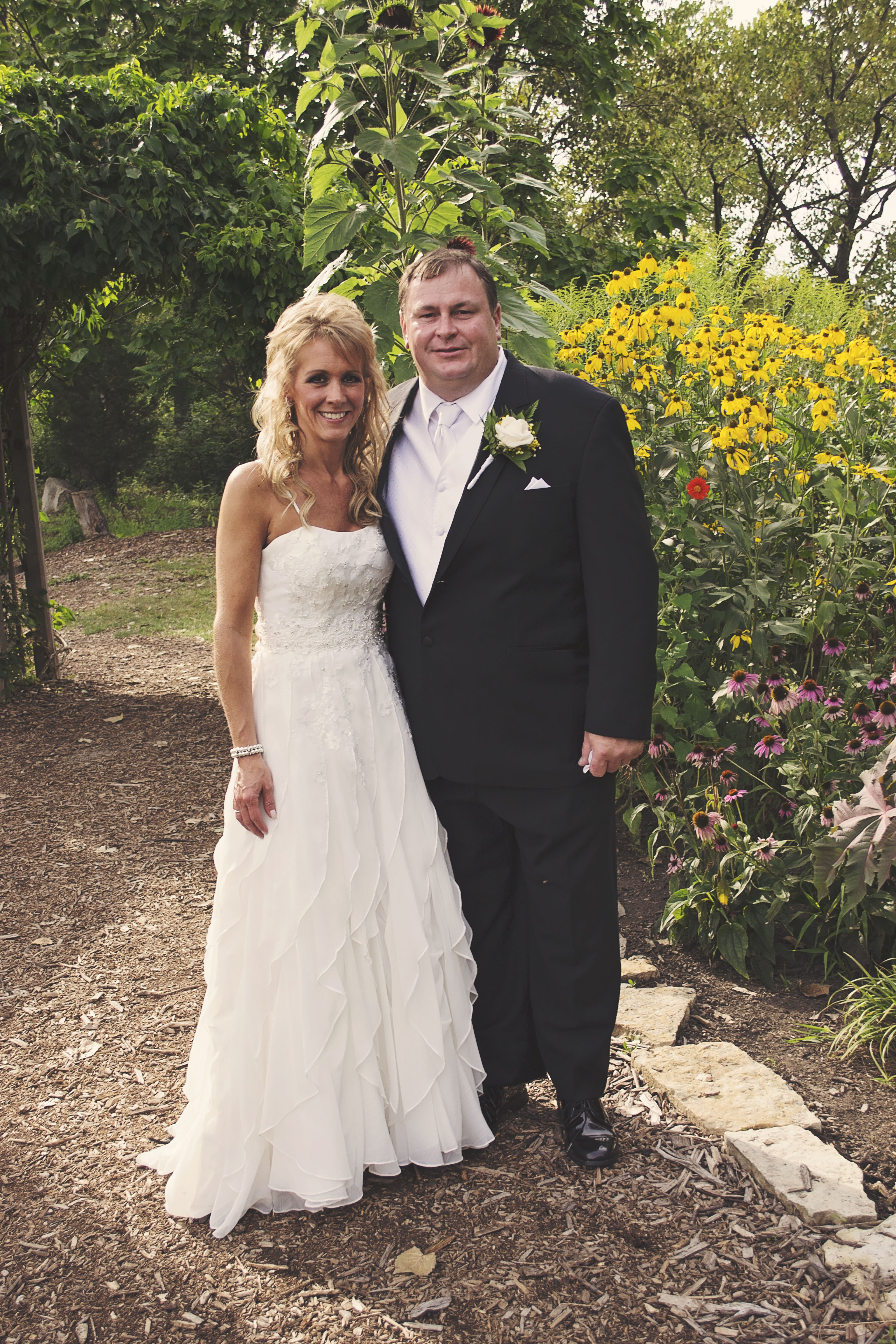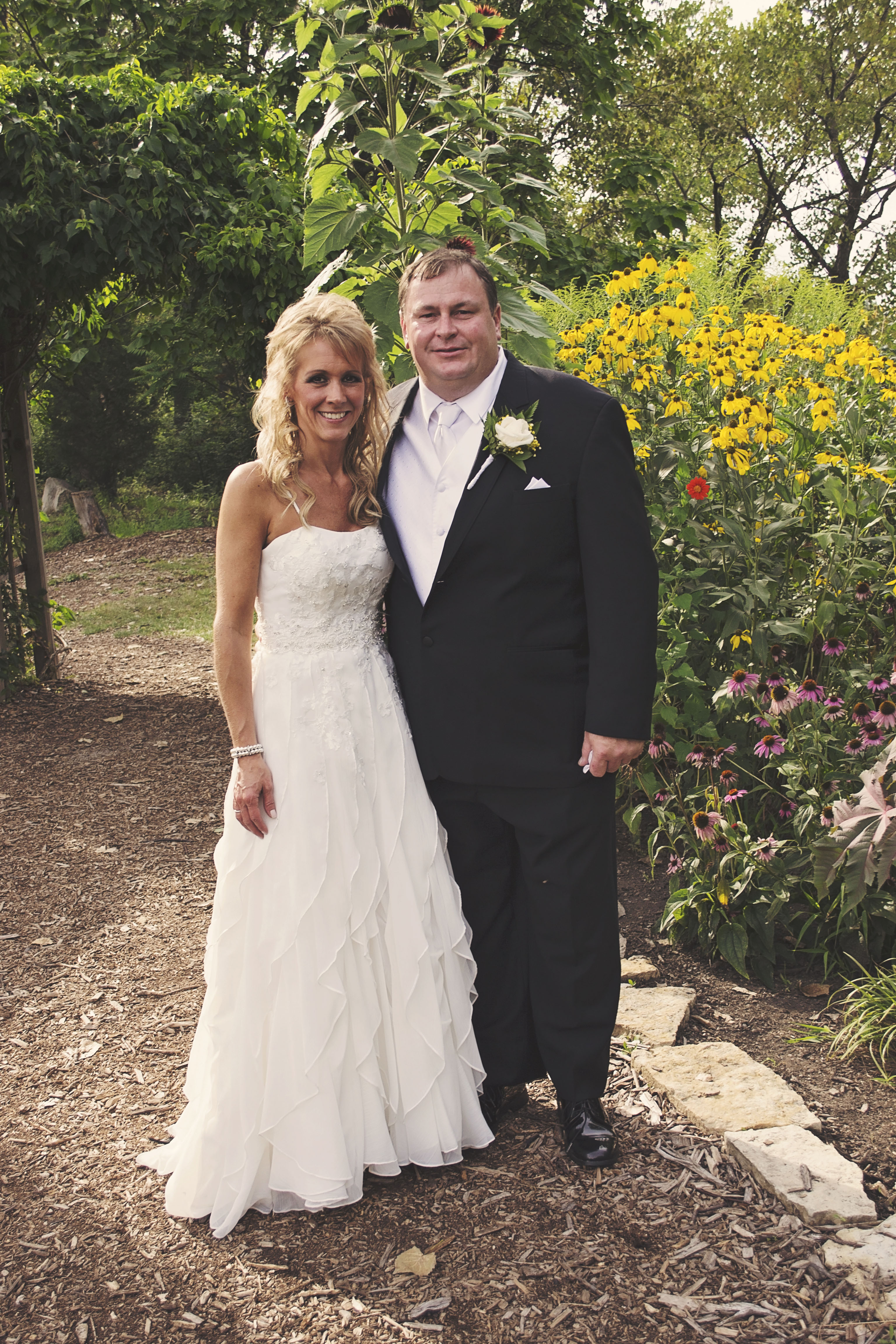 We really enjoyed getting to know Mark and Patty and help them plan their Lake Katherine Wedding Ceremony and reception! This stunning couple tied the knot on Saturday, August 16, 2014 at Lake Katherine Nature Center and Botanic Gardens in Palos Heights, Illinois. Prior to this day, the 10-day forecast was showing rain….and a lot of it. Luckily, no rain came and party cloud skies gave guests a much needed cool down from the summer heat.
Mark and Patty chose to have their Lake Katherine Wedding Ceremony on the newly added stone patio right in front of the lake. With a middle, stone aisle separating two luscious patches of green grass where guests' chair were set, this setting made for an incredible background for this ceremony (it's also a photographer's dream!).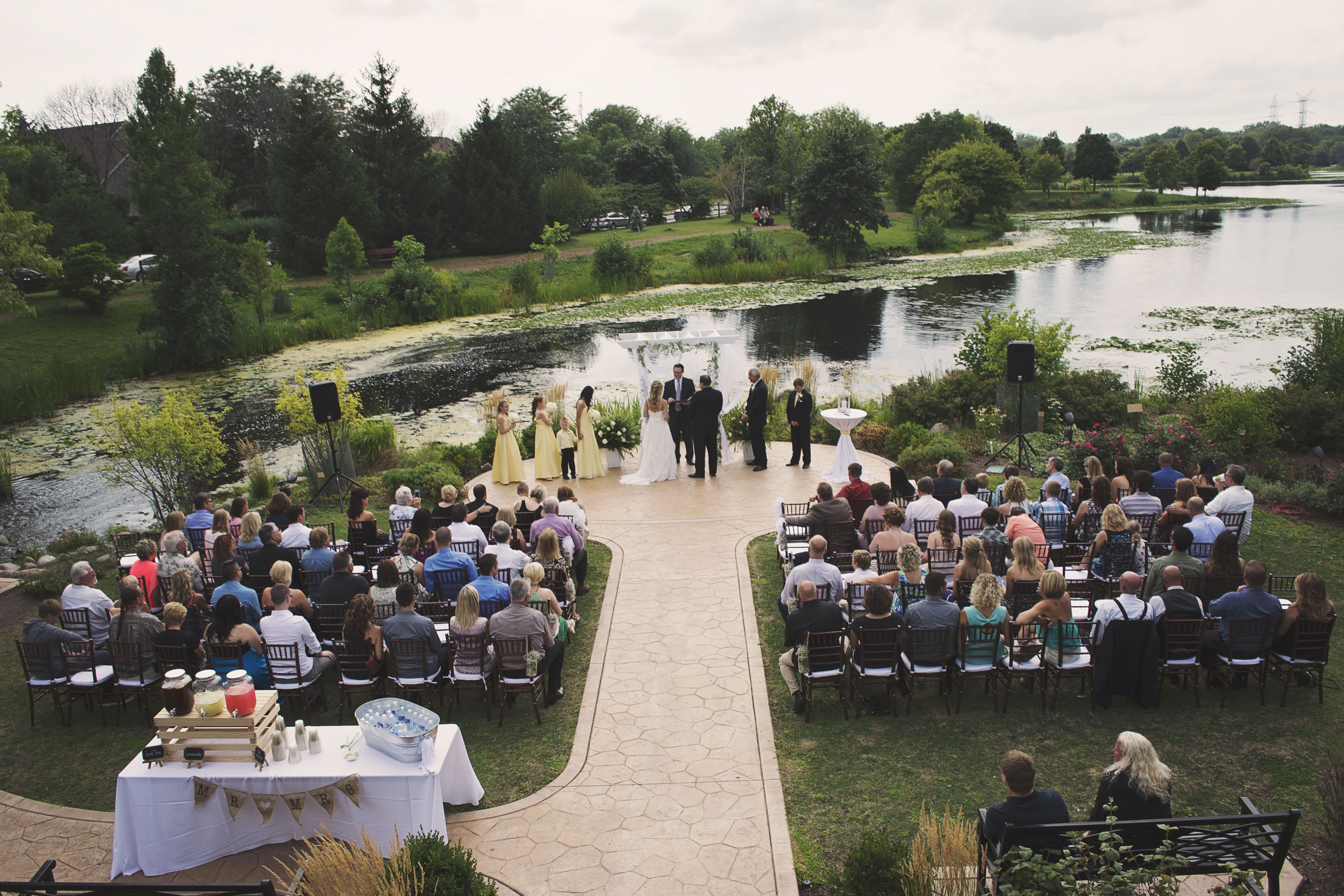 The late afternoon daylight glimmered off of the lake as the bride and groom shared their vows set the mood for a truly romantic Lake Katherine Wedding Ceremony with close family and friends. After the ceremony, Mark and Patty greeted all of their guests and it was hugs and kisses all around!
As guests walked the wood chip path, passed the beautiful cascading waterfall, they were greeted with name tags, reception favors, and a larger-than-life tent fully equipped with a separate full-size bar tent, dance floor, and elegant chandeliers hanging from the tent's support rods.
Introductions were made, thoughtful speeches were given, and amazing food and was served! The dancing and fellowship lasted long into the night and was surely talked about the following day. It was an amazing day for a truly amazing couple!
Congratulations Mark and Patty!
Venue: Lake Katherine Nature Center & Botanic Gardens
Photographer: Christina Elizabeth Photography