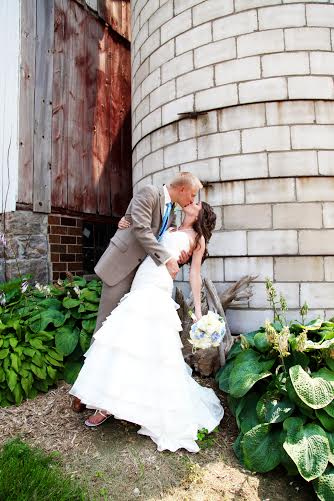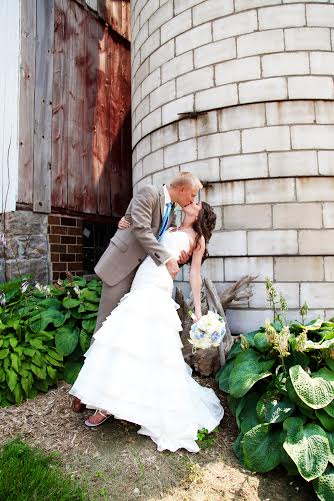 This was wedding number two for our double wedding weekend this month. Mark and Alyssa and their guests left it all on the dance floor and everyone had a blast!
Mark and Alyssa selected had a B.O.B. Grand Rapids Wedding. It was our second time at The B.O.B. and the venue and staff never disappoint! The Big Old Building is a 5-floor classy joint that offers a comedy club, nightclubs, bars, and banquet halls located on each of the levels. It is truly your one-stop-shop for anything and everything fun!
This B.O.B. Grand Rapids Wedding reception took place on the third floor. Guests were surrounded by beautiful brick walls and elegant pillars throughout the room. Introductions were run a bit differently this time around.  Before we introduced the bridal party a brief movie popped up on the projector screens around the room. Each member of the bridal party had something funny and/or sentimental to say about Mark and Alyssa. It was an awesome, unique way to introduce each member of the bridal party to the guests before they actually walked into the room for their grand entrance.
As the event went on, guests enjoyed amazing food, great fellowship and, once the dancing commenced, all the dance moves were shown off! It was a fantastic wedding for a fantastic couple!
Congratulations Mark and Alyssa! Thank you very much for giving us the opportunity to make your wedding day special at your B.O.B. Grand Rapids Wedding reception!
 Venue: The B.O.B.
Photographer: Tomorrow's Memories by Beca