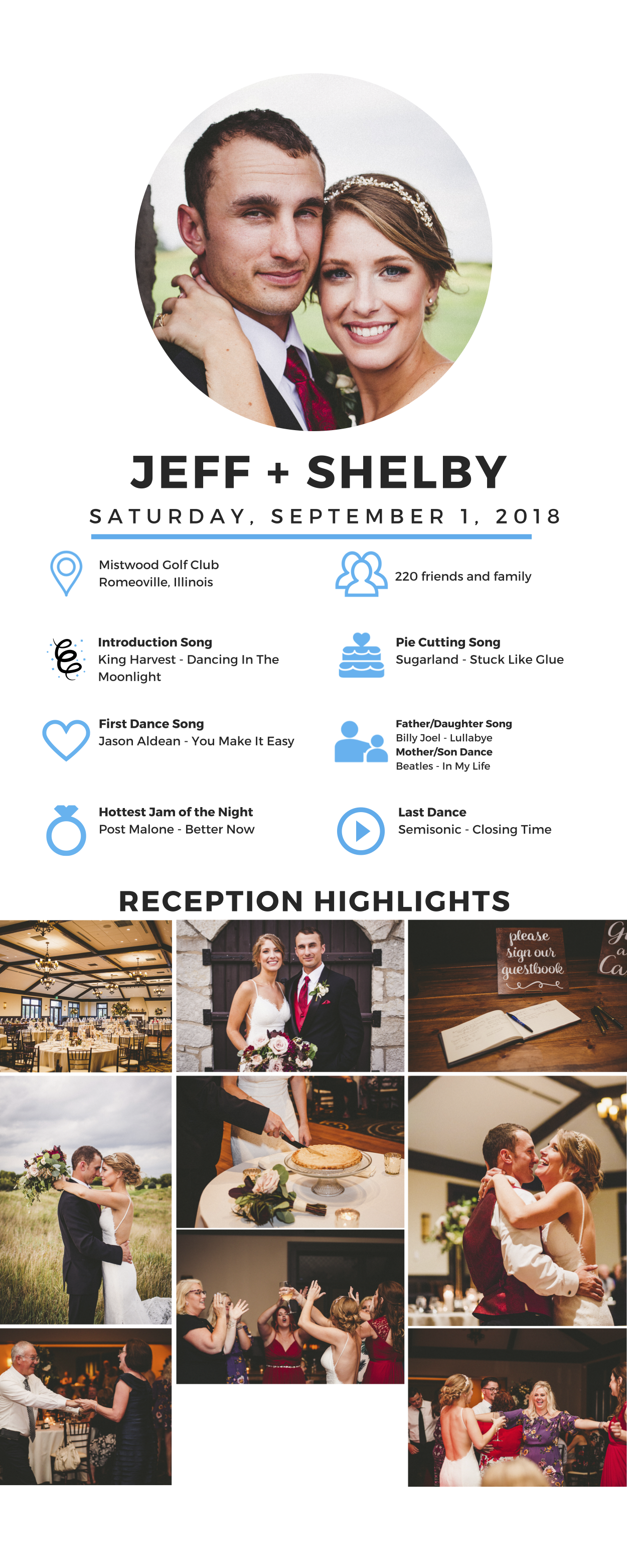 Romeoville Wedding DJ
Jeff and Shelby celebrated their marriage at Mistwood Golf Club for their Romeoville Wedding Reception. The day was full of heartfelt speeches, pie cutting (because cake is just too overrated), and awesome dance moves from young and old alike.
This was our first time at Mistwood Golf Club and it did not disappoint. The knowledgeable staff were professional and available in a moment's notice for anything the bride and groom needed!
The dancing portion of the evening was filled with songs from across generations! From The Beatles to Post Malone and everything in between, the dance floor was full and energetic the entire night.
We cannot be happier for Jeff and Shelby on their Mistwood Golf Club wedding and thank them for letting us be a part of their special day!
Photo Credit: Christina Elizabeth Photography
Are you looking for a Romeoville Wedding DJ?
Look no further than Impulse Entertainment for all of your needs! Whether you are interested in our 5-star DJ services, photo, video, photo booth or hair and makeup, we have you covered! Contact us today for more information.