Your wedding day is a once-in-a-lifetime celebration, and you want every aspect of it to be perfect, including the entertainment. A Chicago wedding DJ can play a pivotal role in creating a memorable atmosphere and keeping your guests on the dance floor all night long. However, before you start your search for the ideal wedding DJ, there's a crucial first step that you can't afford to overlook: establishing a clear budget.
Budgeting is the cornerstone of successful event planning, and your Chicago wedding is no exception. In this blog post, we'll dive into why setting a budget is the first step to finding the right Chicago wedding DJ company and how it can help you ensure an unforgettable wedding day that doesn't break the bank. Plus, we'll discuss strategies to rank your page on the first page of Google for those searching for their dream wedding DJ in Chicago.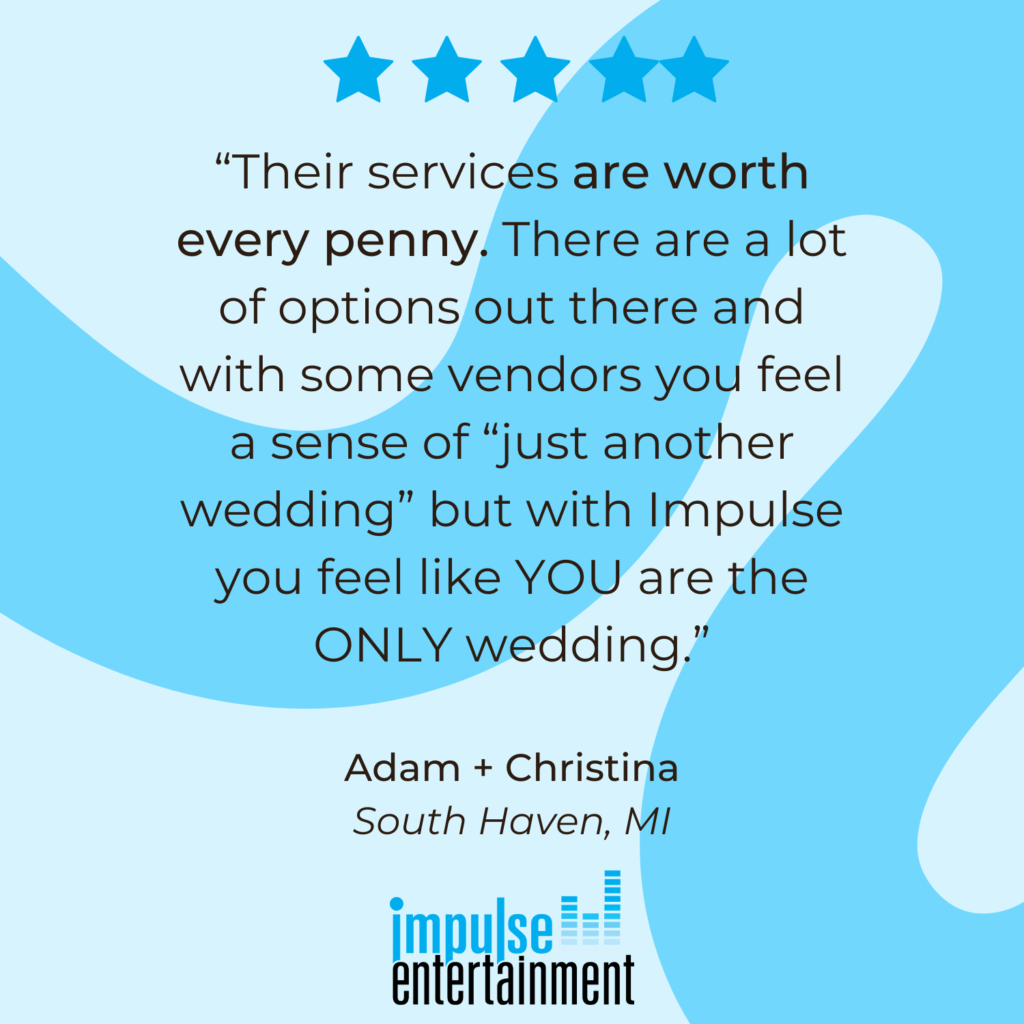 The Significance of a Clear Budget
Prioritize Your Must-Haves
Every couple has unique preferences when it comes to their wedding DJ. Some prioritize a packed dance floor, while others focus on great emcee skills or meticulous event coordination. Or you want all three! Establishing a budget allows you to prioritize the qualities that matter most to you and your partner.
The wedding industry in Chicago offers a wide array of wedding DJ companies, each with its own pricing and service packages. By setting a clear budget, you can immediately eliminate options that don't align with your financial plan, making your selection process more manageable.
Transparent Vendor Selection
When you approach Chicago wedding DJ companies with a well-defined budget, it fosters transparent communication. Chicago DJ companies can provide you with quotes that fit your budget, ensuring there are no surprises down the road. This open dialogue builds trust between you and potential vendors.
Ensure Quality and Experience
While it's essential to stay within budget, quality should never be compromised. A Chicago wedding DJ with professional experience often comes at a higher price point, but their expertise can make your wedding day truly exceptional. Your budget should reflect the level of quality and experience you desire for your special day.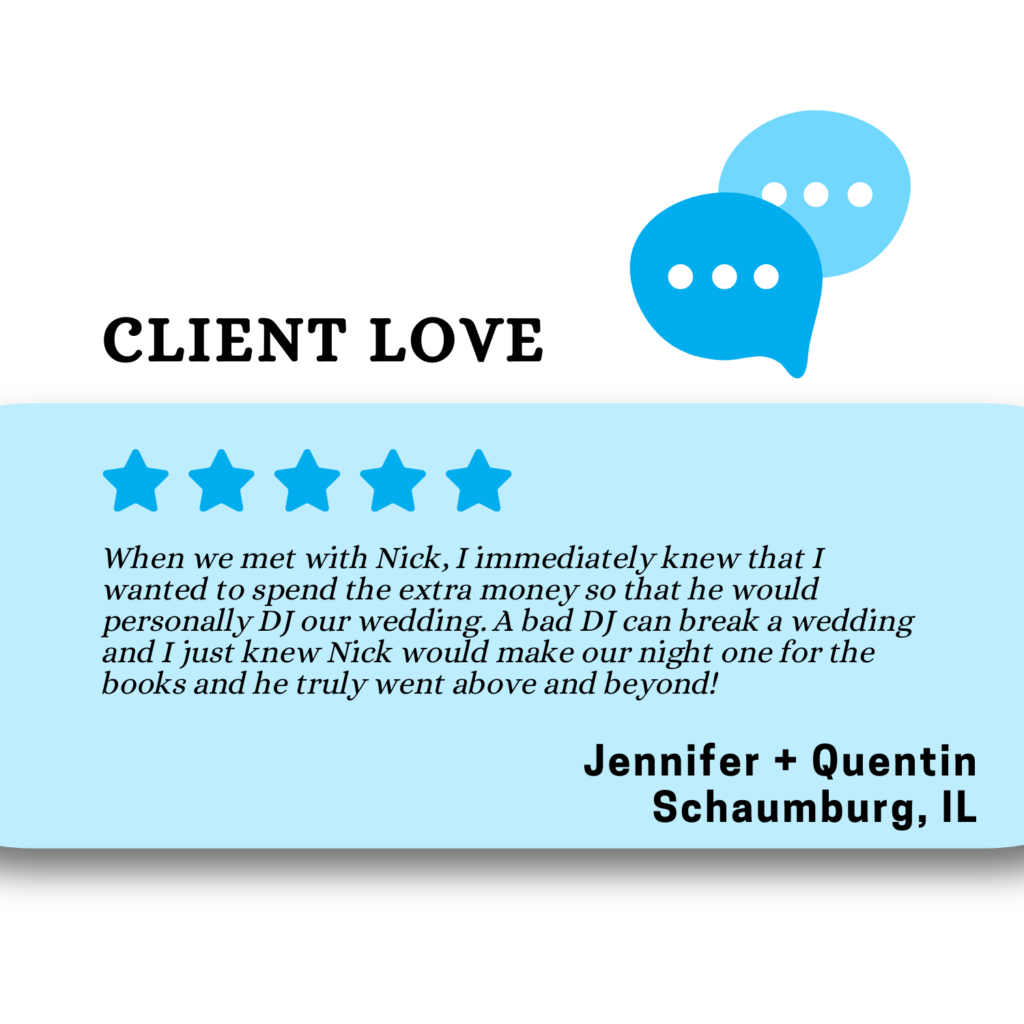 How to Establish Your Wedding DJ Budget
Determine Your Overall Wedding Budget
Before diving into specifics, you should establish your overall wedding budget. Calculate all expected expenses, such as venue, catering, décor, and entertainment. Once you have a total budget in mind, you can allocate a portion of it for your wedding DJ services.
Research Wedding DJ Pricing in Chicago
Take time to research current pricing trends for wedding DJ services in Chicago. Prices can vary widely based on factors like the DJ's experience, the duration of the event, and any additional services offered. Look at various DJ companies' websites and request quotes to gain a better understanding of market rates.
Define Your Priorities
Consider what aspects of wedding DJ services are most important to you and your partner. Do you want a DJ who can keep the dance floor packed, serve as a charismatic emcee, and handle all event details seamlessly? Defining your priorities will help you allocate your budget accordingly.
Be Realistic
While it's crucial to set a budget, it's equally important to be realistic about your expectations. A highly experienced and reputable wedding DJ may come at a higher cost, but the value they bring to your wedding day can be immeasurable. Be prepared to invest in quality entertainment to ensure your celebration is a resounding success.
In conclusion, it's important to prioritize specifically what you want. If you're looking for a Chicago wedding DJ that is going to handle even the tiniest details at your reception, while provide a comprehensive planning experience and goes above and beyond your expectations, fill out the form today to contact us!