Your wedding day is a momentous occasion, a celebration of love and commitment that reflects your unique personalities and tastes. At Impulse Entertainment, we understand the significance of curating the perfect soundtrack for your Chicago wedding reception. We take pride in our massive and diverse music library, carefully crafted to cater to a wide range of tastes and generations. In this blog post, we'll explore why having a diverse music library is essential to ensure your Chicago wedding reception truly reflects your personality.
The Power of Music at Your Chicago Wedding Reception
Music is the heartbeat of any celebration, and your Chicago wedding reception is no exception. It sets the tone, evokes emotions, and creates memorable moments for you and your guests. Your wedding day should be a reflection of your individuality, your love story, and your unique preferences. The music played at your reception plays a pivotal role in achieving this.
Catering to Various Tastes
One of the most significant advantages of Impulse Entertainment's vast music library is our ability to cater to various tastes. We understand that your guest list may include family members, friends, and loved ones of different generations and backgrounds. What better way to ensure everyone has a great time than by providing a musical experience that appeals to a broad spectrum of tastes?
Our extensive collection spans genres from classic rock to contemporary pop, from jazz standards to hip-hop beats, and everything in between. Whether your grandmother loves the timeless classics, your parents appreciate the hits from their youth, or you and your friends can't resist the latest chart-toppers, we've got you covered. With Impulse Entertainment, your Chicago wedding reception will be a harmonious blend of musical styles that resonate with everyone in attendance.
A Trip Down Memory Lane
Your wedding day is not just a celebration of the present; it's also a nod to the past and a glimpse into the future. With our diverse music library, we can take you and your guests on a nostalgic journey, playing songs that hold sentimental value and trigger fond memories. From the song that was playing when you first met to the tune that makes your parents reminisce about their own wedding day, our Chicago DJs are skilled at curating a playlist that honors the past while celebrating the present.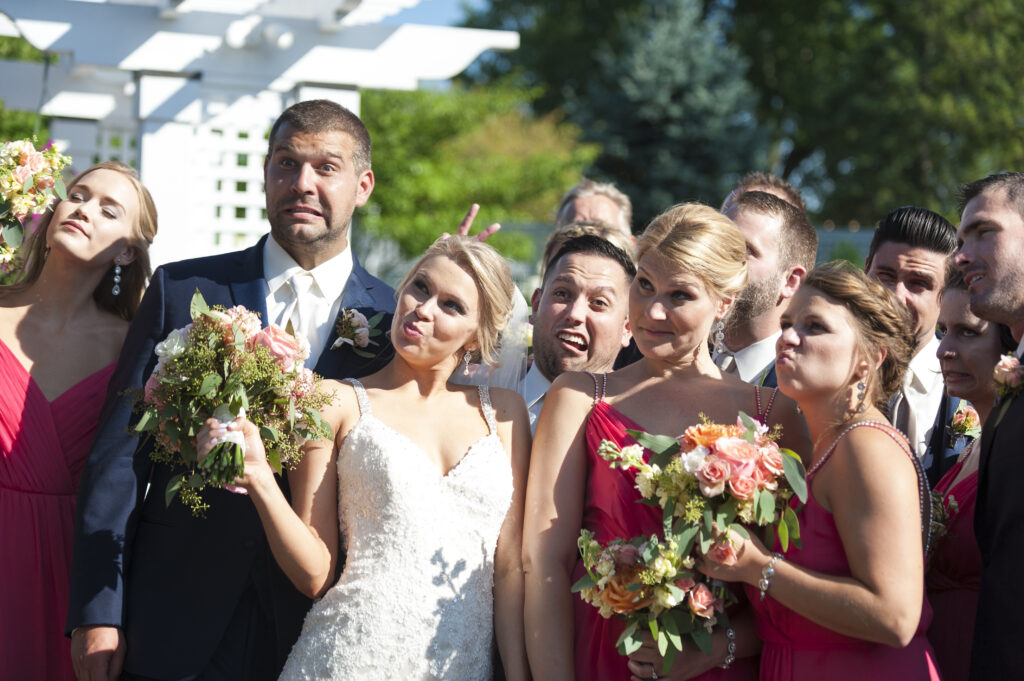 Reflecting Your Personality
Your Chicago wedding reception should be a reflection of your personality as a couple. It's an opportunity to showcase your tastes, interests, and the journey that brought you together. Our DJs work closely with you to understand your musical preferences, ensuring that every song played resonates with your unique story. Whether you're into indie rock, electronic dance music, or classic R&B, we can create a playlist that speaks to your individuality.
Setting the Right Mood
Every moment of your wedding reception has its unique mood and atmosphere. From the grand entrance to the heartfelt toasts, the romantic first dance to the energetic dance floor, music plays a pivotal role in creating the perfect ambiance. Our diverse music library allows us to adapt seamlessly to these changing moods, ensuring that the right songs are played at the right time. Whether you want an elegant and sophisticated atmosphere or a lively and energetic dance party, Impulse Entertainment has the tracks to make it happen.
Your Chicago wedding reception is a once-in-a-lifetime event, and the music you choose to accompany it should be nothing less than perfect. Impulse Entertainment's massive and diverse music library is the key to ensuring that your reception truly reflects your personality, caters to various tastes and generations, and creates unforgettable memories. Our experienced DJs are passionate about crafting the ideal playlist for your special day, and we take pride in our ability to set the right mood and create a musical experience that resonates with you and your guests.
When you choose Impulse Entertainment as your Chicago wedding DJ company, you're not just hiring someone to play music; you're entrusting us with the responsibility of making your Chicago wedding reception an unforgettable experience. We take this responsibility seriously and are committed to ensuring that your reception screams your personality, ranks high on the list of cherished memories, and remains a testament to your love story for years to come. Contact us today, and let's start planning the soundtrack to your dream wedding reception!