Your Chicago wedding reception is a joyous occasion filled with love, laughter, and the company of family and friends. Among the various traditions and rituals that come with weddings, one of the common dilemmas couples face is whether or not to visit guest tables during or after dinner. While mingling with guests is a heartfelt gesture, it's crucial to strike a balance between socializing and savoring your meal. In this blog post, we'll explore the importance of taking time to relax and enjoy your dinner, offer tips on being intentional with guest table visits, and highlight who should be at the top of your list.
The Importance of Relaxing and Dining
Your Chicago wedding day is a whirlwind of emotions and activities. It's a day that you've been eagerly anticipating, and it's essential to make the most of it. One of the last moments during the reception when you can truly relax and enjoy a meal is dinner. Amidst the busy schedule of ceremonies, photos, and greeting guests, this mealtime offers you a chance to savor the delicious cuisine you've chosen for your special day.
Here are a few reasons why prioritizing dinner is crucial:
Recharge: Wedding days can be physically and emotionally draining. Dinner provides an opportunity to refuel and gather your energy for the rest of the evening's festivities.
Quality Time: It allows you and your spouse to have a moment together. Not to mention, you both are surrounded by the people that love you the most – your ride or die crew! Take time to soak this in!
Enjoy Your Food: Your wedding menu was carefully selected, and dinner is your chance to taste the delicious dishes you've chosen for your guests.
Being Intentional with Guest Table Visits
While spending time with your guests is essential, visiting every table can be overwhelming, especially at a larger wedding. To ensure you strike the right balance, consider these tips for being intentional with your guest table visits:
Prioritize Close Family: Begin by visiting your parents and grandparents' tables. These are the people who have supported you throughout your life and are an essential part of your special day.
Recognize Special Guests: Take time to visit guests who have traveled from far away or those you haven't seen in a while. Acknowledge the effort they've made to be a part of your celebration.
Gratitude for Generosity: Guests who have given you an expensive wedding gift or a substantial check should be high on your list. Express your gratitude for their generosity and the role they've played in your life.
Mix and Mingle: Instead of visiting every table, consider a mix-and-mingle approach. Spend some time on the dance floor or at a designated mingling area where guests can approach you, allowing for more organic interactions.
Use Toasts and Speeches: Utilize the toasts and speeches portion of the reception to express your appreciation and love for all your guests collectively. It's a heartfelt way to thank everyone without visiting each table.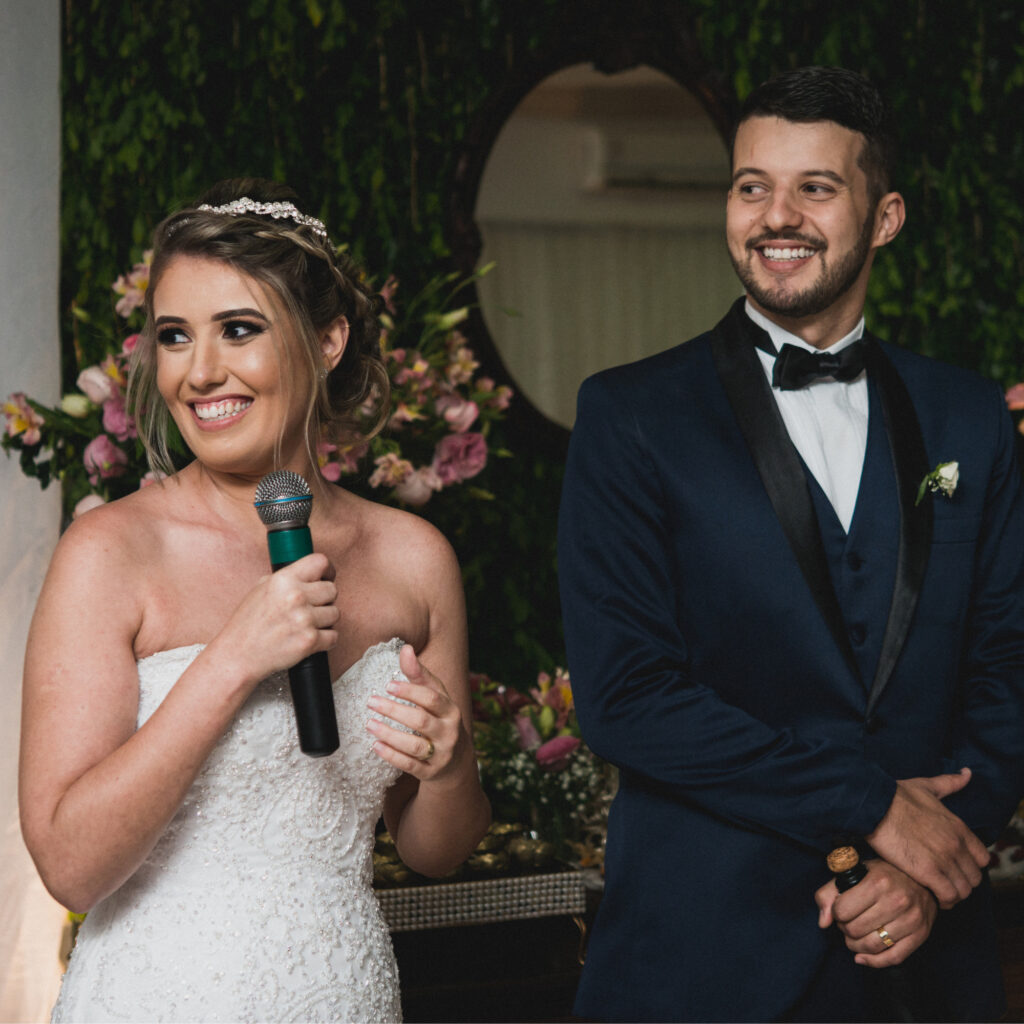 Remember that your guests will understand if you don't have the chance to personally visit every table. They're there to celebrate your love and happiness, and they want you to enjoy your day to the fullest.
Visiting guest tables at your Chicago wedding reception is a beautiful tradition that allows you to connect with your loved ones on this special day. However, it's essential to strike a balance between socializing and enjoying your dinner, as this mealtime is one of the few moments during the reception when you can truly relax. Being intentional with your table visits, prioritizing close family, special guests, and expressing gratitude for generosity will help you navigate this tradition gracefully. Remember, your Chicago wedding day should be a joyous and memorable experience for both you and your guests, and finding the right balance will ensure that everyone has a wonderful time celebrating your love.