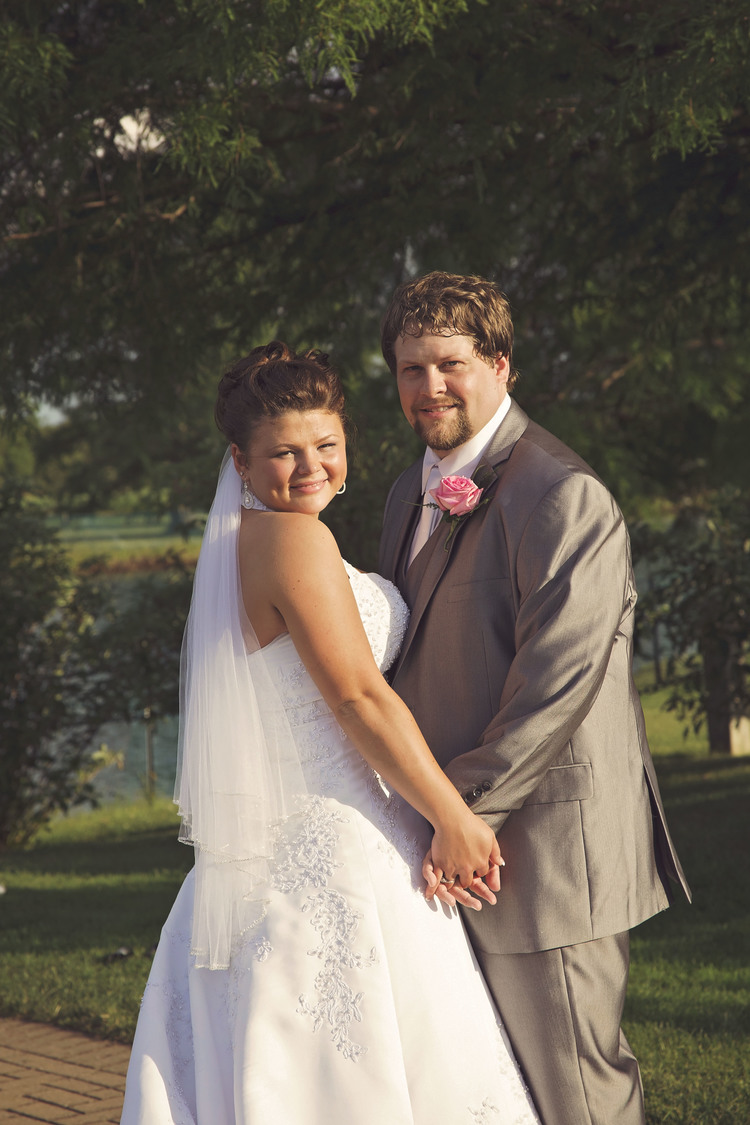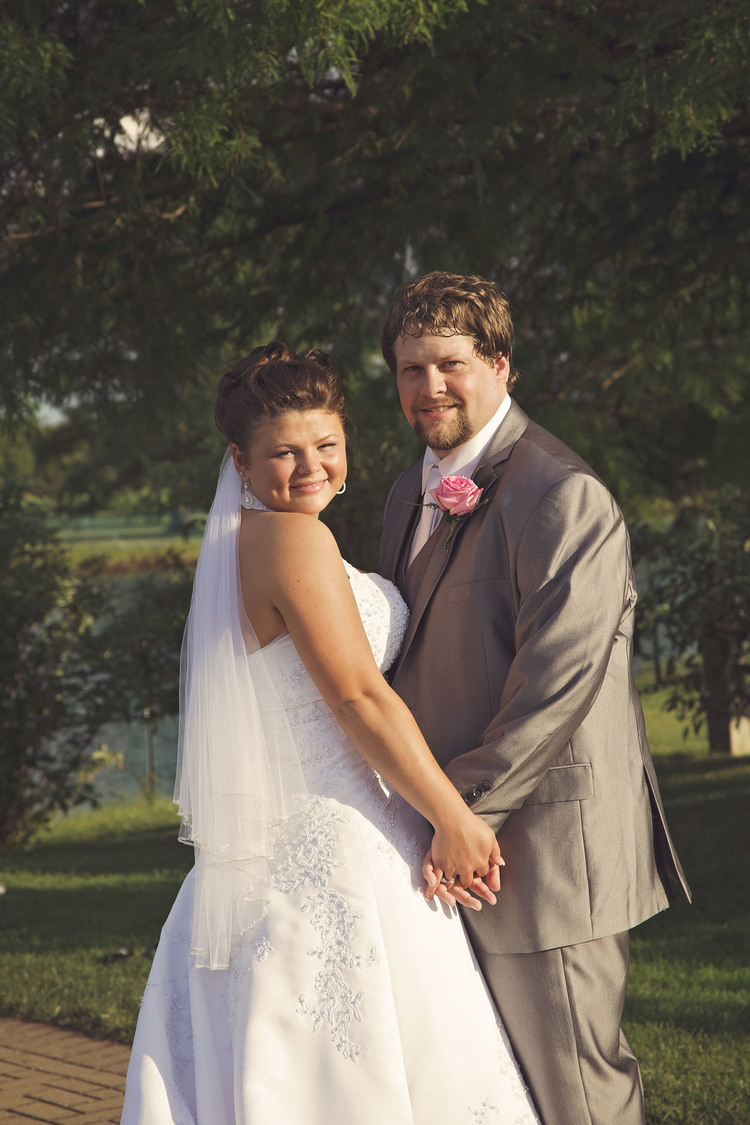 When we first met with Mike and Sarah they both agreed on one thing and one thing only…that everyone have a great time…and we think we gave them and their guests just that! Mike and Sarah held their Odyssey Country Club Wedding Reception and ceremony on a beautiful summer afternoon. This was our third Odyssey Country Club Wedding Reception and we couldn't have been more thrilled for it!
When guests arrived at Odyssey Country Club located in Tinley Park, Illinois, the ushers escorted them to the outdoor ceremony site that was just off of the luscious golf greens and overlooking a beautiful pond and fountain. The ceremony was short and sweet as the temperatures were starting to rise close to the 100-degree mark and guests were escorted back into the coolness of the Terrace Ballroom on the venue's lower ground level where they were able to cool down with a few cocktails.
Parents of the bride and groom, all bridal party members and Mike and Sarah walked out to the familiar WWE Ric Flair or 2001: Space Odyssey theme, also known as "Sprach Zarathustra" and it was absolutely epic to say the least! During the dinner hour, guests were treated to unbelievable food, good laughs and great times!
Once the dance floor opened up for this Odyssey Country Club Wedding Reception it was packed non-stop until the very last song! Guests were showing off their hot moves to some of Mike and Sarah's favorite tracks of yesterday and today such as "Uptown Funk", "Shut Up And Dance", some James Brown classics (for Mike), and some great 90's tunes (Backstreet Boys, Spice Girls, Whitney Houston) for Sarah.
It was truly an amazing Odyssey Country Club Wedding Reception for an amazing couple and we couldn't be happier for these two superstars! Thank you very much, Mike and Sarah, for letting us be your Tinley Park Wedding DJ at your Odyssey Country Club Wedding Reception!
Venue: Odyssey Country Club
Photographer: Christina Elizabeth Photography
Videographer: Wish*Full Thinking Video Productions