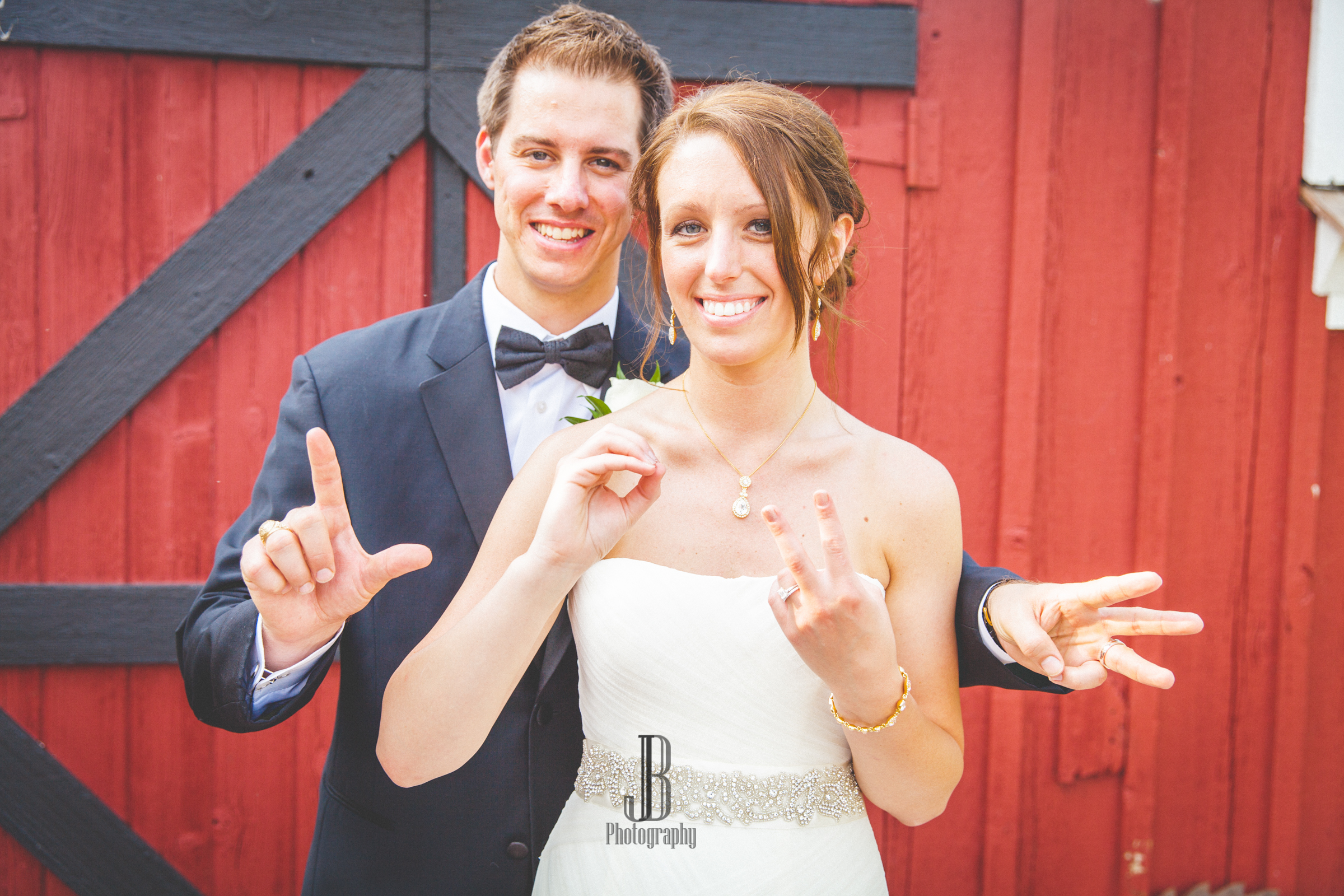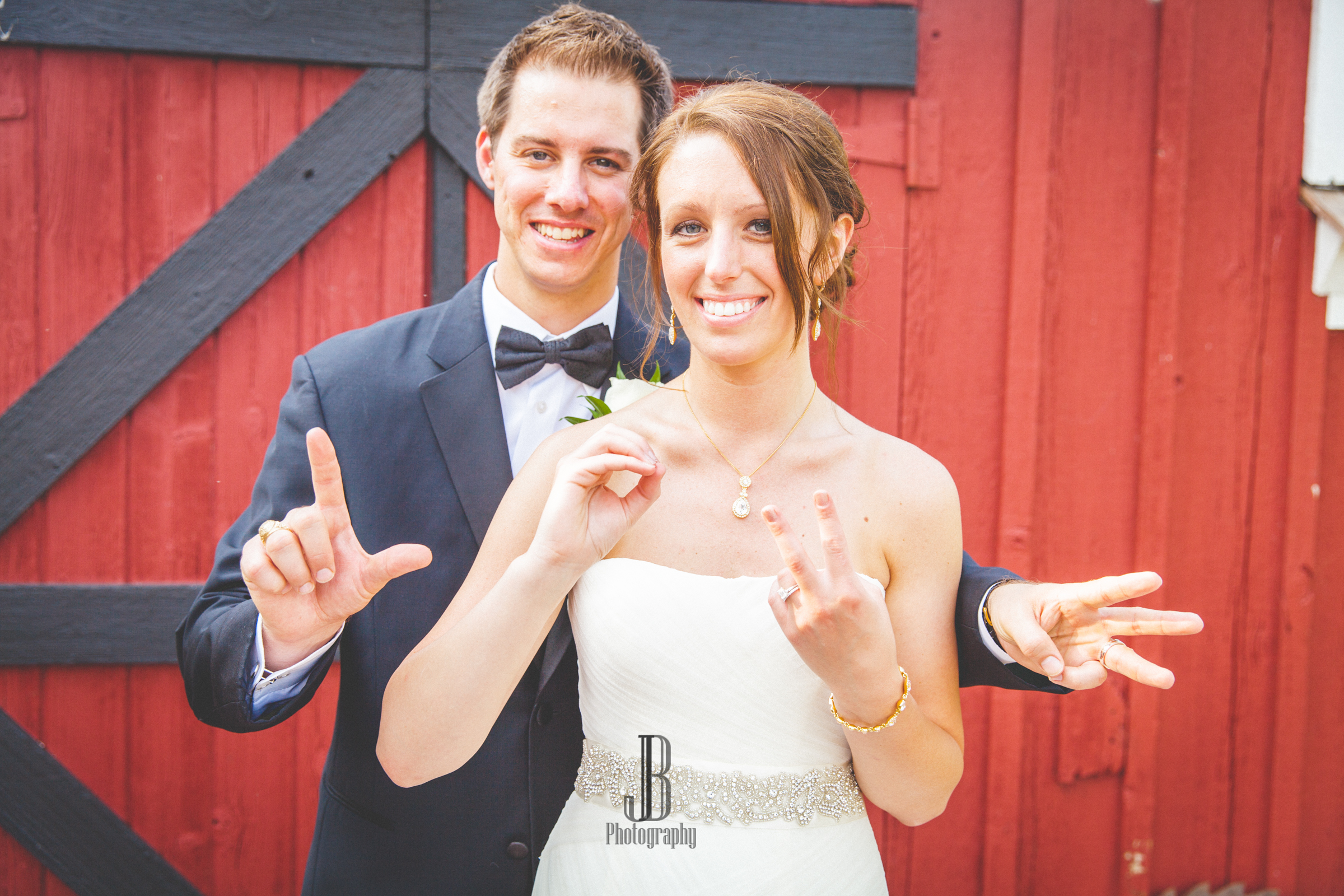 Matt and Megan were married on Sunday, July 20, 2014 at The Fishermen's Inn in Elburn, Illinois. This was our first Fishermen's Inn Wedding, and it left us speechless when the night was over. On the corner of Main Street and Route 47, The Fishermen's Inn has everything a couple would need to get married and have their reception!
The first thing you will notice is the beautiful barn, freshly painted red, with landscaping galore! As you step foot in the front doors, you are greeted by a beautiful, wooden spiral staircase along with all newly-remodeled walls, doors and floors. As you walk up the spiral staircase to the second level, you can peer out of the many floor-to-ceiling windows that overlook the remainder of this Fishermen's Inn Wedding property.
Beautiful landscaping, manmade rivers and ponds, bridges, and tiny islands make this venue the perfect place for an outdoor ceremony and provides a breathless one-of-a-kind background for any photo session! This place is excellence at its finest!
This Fishermen's Inn Wedding was held in the venue's lower level ceremony room. Floor-to-ceiling windows were in the background of the bride and groom and the sun's reflection on the rippling pond just outside of the room was slowly waving back and forth on the ceiling above the bridal party. Matt and Megan shared their own personal vows which was a beautiful moment for all to witness.
As the ceremony concluded, guests were ushered upstairs to the cocktail hour room equipped with a full bar and beautiful windows to see the bridal party take pictures with the beautiful landscaping in the background. As dinner was served, it was an atmosphere of joy and love! The speeches were filled with words of excitement and compassion. Even some of Megan's sorority sisters did a small performance that is tradition at other sisters' weddings! It was an absolute blast!
Once the dancing began, it never let up! Traditional Greek music was played that had everyone yelling "Opa!", along with line dances and the current hits that kept everyone on the dance floor until the very end of the night! All in all, it was a beautiful ceremony and fantastic Fishermen's Inn Wedding that displayed true, genuine love.
Congratulations Matt and Megan!
Venue: Fishermen's Inn
Photographer: Joshua Boyd Photography
Videographer: Patrick Alacantra