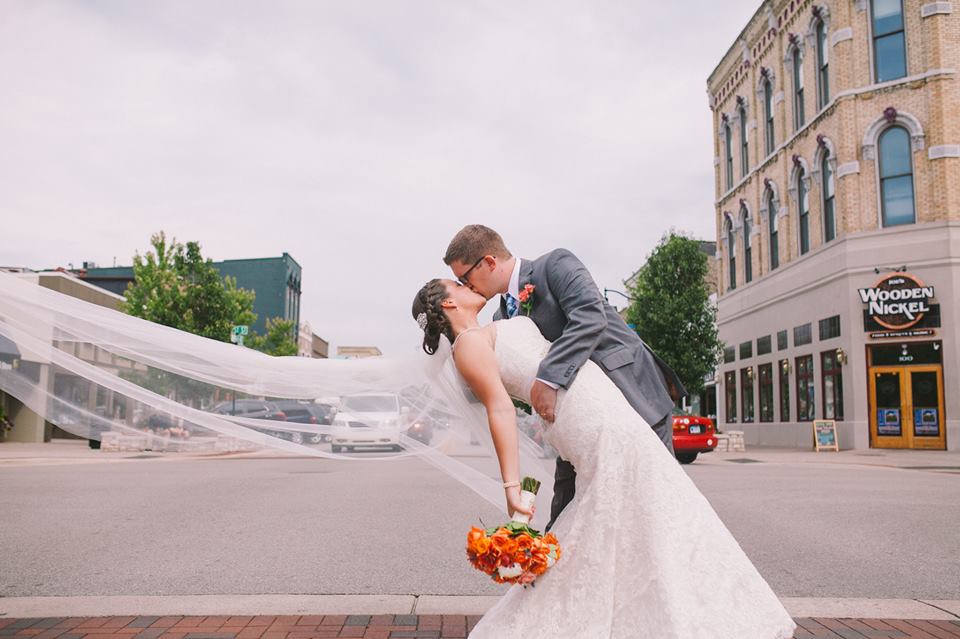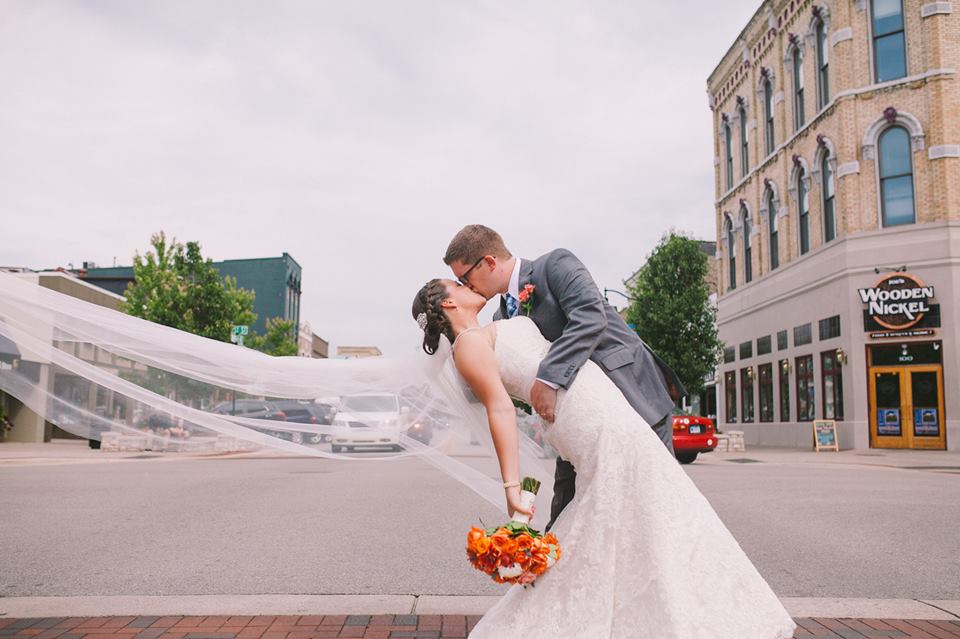 I had the pleasure of getting to know a truly amazing couple that made me laughing every time we met! Their laid-back outlook on life coupled with their hilarious personalities and true love for each other made Brian and Leighsa a breeze to work with!
This lovely bride and groom had their Trillium Events Wedding in Spring Lake, Michigan. The venue was gorgeous with a beautiful room that comfortably sat everyone, patios were guests to retire to during the cocktail hour, and phenomenal service! Add the in-house HD screen projectors at every wall in the room accompanied by exquisite uplighting and this Trillium Events Wedding was picture-perfect!
During the cocktail hour, guests were serenaded by bands such as: Backstreet Boys, 98 Degrees, 'NSYNC, and O-Town to name a few. By the time we were lining up the bridal party for introductions we could definitely feel the energy! Each bridal party couple came out to a different song picked by Brian and Leighsa and everyone seemed to get pumped for the dancing that would happen later!
Now when it comes to clinking of the glasses to make the bride and groom kiss….who needs that?! Brian and Leighsa put a terrific spin on this classic tradition. Every time glasses were clinked by guests, the bride and groom would pull a couple's name out of a hat. Whichever couple was chosen had to kiss and then Brian and Leighsa would imitate their kiss! This was a great twist and kept guests entertained (and on their toes) throughout the evening.
Once dancing started, it was an all-out dance party that had everyone, young and old, out on the floor shakin' their stuff! This Trillium Events Wedding was absolutely beautiful and guests enjoyed themselves throughout the night!
Congratulations, Brian and Leighsa, on your marriage! You guys rock!
Venue: Trillium Events
Photographer: Bradley Productions