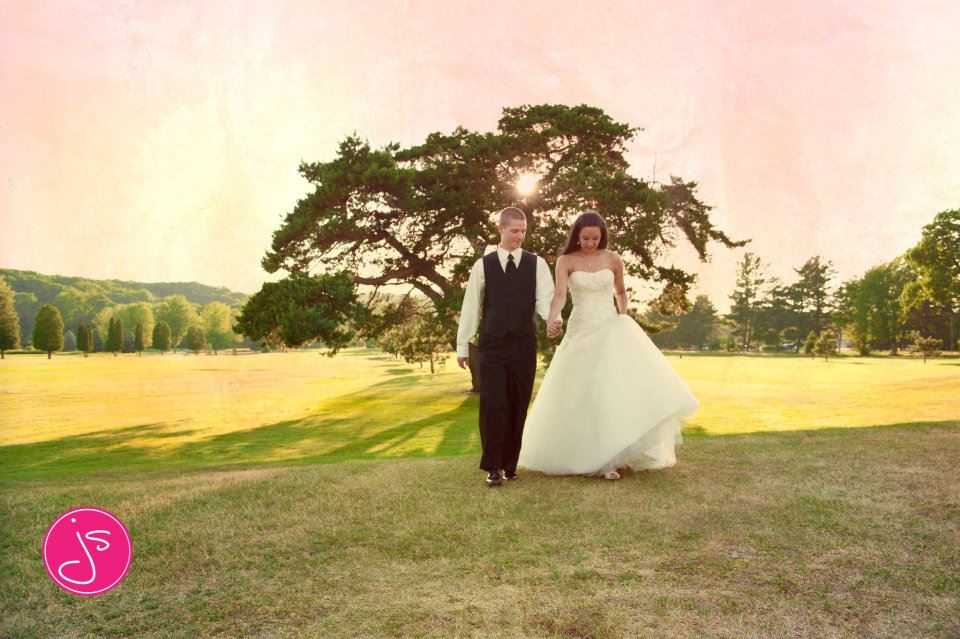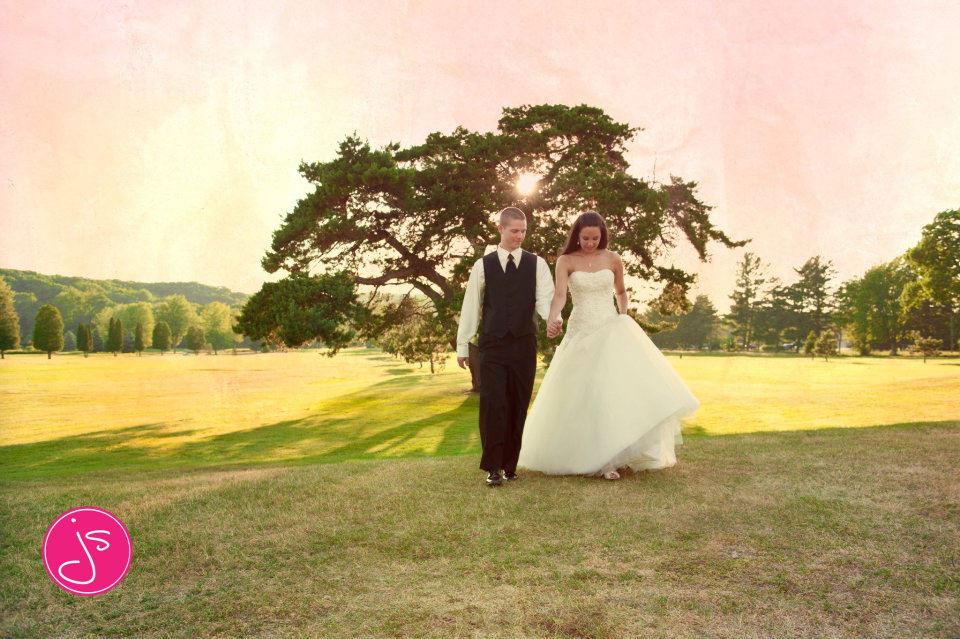 The hot and humid early June weather didn't keep Kurt, Emily and their guests at home. On June 9, 2012, Kurt and Emily tied the knot and entered the married life by having their Oak Ridge Golf Course Wedding located in Norton Shores, Michigan. Voted "Best Caterer"  in 2010, '11, and '12 by TheKnot.com, Above and Beyond planned, set up and provided the food and beverages for the night.
Kurt and Emily elected to have an outdoor Oak Ridge Golf Course Wedding and their tent looked magnificent. Royal purple canopies were strung throughout the tent as it accented the white table linens, dinnerware, and flower centerpieces on the tables.
Some guests collected outside of the tent for some fresh air after the dinner hour; however, many guests danced to the likes of The Beatles, Kool and The Gang, and the Backstreet Boys to name a few. As the night kept rockin' and rollin' along, some other guests from another wedding came onto the dance floor and jammed out with the bride and groom.
Overall, it was an awesome Oak Ridge Golf Course Wedding on a picture-perfect summer evening. Things couldn't have gone any better!
Venue: Oak Ride Golf Course
Caterers: Above and Beyond
Photographer: Jillyn Segroves Photography