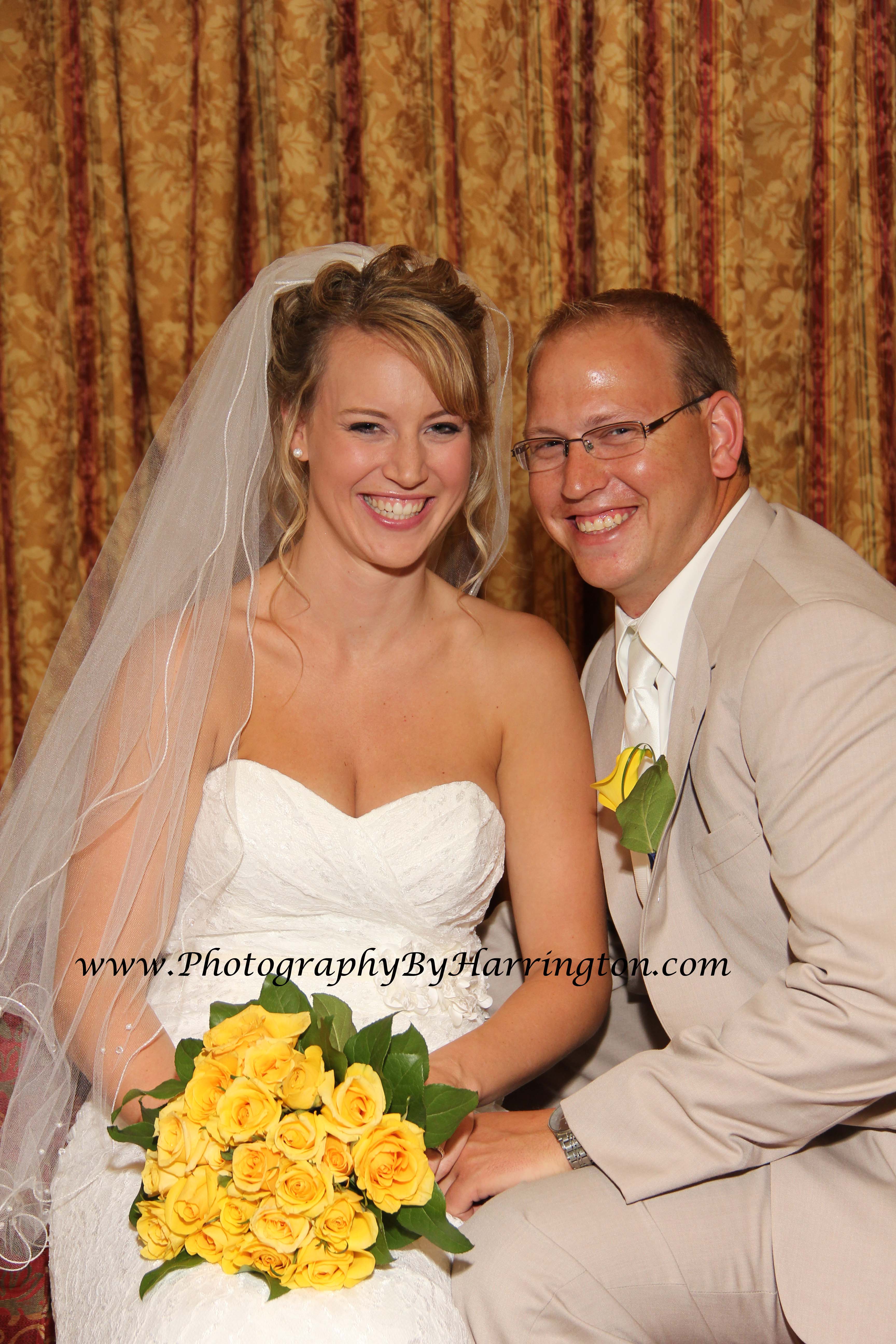 I had the pleasure of DJing Christine and Dave's Chataeu Busche Wedding Reception close to home in Alsip, Illinois. A beautiful wrap around driveway lined with white chain links, accompanied by tall, white pillars at the entry way makes this Chataeu Busche Wedding Reception feel very upscale and classy.
With five rooms that include mirrored walls and pillars, windows to look out to the 40-acre grounds, and breathtaking glass chandeliers, Chataeu Bu-Sché will "wow" you as well as your guests.
Approximately 200 guests attended Christine and Dave's Chataeu Busche Wedding Reception and it was a fun-filled evening from start to finish. The bride and groom breaking through a banner to The Alan Parson's Project's "Sirius" (also known as the Chicago Bulls introduction music) was the memorable highlight of the night.
There was an open bar with numerous liquor selections as well as wine served at every table for the guests. The dinner was set family style which featured delicious ham, mashed potatoes, chicken, pasta and a garden salad.
Dancing started off with a little slow, romantic country for Christine and Dave's first dance, and by the end of this Chataeu Busche Wedding Reception the guests were rocking out to the classics of the 80's, old school hip-hop and rap of the 90's, and today's Top 40 music.
It was a fun time for all ages and the dance floor was packed until the house lights came on at 12:30 A.M. It was definitely a fantastic way to start off the married life! Congratulations Christine and Dave!
Venue: Chataeu Bu-Sché
Photography: Photography By Harrington