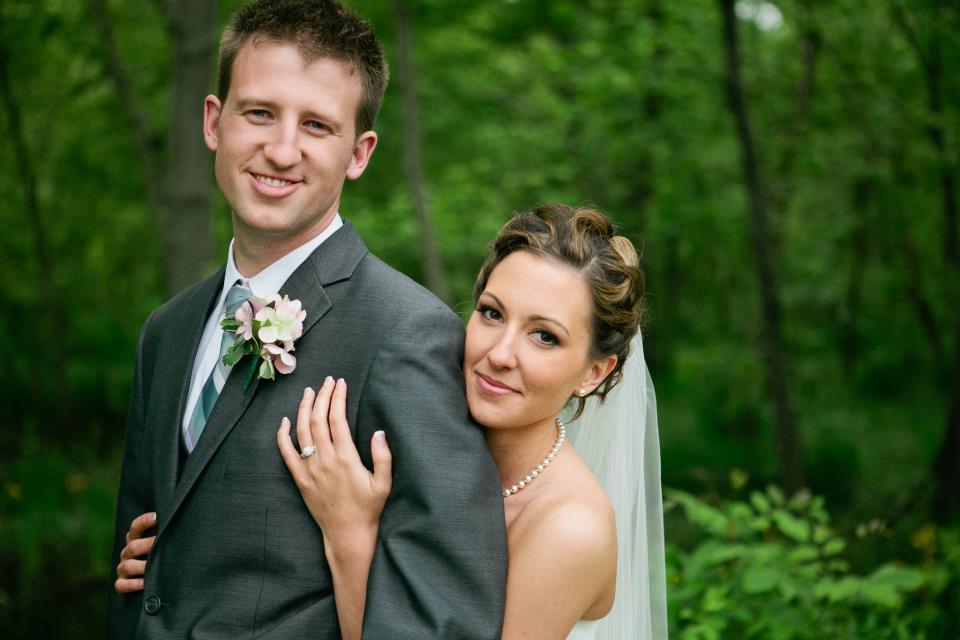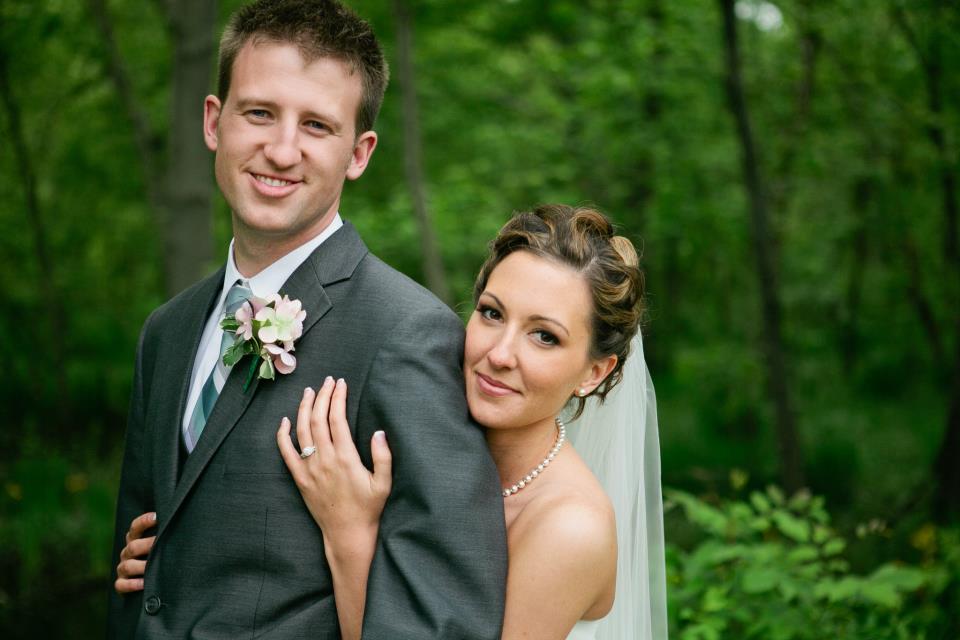 Wedding bells were ringing on May 12, 2012 for Chad and Melissa for their County Line Orchard Wedding Reception! With a late-Spring wedding, there is always the possibility of being soaked; but the morning rain held off and it turned out to be a beautiful, cool night in Hobart, Indiana.
From the outside, this venue has an old-fashioned look to it that really does take your breath away by its size. However, inside this County Line Orchard Wedding Reception everything is completely remodeled with wooden staircases, an upper balcony to seat even more guests, a huge yet elegant chandler, and a barn door that opens directly onto a brick-paved patio where your guests can lounge and enjoy a beverage or two.
The most unique thing about this venue is that there is a tractor ride that takes your guests on a winding tour through the orchard. The staff is extremely friendly and outgoing. There is plenty of room for you and your guests to move around a mingle, and barn door opening into a patio adds a nice breeze and different feel to your County Line Orchard Wedding Reception.
If you are looking for a country-style wedding that is laced with elegance and radiance, than County Line Orchard is the place to be!
Venue: County Line Orchard
Photographer: Jordan Quinn Photography
Videographer: Bradley Productions