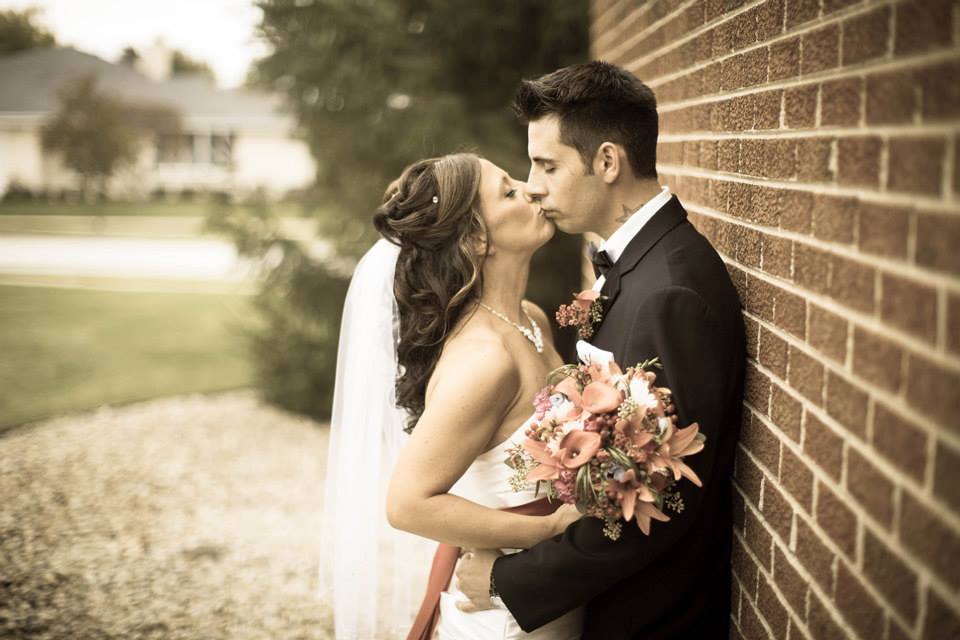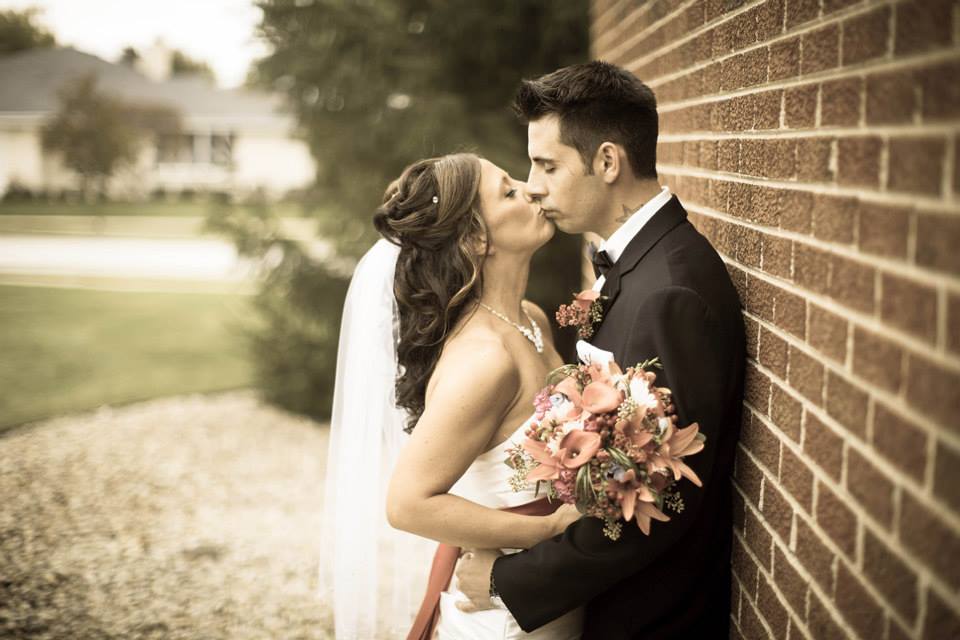 Jesse and Nikki tied the knot on a crisp autumn afternoon with the leaves just started to change beautiful reds, yellows, and oranges. Their Public Landing Wedding in Lockport, Illinois, was one to remember! It was our first time at this venue and we were quite impressed. The building is located in the heart of downtown Lockport right next to the train tracks that pass through the town.
The restaurant is located in the historical Gaylord Building, built in 1838, which became a monumental structure in the construction of the Illinois-Michigan Canal. This Lockport Wedding Reception banquet hall is located on the restaurant's second floor and it over looks a beautiful lush courtyard and park accented with beautiful stone walkways.
But the talk of the night wasn't on the building, but on Jesse and Nikki who elected to combine the elegance of this building with the 80s "Hair Band" theme. Guests were able to hear the sound of Van Halen, Def Leppard, KISS, Bon Jovi, and AC/DC…and just was just for the cocktail hour!
The dancing portion of the evening was filled with all the classics from the 70's, 80's, and 90's! Tracks by artists such as Notorious B.I.G., Will Smith, Bob Segar, Michael Jackson, and Spice Girls echoed throughout the room all night long! It was a great time for all family and friends and we are glad that we could be a part of their Public Landing Wedding!
Congratulations Jesse and Nikki!
Venue: Public Landing Restaurant
Photographer/Videographer: JKS Productions