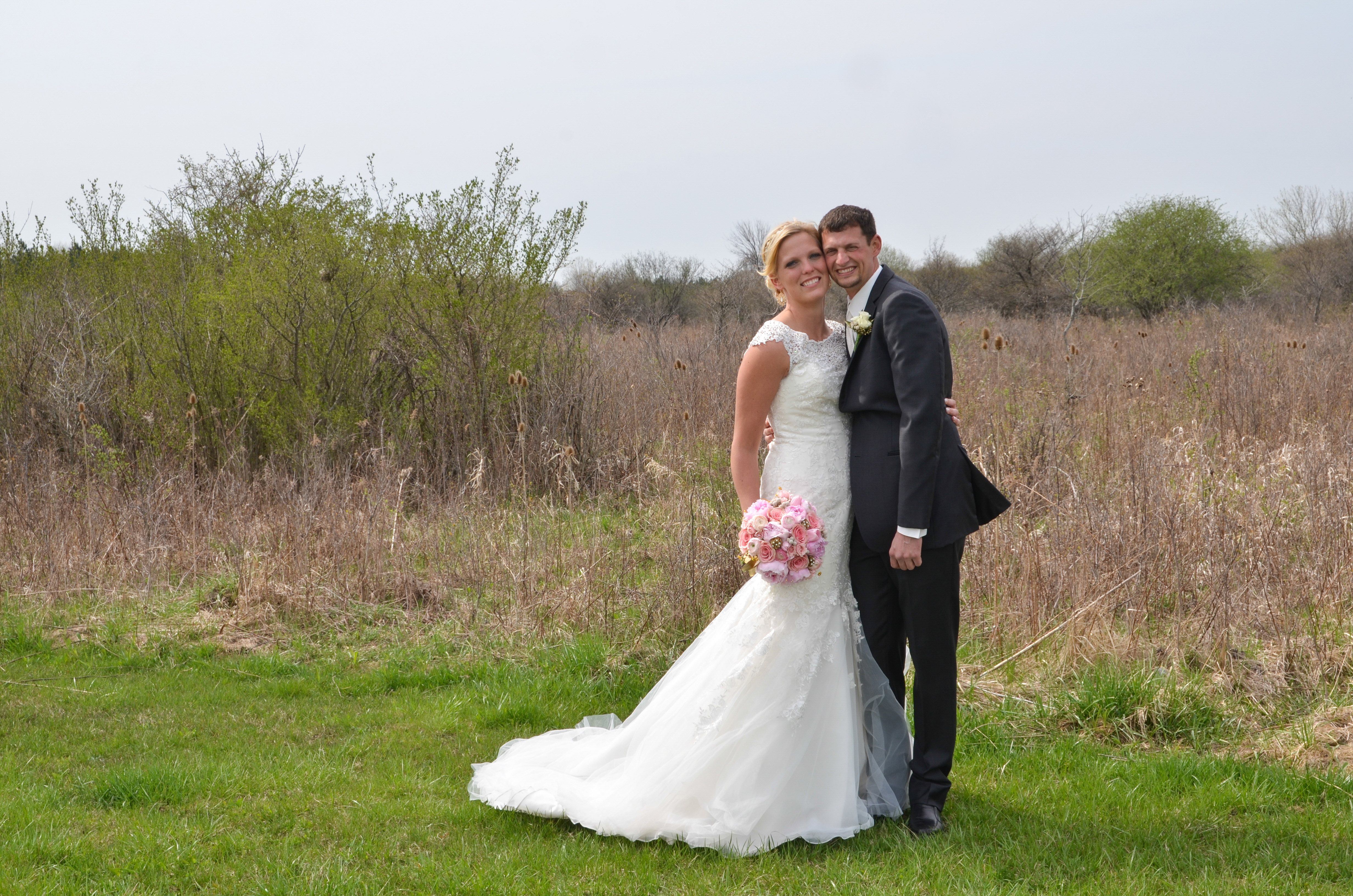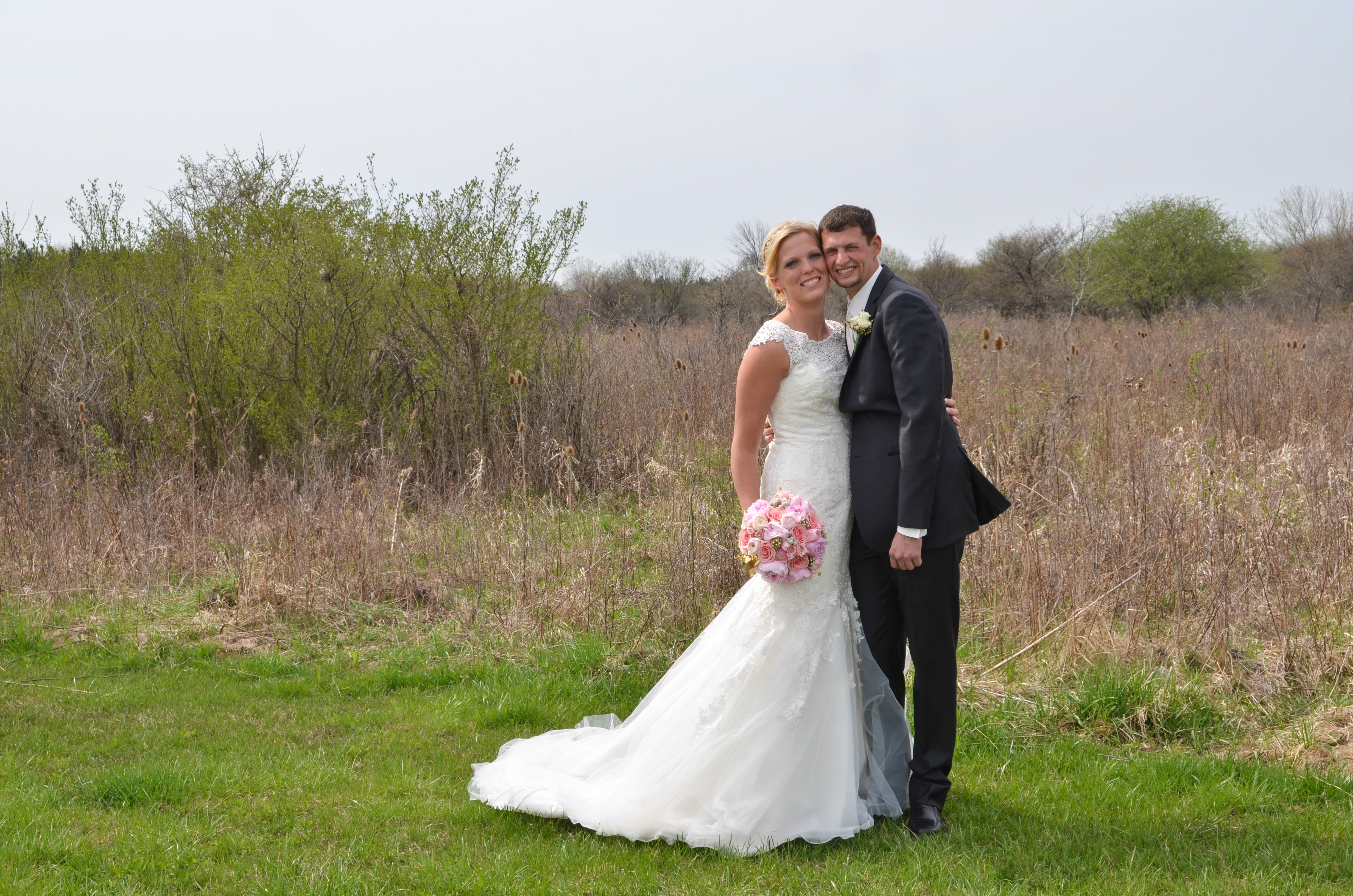 Jason and Becki's Orland Chateau Wedding took place on Saturday, April 18, 2015 in Orland Park, Illinois. The spring flowers were starting to poke through after another long, cold Chicago winter, and the crisp, refreshing season air and warm sunshine created an already picture-perfect wedding day.
For this Orland Chateau Wedding, we were off the mic for a change as Becki's brother-in-laws took over to kick off the evening by telling a few jokes and introducing the bridal party. Once dinner was served, guests were treated lots and lots of kisses!
Instead of the traditional clinking the glasses to get the bride and groom to kiss, Jason and Becki decided that guests had to go up to the dance floor and perform some sort of kissing move, then, and only then would Jason and Becki perform the same move and kiss. We saw sweet kisses, funny kisses, and absolutely ridiculous kisses…but the one move that got the guests roaring was when Becki had to replicate a push-up move kiss on top of Jason. Becki did all ten push-ups and the whole place erupted with loud cheers and applause! Nice work Becki!
Once the dance floor opened, we continued to see all sorts of amazing dance moves. Jason and his groomsmen even unbuttoned their dress shirts to unveil a different superhero shirt underneath; and everyone was treated to Pastor Derek Buikema's rendition of Walk The Moon's "Shut Up And Dance" that had the crowd roaring! It was a perfect day for this Orland Chateau Wedding to start off a great Spring season for Impulse Entertainment DJ's. Everyone had a great time and we could not have been happier to be Jason and Becki's Orland Park Wedding DJ for the evening at their Orland Chateau Wedding!
Congratulations, once again, Jason and Becki! We wish you nothing but the absolute best as you start your lives together as husband and wife! You guys are awesome!
Venue: Orland Chateau Banquets
Photographer: Fred Fox Photography