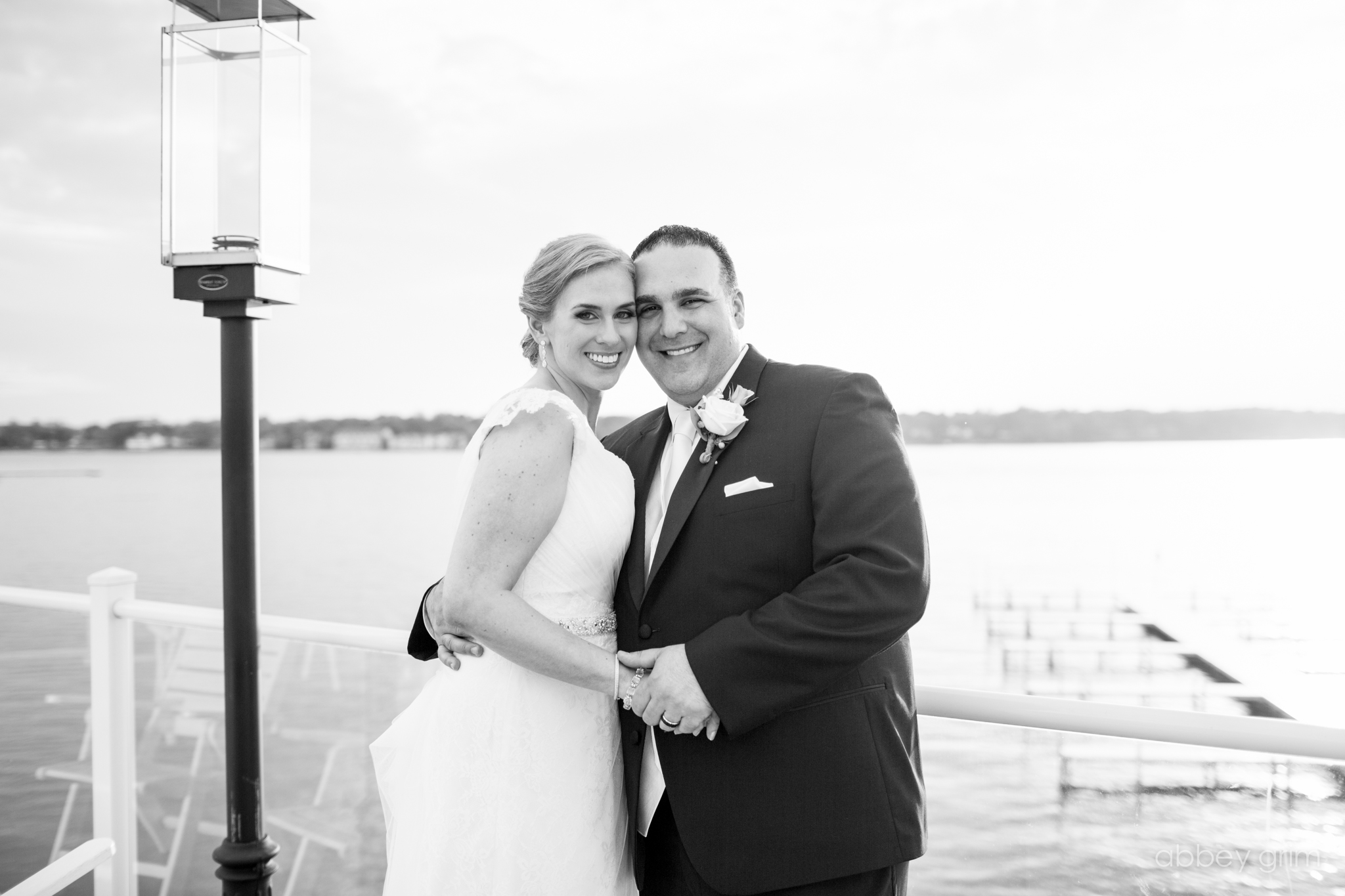 May 16, 2015 took us back to one of our favorite venues in the Northwest Indiana area – Cedar Lake, Indiana. Frank and Amy's Lighthouse Restaurant Cedar Lake Wedding was perfect in every way possible. The weather during the Spring season can always be hit or miss, and this day was a definite home run with complete sunshine and no rain in the forecast! The views of the lake were exceptionally stunning and Frank and Amy's guests were treated to beautiful music, amazing food, and a packed dance floor! Not only that, but with Frank being Italian, the dessert table was filled with an assortment of baked goods such as the Italian-famous cannoli and many other delicious cakes and cookies!
The cocktail and dinner hours of this Lighthouse Restaurant Cedar Lake Wedding featured some of Frank and Amy's favorite bands such as: Dave Matthews Band, Sara and Tegan, XX, and some classic Italian songs for Frank's side of the family! Once the dancing started, everyone was circling up and linking arms to Italian classics such as: "Tarantella", "Funiculi, Funicula", and Felicita" before songs by Calvin Harris, David Guetta, and other dance artists were played late into the night.
Everyone made Frank and Amy's Lighthouse Restaurant Cedar Lake Wedding a success! The food was fantastic, the service was outstanding as usual, and awesome memories were made! Thank you so much for giving us the opportunity to be your Cedar Lake Wedding DJ, Frank and Amy! We are so happy for you both and wish you nothing short of ultimate happiness as you begin your lives together as husband and wife!
Venue: The Lighthouse Restaurant Cedar Lake
Photographer: Abbey Grim Photography
Videographer: JKS Productions