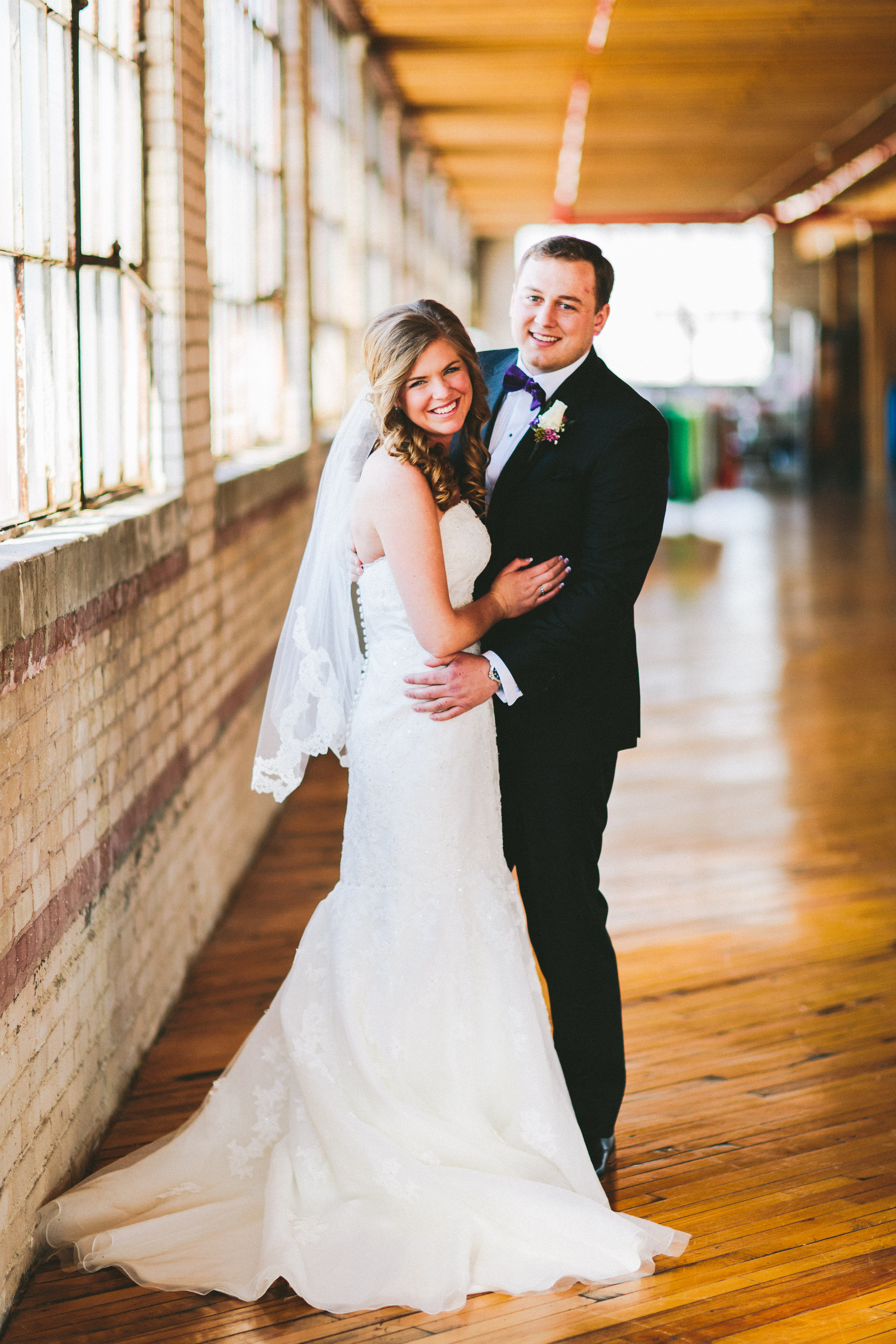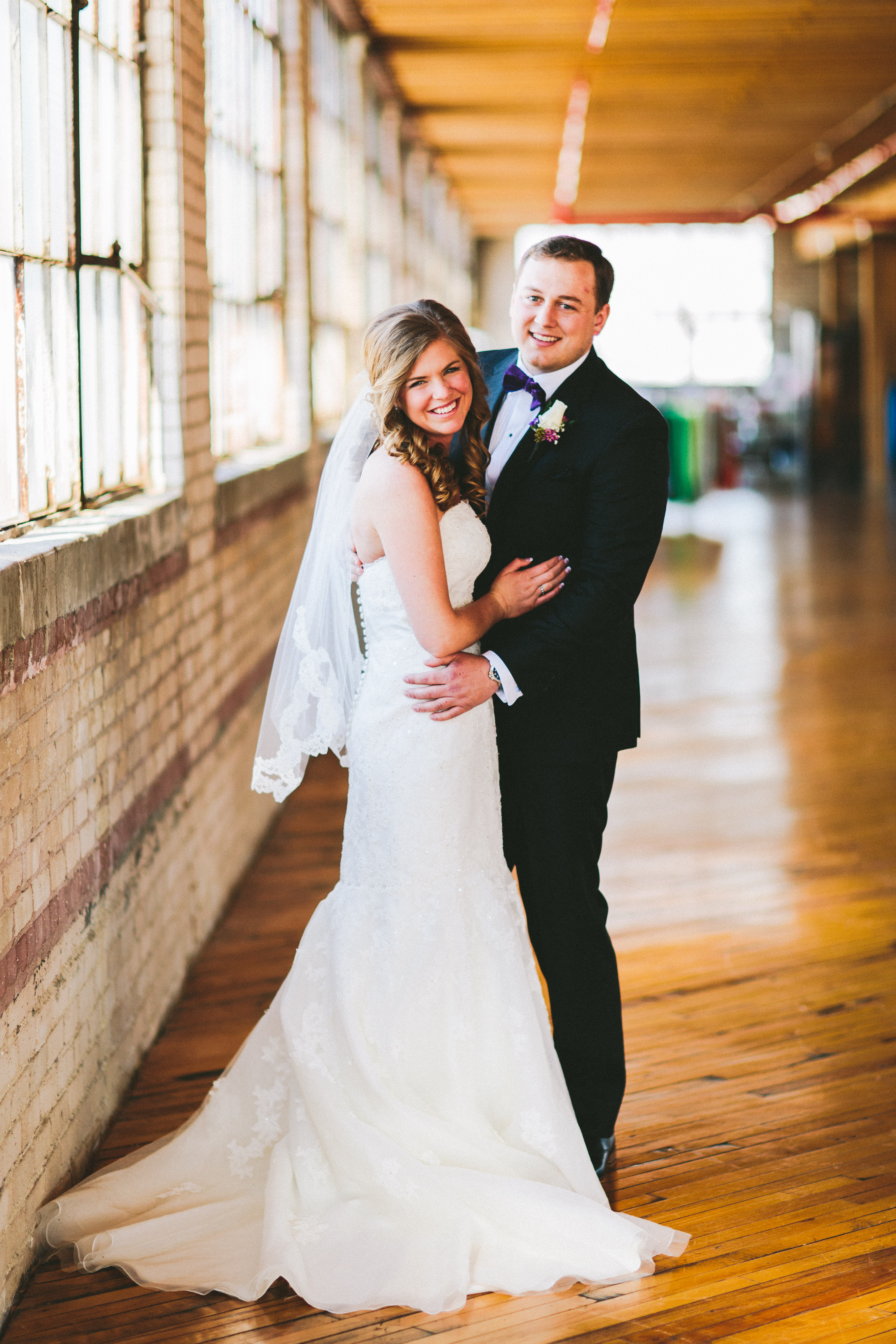 Ian and Erin hosted their Cheney Place Grand Rapids Wedding Reception on a beautiful winter evening on February 28, 2015. This was our first time at The Cheney Place located in Grand Rapids, Michigan and it was impressive to say the least. The Cheney Place is one of those venues where it was once an old warehouse and, after a little tender love and care, was transformed into a beautiful, rustic-theme venue with the décor to prove it!
When guests arrived at this Cheney Place Grand Rapids Wedding Reception, they escorted upstairs to enjoy a cocktail or two listening to the sounds of timeless classics by Dean Martin, Ella Fitzgerald, and Sammy Davis, Jr. Antique furniture, lighting and pictures surrounded this second-floor cocktail hour room which guests thoroughly enjoyed.
Once it was time for introductions, guests were directed down to the main floor to find their seat. One great thing that we loved about the seating arrangements at this venue was that not every table was round! As a matter of fact, there was a few longer tables with guests seated at both sides to encourage more of a "family style" dinner! This Cheney Place Grand Rapids Wedding Reception dinner buffet and bar offered a plethora of build-your-own grass-fed burgers and was accompanied with local craft beers galore! Once the dance floor was open to all guests, it was filled all night long! Guests enjoyed some of Ian and Erin's favorite tracks along with some 90's and early 2000's throwbacks!
This Cheney Place Grand Rapids Wedding Reception was absolutely gorgeous and we are so glad that we were able to be a part of Ian and Erin's unforgettable day! A big congratulation goes out to our superstars of the evening! Thanks for the opportunity to be your Grand Rapids Wedding DJ, Ian and Erin!
Venue: The Cheney Place
Photographer: Jodi Bodtke