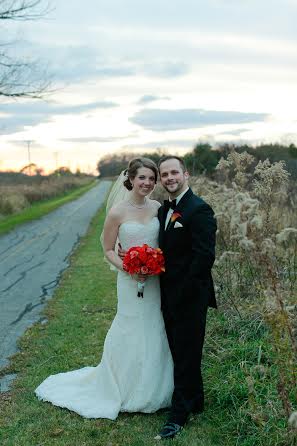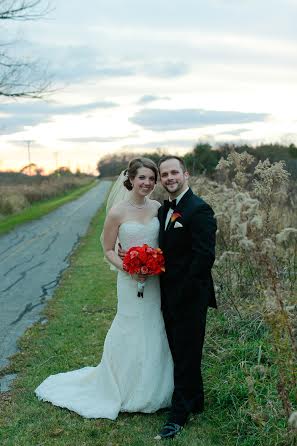 We were ecstatic to be a part of Dustin & Amy's DiNolfo's Banquets Homer Glen Wedding on November 8, 2014. This couple are the reasons why we do what we do. Their energetic nature, passion for music, and true love for each other made Dustin and Amy awesome to work with!
Dustin and Amy wanted this wedding to be different from others because of one thing: the music. They requested a lot of Swing music! Guests were twisting and twirling to Glen Miller, Bill Haley and Elvis Presley before the 90's alternative kicked in (Nirvana and JET along with others), and we topped off the evening with some classic rap by Snopp Dogg, Notorious B.I.G., and Nelly! This was one dance floor that was packed all night because of the variety!
Not only that, but the guests' energy and excitement was evident all night long! From the introductions which consisted of a "missing" father of the bride because he was "watching the Hawks game", to the very last song of the evening, guests were going all out for Dustin & Amy!
It was a beautiful day for a beautiful couple! Congratulations Dustin and Amy! Thank you for letting us be a part of your DiNolfo's Banquets Homer Glen Wedding!
Venue: DiNolfo's Banquets Homer Glen
Photographer: Jolie Images