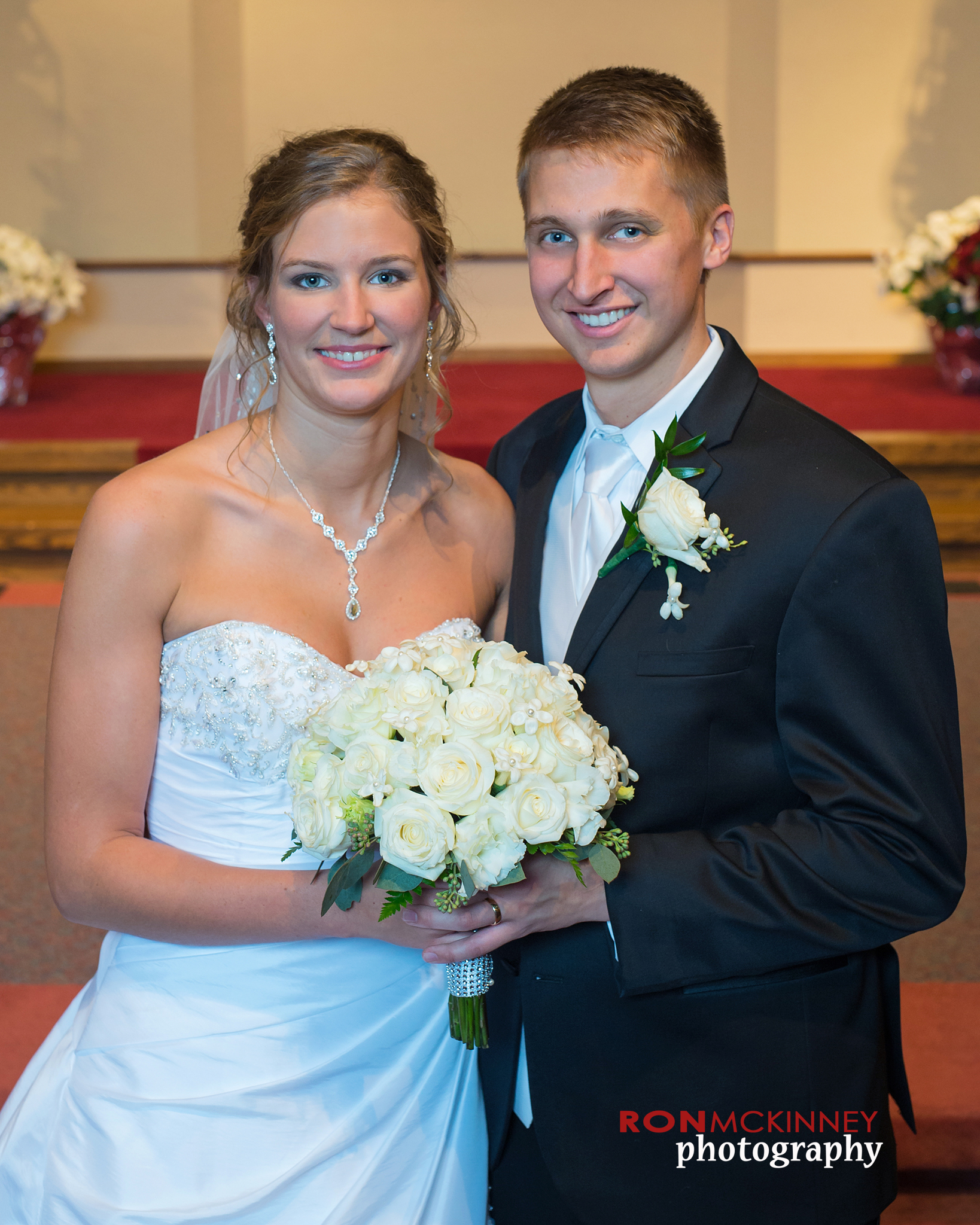 Chris and Lizzie's Odyssey Country Club Wedding was out-of-this-world amazing! One would think that having a wedding so close after Thanksgiving most people would still be too full from their holiday meals to even move, but guests and Chris and Lizzie's wedding proved otherwise!
When guests drove down the winding road on the way to the Odyssey Country Club Wedding clubhouse, they were greeted with the Christmas spirit in full swing! Beautiful white Christmas lights lined the bushes next to the road. Once inside the main lobby, the venue already had their beautiful Christmas tree and elegant Christmas decor set up and ready to go!
Once Chris and Lizzie were introduced along with their bridal party, you could feel the energy the crowd was going to bring to the dance floor! With speeches by both fathers, dinner was served! Once the first course was served, hilarity ensued courtesy of all of Lizzie's bridesmaids (her sisters) and Chris' two brothers who were his best men. The roast-style speeches and games were entertainment for all, and maybe left Chris a little red in the face…but it was all in good fun!
Guests wasted no time getting on the dance floor and danced to songs by Michael Jackson, Will Smith, Clean Bandit, and Frank Sinatra to name a few. The bouquet and garter toss came and went, which displayed some high-flying competition between guests, and then….a surprise for the groom!
All of Lizzie's sisters surprised Chris by showing off their choreographed moves to "We Are Family" by Sister Sledge! Who says oldies cant' be fun? This was a very cool twist to the dancing portion of the evening!

All in all, this wedding was unbelievable! The energy was on the dance floor all night and everyone really enjoyed themselves! Congratulations Chris and Lizzie on your wedding! We are so happy for you both! Thanks for letting us be your Odyssey Country Club Wedding DJ for the night!
Venue: Odyssey Country Club
Photographer: Ron McKinney Photography