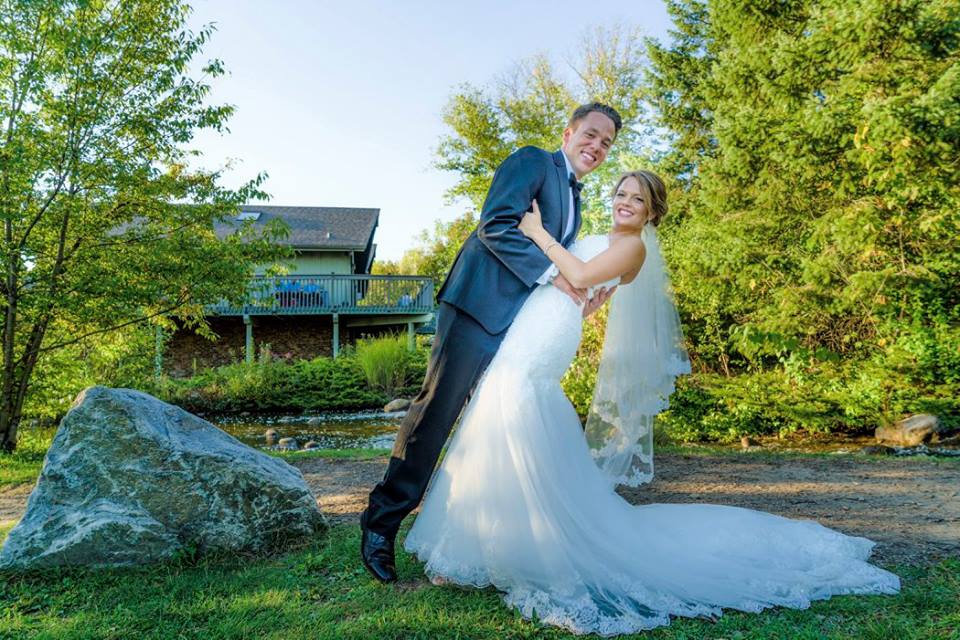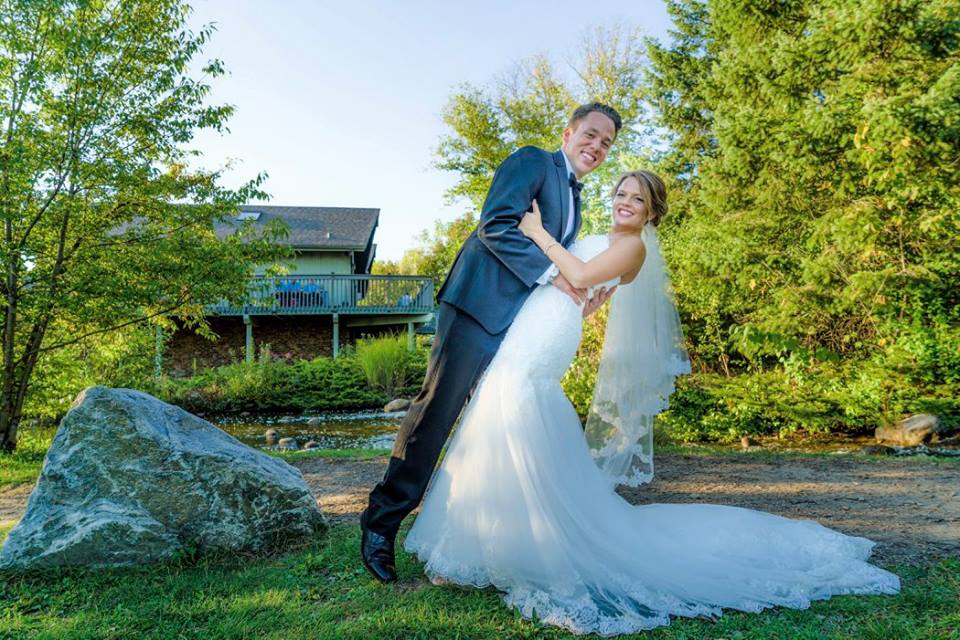 Dino and Alyssa tied the knot on a beautiful September afternoon and hosted their DiNolfo's Homer Glen Wedding in Homer Glen, Illinois. This was our second wedding of our double wedding weekend and it was at another one of our favorite venues! We are always so impressed with the staff and service when we work at this venue, and this evening was no different! Dino and Alyssa had close to 250 guests and chose to use both the Aspen and Maple rooms for their DiNolfo's Homer Glen Wedding.
Like the wedding on the previous day, Dino had some fantastic words to say about us when we greeted him and Alyssa with hugs when we first saw them! "I'm I glad to see you, Nick! Now I can relax and I know you got this", said Dino with a smile across his face. We really appreciate those words, Dino, and cannot stress enough how important it is to have a DJ that you can trust, be comfortable with, and have 100% confidence in. Those are the words that we live for. This is why we do what we do…to make sure that everything is taken care of; and not just the entertainment aspect of things for your reception!
As the introductions began, guests weren't seated for long, as they were once again on their feet and cheering as the stars of the evening, Dino & Alyssa, walked down their staircase and into their DiNolfo's Homer Glen Wedding. The energy didn't stop there as guests filled the dance floor later in the evening and jammed out to classic rock tracks (for the father of the bride) by ACDC, Journey, Bon Jovi, Def Leppard and Van Morrison. Also, a couple in the bridal party had huge cutouts of both Dino and Alyssa's faces that were paraded around the dance floor all night long! Additionally, Alyssa's family is Polish and Dino's is Greek, so we had to add in some cultural favorites that had all of the guests dancing hand-in-hand in circles and singing along!
It was an absolutely fantastic DiNolfo's Homer Glen Wedding for Dino and Alyssa and we are so glad that we could be a part of it! We even booked a client walking by their reception because they saw how much fun everyone was having! How cool is that?! Thanks so much, Dino and Alyssa for the opportunity to be your Homer Glen Wedding DJ! We could not be happier for you both!
Venue: DiNolfo's Homer Glen Banquets
Photographer: Bella Photography
Videographer: JV Studios