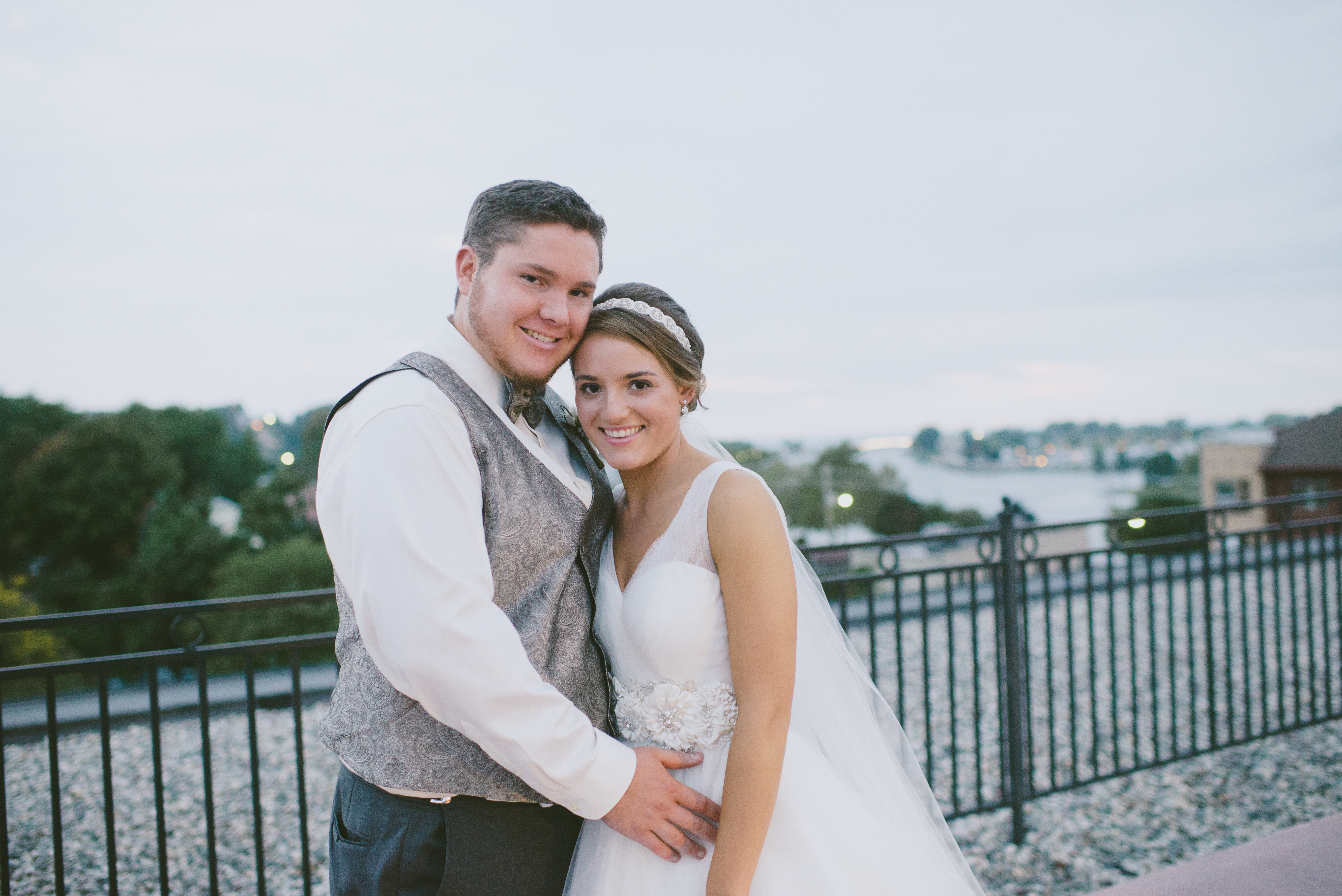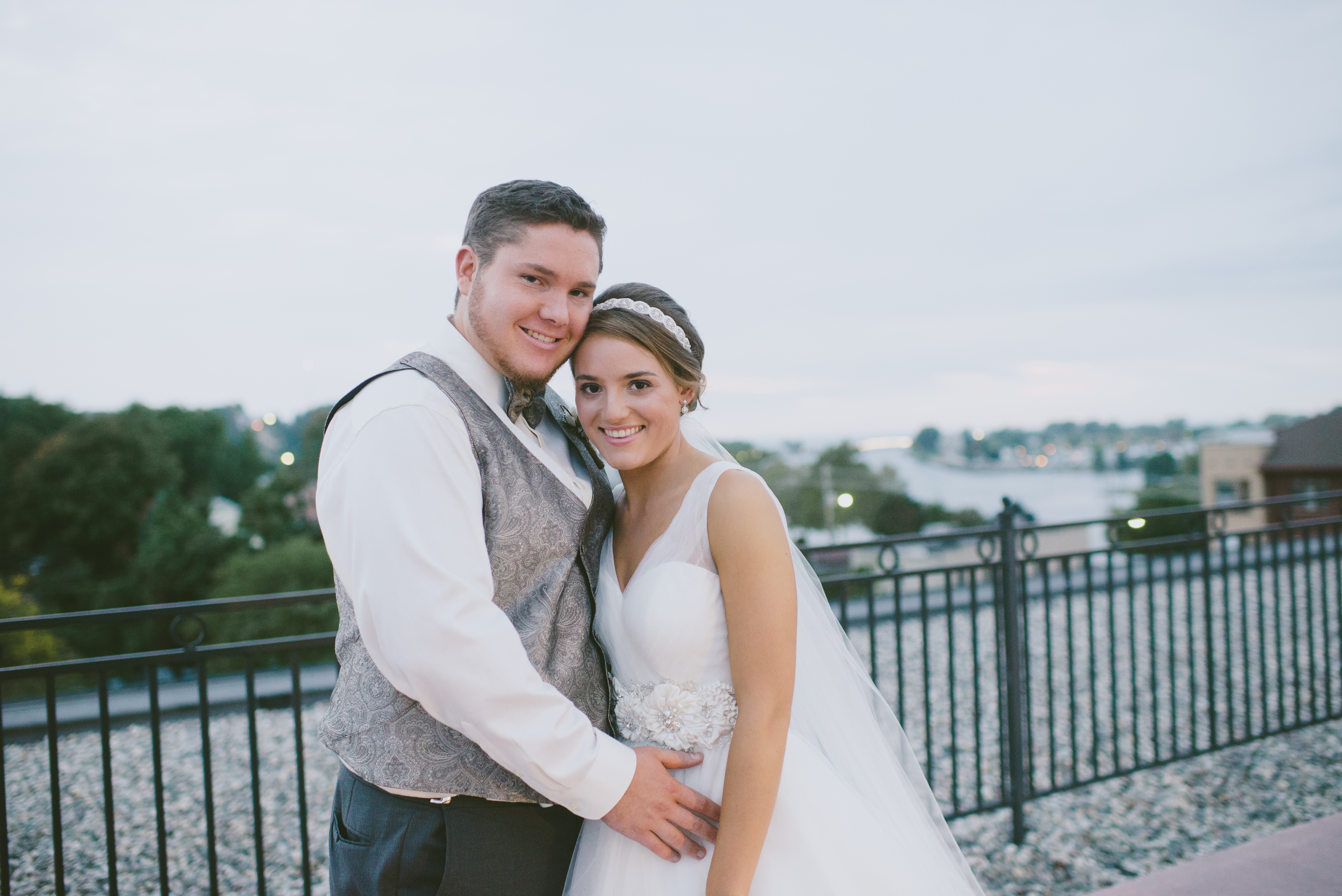 Austin and Haley were married on a beautiful fall day in Muskegon, Michigan and they hosted their Porto Bello Grand Haven Wedding in downtown Grand Haven right on the waterfront. This restaurant gives guests a prime view of the beautiful downtown Grand Haven nightlife and a scenic view of beachfront.
We were no strangers to this venue as Porto Bello was the first venue that we performed at in 2009. The dance floor was packed out then, and it was on Austin and Haley's Porto Bello Grand Haven Wedding as well! Very attentive staff, excellent food, and absolutely gorgeous autumn décor made guests feel warm and cozy around their family, friends, and endless desserts.
The bride and groom elected to forego the typical "clinking of the glass" for kisses, and chose to have their guests bust out some serious dance moves in order for a kiss to happen. Moves from the "Cha Cha Slide" to LMFAO's "Party Rock Anthem" made this reception a hilarious, unforgettable night!
Congratulations to Austin and Haley! We couldn't be happier for the both of you and wish you much happiness and success on your marriage! We are glad we could be a part of your Porto Bello Grand Haven Wedding!
Venue: Porto Bello Italian Restaurant
Photographer: Sam Vanderlist