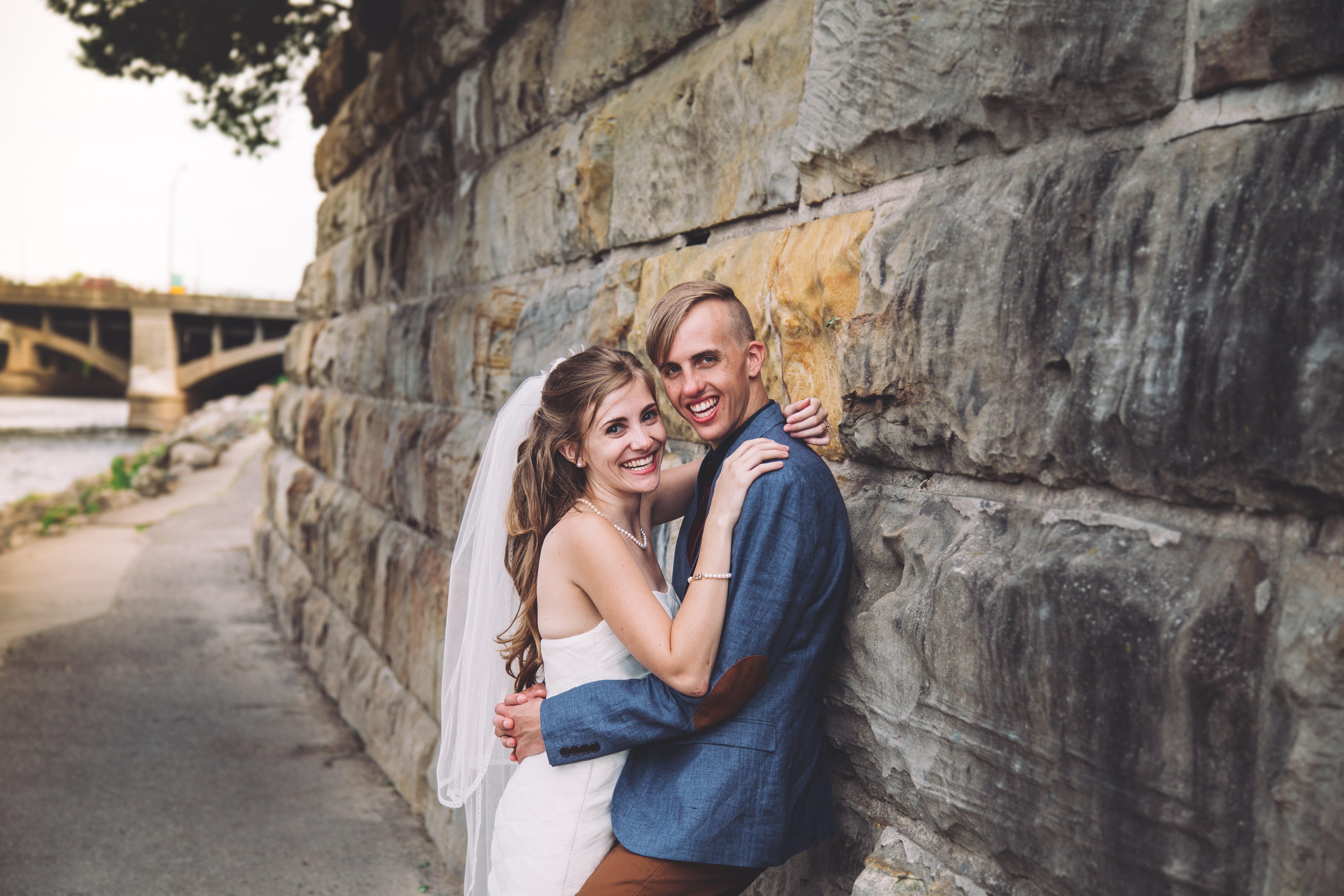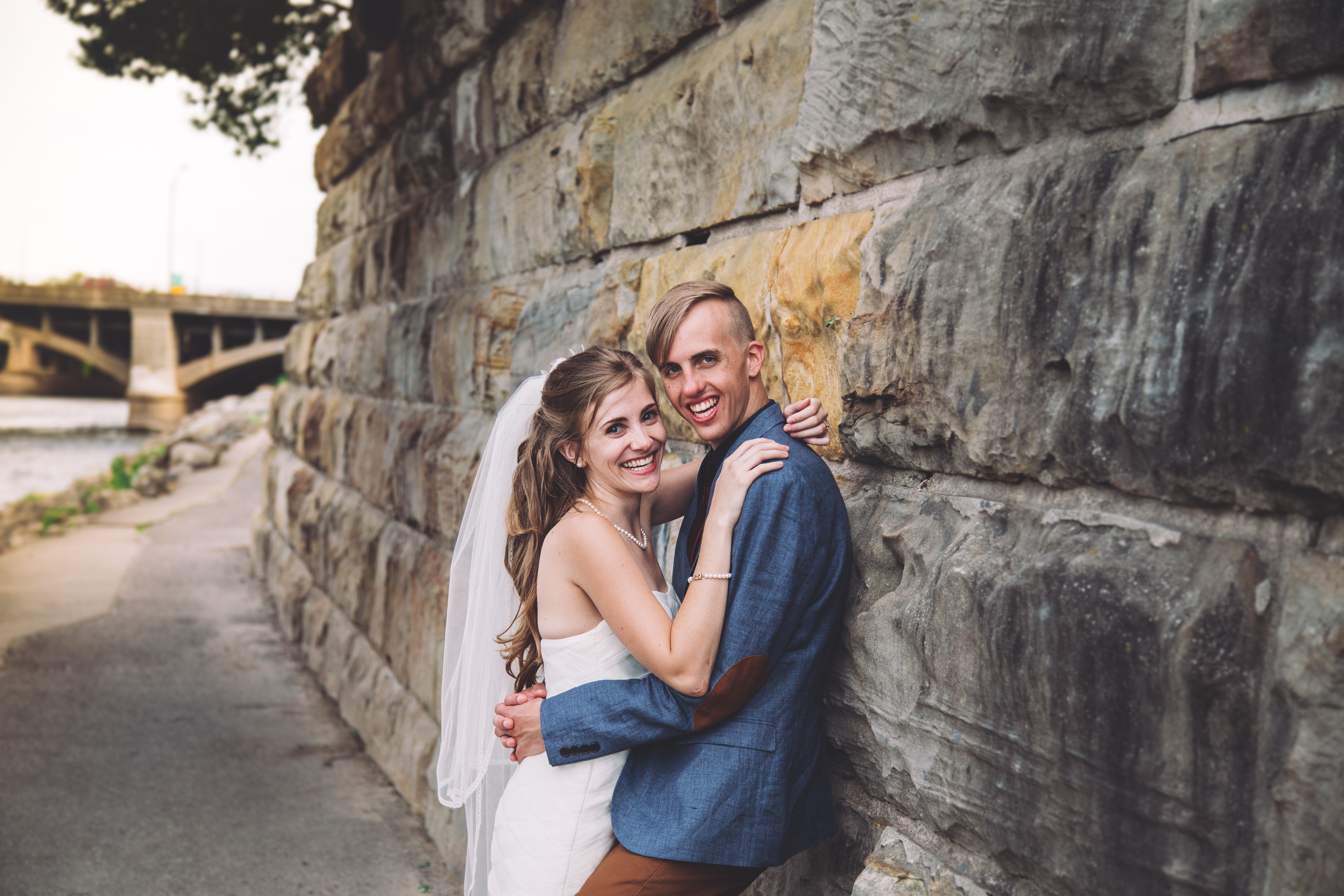 The Goei Center in Grand Rapids, Michigan was home to Tyler and Megan's summer wedding reception in early July. This was our first time at The Goei Center for a wedding and we were very impressed! We have found that more and more venues in the western Michigan area are transformed factories, warehouses, or what seem like ancient office buildings. With this new mentality in an ever-growing city, we have worked at some of the most unique and beautiful venues in the Midwest!
As guests entered this Goei Center wedding reception they were greeted with beautiful fountains, a live coy pond and lush foliage that made it feel greenhouse-esque. After enjoying an array of meats, cheese and cocktails, guests were ushered into the main reception room where Tyler and Megan made their grand entrance to thunderous applause! Laughter filled the room with hilarious speeches and heartfelt remarks. Once the formalities were over, the bride and groom started off their first dance slow, and then turned into an immediate dance party and their friends and family surrounded them on the dance floor!
It was an absolutely incredible day for Tyler and Megan and we are so honored that we were a part of their Grand Rapids wedding reception! We wish Tyler and Megan nothing but the best as they start their lives together as husband and wife!
Venue: The Goei Center
Photographer: Colton Credelle