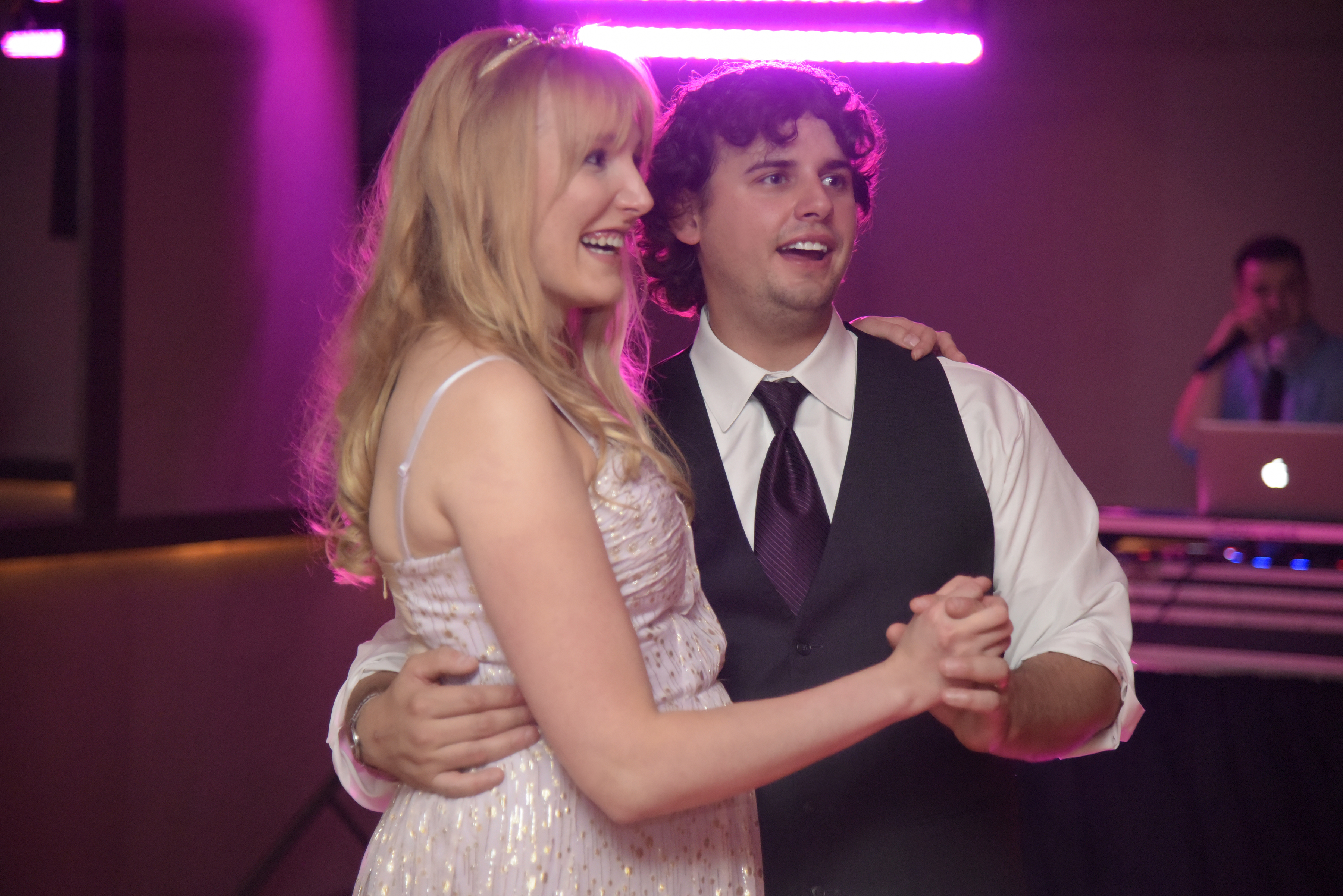 December Orland Park Wedding Receptions weddings are always filled with coats, gloves, and usually a layer or two of snow. However, Ryan and Mary woke up to unseasonably mild temperatures and green grass on their Orland Park Wedding day; and we could not have been happier for them (and for the weather)!
Ryan and Mary hosted their Orland Park Wedding Reception at Silver Lake Country Club. Even though the weather said otherwise, the room was decked out in wintery decor with snowmen as cake toppers, Christmas trees in the lobbies and banquet rooms and beautiful evergreen plant accents on tables around the room! Christmas was definitely in full swing at this wedding as Ryan and Mary even selected some classic Christmas tunes by Frank Sinatra, Michael Buble, Dean Martin and Bing Crosby during their cocktail and dinner hours. One could sense the happiness radiating throughout the room for Ryan and Mary evidenced by heartfelt toasts and cheers for the newlyweds!
Once guests enjoyed prime rib, chicken served over rice, and tasty veggies they turned their attention to the dance floor where Ryan and Mary shared their first dance together as husband and wife. They chose a Backstreet Boys song for this dance which was awesome…and came with a story. Before their wedding day and during the planning process, we were in contact with Ryan and Mary about their dancing playlist. After incorporating their requests and adding some additional tracks to the list, we sent it over to Ryan and Mary for approval. Mary replied back and said, "We love everything on the playlist, but can you take off the 'NSYNC song? #bsb4life". It turns out that Mary and her best friend would always jam out to Backstreet Boys when they were younger. But just because time had passed didn't mean they weren't out there singing every word to a few BSB classics!
It was an absolutely incredible evening for Ryan and Mary and we are so glad that we could be their Orland Park Wedding DJs at their Orland Park Wedding Reception!
Venue: Silver Lake Country Club
Photographer: Brielle Achterhof Photography