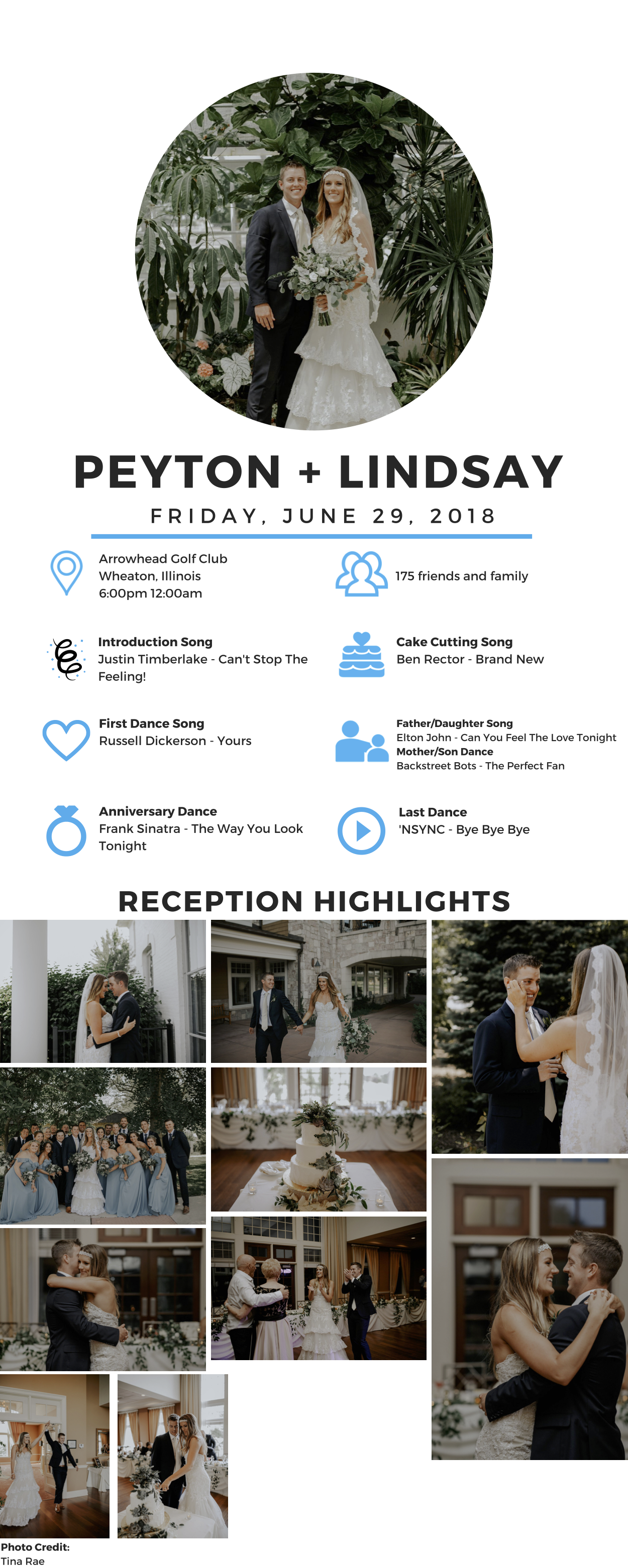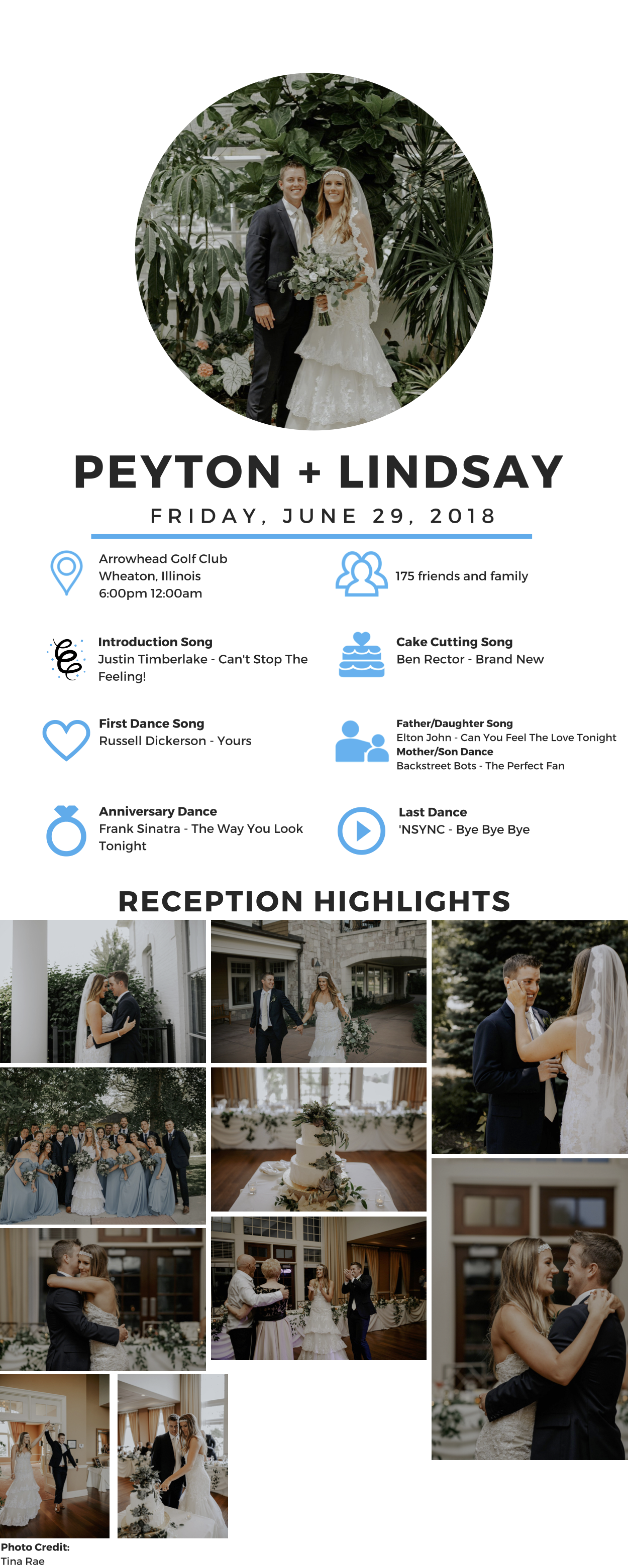 Peyton & Lindsay braved the late-June heat to say their vows and become husband and wife – and we are so happy that they did! They chose to make their wedding an Arrowhead Golf Club Wedding. Located in Wheaton, Illinois, Arrowhead Golf Club offers private balconies, panoramic views, and floor-to-ceiling windows to make your Wheaton Wedding Reception Venue simply stunning.
As guests arrived at this Arrowhead Golf Club Wedding, they were treated to handmade cocktails and delicious hors d'oeuvres before being invited into the main ballroom. After everyone was seated, the bridal party came out in style followed by Peyton and Lindsay hand-in-hand!
Beautiful speeches were given and the dance floor opened shortly after dinner. We saw some incredible dance moves and an amazing dancing crowd! The dance floor was full all night long, partly because Peyton and Lindsay selected some great tracks for their guests to dance to.
We are so happy for Peyton and Lindsay on their marriage and are grateful that they chose us to be their Arrowhead Golf Club Wedding DJ.
Did you know that we are a preferred Arrowhead Golf Club Wedding DJ?
Building relationships with people that do things right the first time is important to us. That's why we have teamed up with Arrowhead Golf Club to help give brides and grooms one of the best nights of their lives. Feel free to reach out to us today to talk more about your Arrowhead Golf Club Wedding!