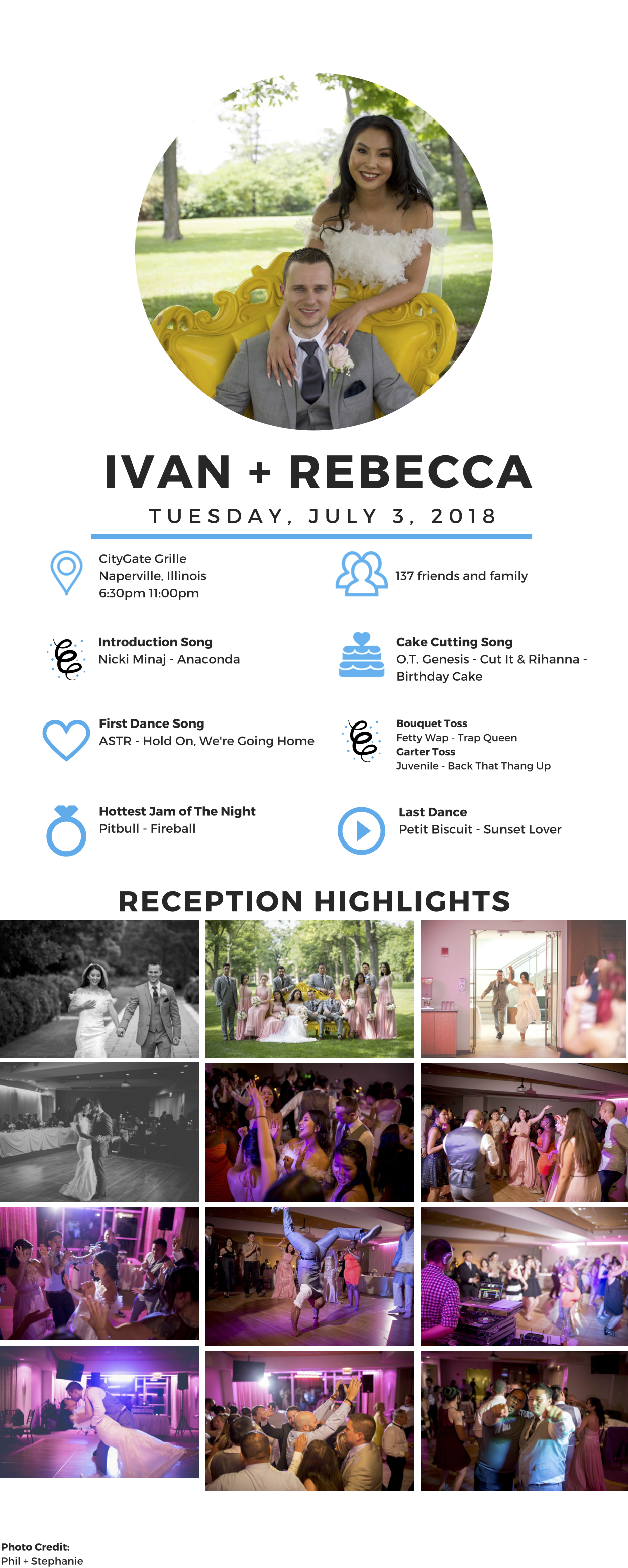 Ivan and Rebecca spent a beautiful July afternoon pledging their lives to each other in front of their family and friends – and it was a day to remember!
Ivan and Rebecca chose to have their Naperville Wedding Reception at CityGate Grille. Located just off of I-88 within the confines of the Calamos Investments campus, CityGate Grille is an exquisite venue to have your Naperville Wedding Reception.
From the outdoor ceremony space to modern, yet elegant, interior and impeccable and professional staff, your big day would not be complete with having a CityGate Grille Wedding Reception.
Ivan and Rebecca shared their CityGate Grille Wedding with their closest family and friends – some who had traveled thousands of miles – in order to witness the vows of these two lovebirds.
The evening was full of heartfelt speeches and an energy on the dance floor that was second to none! We are so grateful that Ivan and Rebecca gave us the opportunity to be their Naperville Wedding DJs!
Did you know that we a CityGate Grille Wedding preferred vendor?
We have built a great relationship with the team over at CityGate Grille and are happy to help any way we can to make sure your CityGate Grille Wedding is a fun and memorable one! Contact us today to get the planning started on your upcoming Naperville Wedding Reception!