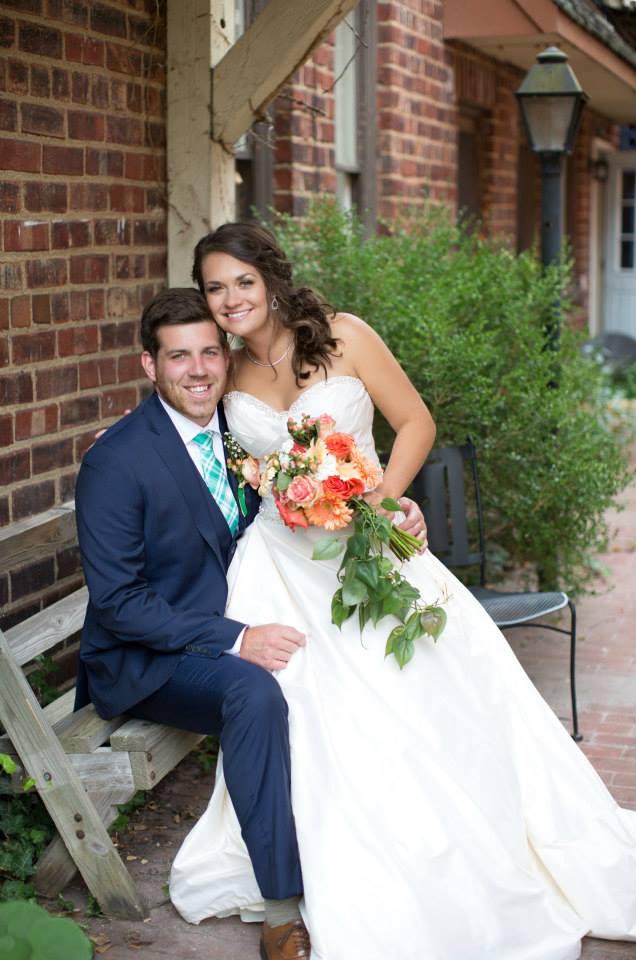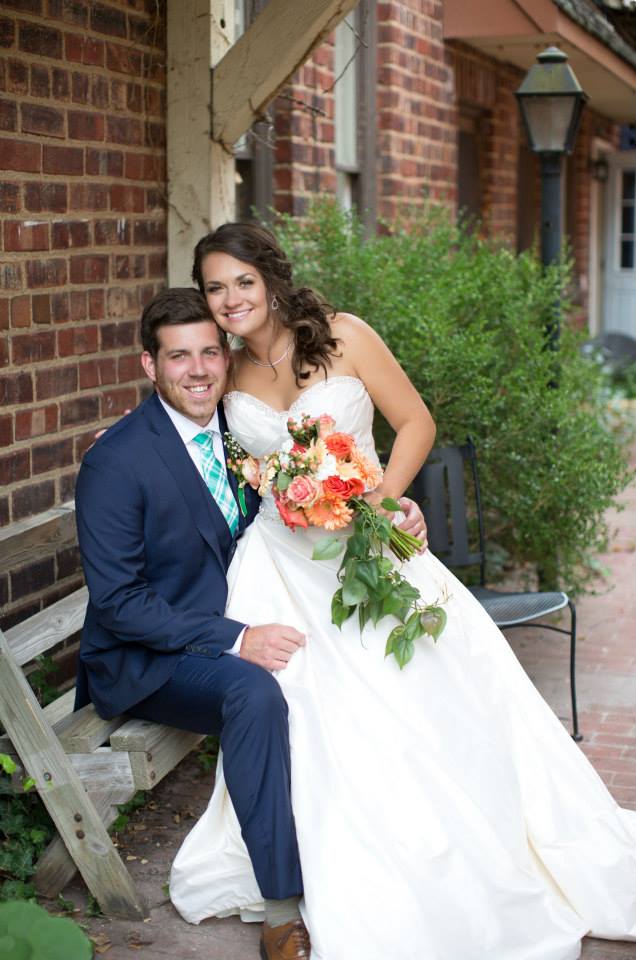 Saturday, August 29, 2015 couldn't have been a more perfect day for Paul and Emily's Palomino Ballroom Indianapolis Wedding! This was not our first event in the Indianapolis area, but it was our first wedding and we could not have been more excited! The Palomino Ballroom is located just north of Indianapolis in Zionsville, Indiana; and if you didn't know where you were going, you would definitely miss this amazing venue in the sea of country rolling hills and winding roads.
The Palomino Ballroom has been family-owned and operated since 2002 by a mother-daughter duo. This location actually used to be a private country club and ranch house for some wealthy businessmen back in the day and has since been transformed into a beautiful wedding venue still equipped with fully-operation horse stables and horses! In addition to the large cocktail and dinner rooms on the inside, this Palomino Ballroom Indianapolis Wedding also made use of the ginormous outdoor patio space where guests could enjoy beanbag toss, giant Jenga, and drinks!
As cocktail hour drew to a close, guests could feel the energy in the air. The bridal party were introduced to Iggy Azalea's "Fancy", with Paul and Emily showing their swagger to T.I.'s instant classic "Bring 'Em Out". Immediately after their introduction, the bride and groom went to their wedding "cake", which was, in fact, a giant donut – which was one of Paul's first loves as a young boy! Instead of serving cake after dinner, guests were invited to pick out their own gourmet donut or donut holes!
Once guest finished up sipping on their coffee while indulging in a donut or two (or three), Paul and Emily were invited to the dance floor to share in their first dance. After this, Emily and her father shared a dance together where a Polka song was played that had everyone clapping along! Even the anniversary dance song that Paul and Emily picked out was a Polka, and everyone had a blast! As the night progressed, guests were leaving it all on the dance floor to songs like "Ride Wit Me" by Nelly, "Cheerleader" by OMI, "In Da Club" by 50 Cent, and "I Wanna Dance With Somebody" by the one and only Whitney Houston!
This Palomino Ballroom Indianapolis Wedding was an absolute blast as this dance floor was packed until the final song of the evening! A big shout out has to go out to Paul and Emily for their marriage and letting us their Indianapolis Wedding DJ at their Palomino Ballroom Indianapolis Wedding!
Venue: Palomino Ballroom
Photographer: Brown Street Studios