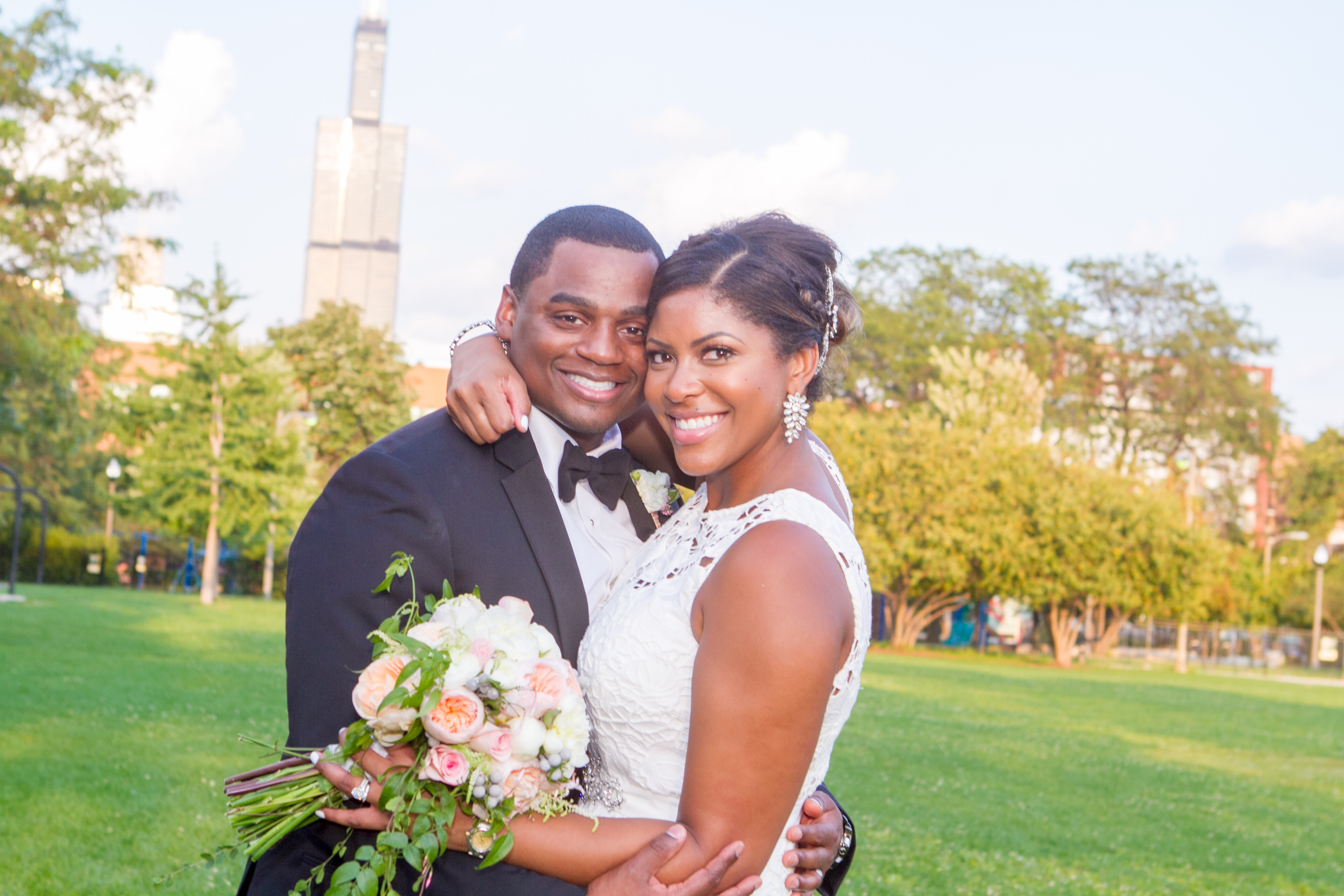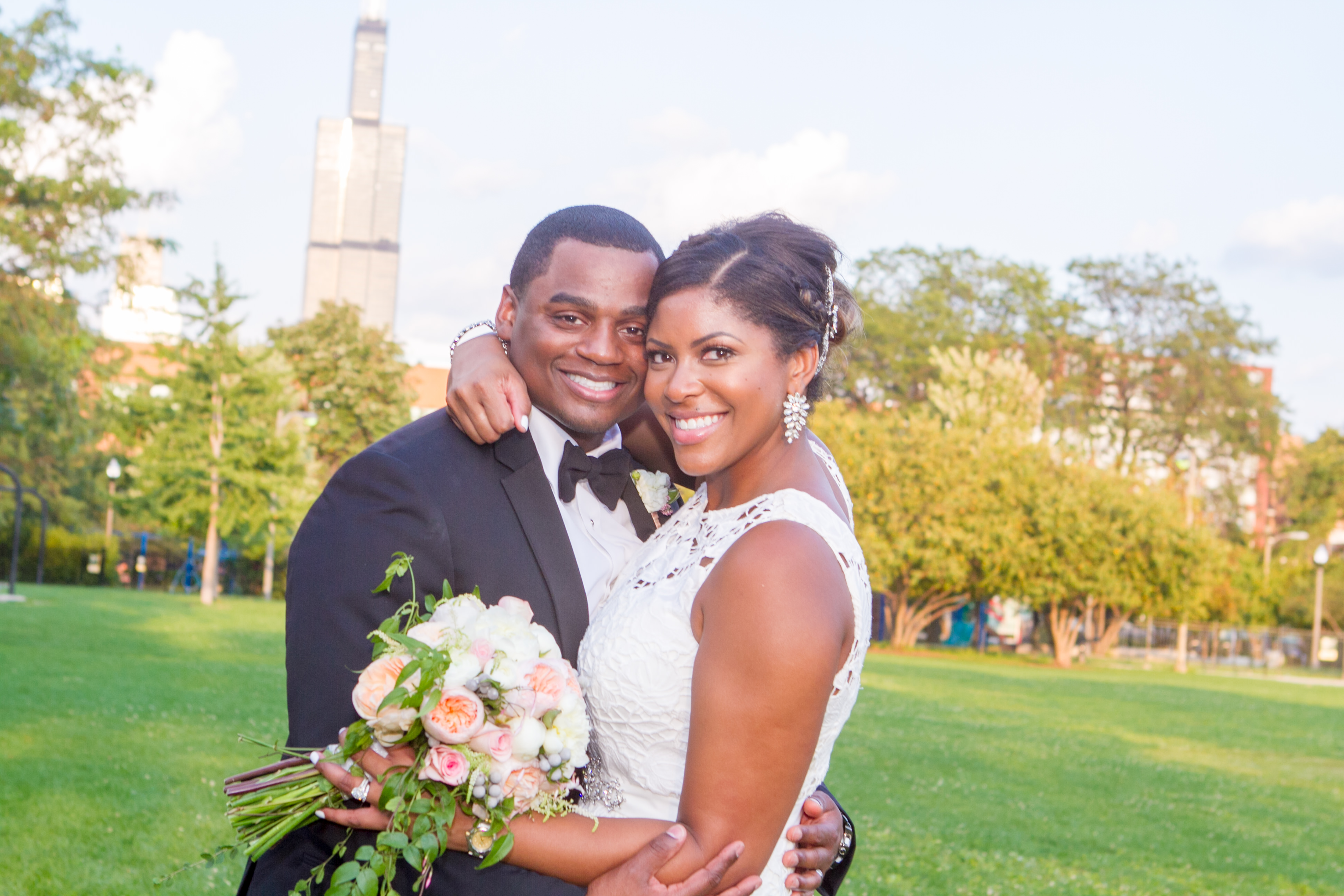 When we first met with Jason and Jessica, we could not help getting over their contagious smiles, fun and outgoing personalities, and true love and passion for music! After having three different powwow sessions, we created an unbelievable Prairie Production Wedding that had everyone laughing and dancing the night away!
Jason and Jessica chose to have their wedding ceremony and reception at Prairie Production located in Chicago, Illinois. Tucked away in the western area of the city, Prairie Production was an old warehouse turned wedding venue and we were impressed to say the least! This venue is one where customers can rent the space but everything else, from tables and linens to food and décor was to be provided by outside vendors.
With that being said, this Prairie Production Wedding showed off elegance and class while portraying a laid-back, fun atmosphere. As guests walked in the main room for the ceremony, they had a beautiful backdrop of floor-to-ceiling windows to look out of and see the beautiful colors summer still had to offer. Once the ceremony (which was beautiful) concluded, guests were ushered out to a second room in the venue or onto the outdoor patio where they could play some yard games while enjoying a drink or two and some of Jason and Jessica's favorite tunes!
Between the ceremony and reception, the room underwent a "room flip". A room flip is when two events are located in the same room. This is something that is becoming more and more common (depending on the venue, of course), and something that we continue to prepare for. It is imperative that a room flip does not take too long. This room flip took just shy of an hour and transformed from ceremony-style seating and décor to tables, linens and centerpieces for the reception!
Once everyone was seated and ready, the bridal party was introduced, followed by the stars of the evening walking out to "Love On Top" by Beyonce! Everyone was out of their seats roaring with cheers and applause! As first dances finished up, guests were instructed that their dinner would not be dinner…but BRINNER! That's right, the meal was breakfast for dinner and it was amazing! Create-your-own omelets, waffles and French toast, and other delicious pastries were on the menu!
The dance floor opened quickly after dinner concluded, as so many guests were itching to show their awesome dance moves! We played 90's classics by Backstreet Boys, Nelly, and Destiny's Child, along with Jason's favorite, Earth, Wind and Fire, as well as some Jamaican chart-toppers that had everyone (including grandma) on the dance floor! As this Prairie Production Wedding was wrapping up, guests were chanting "One more song! One more song!" and we laid out DMX's ever-popular "Up In Here" that had people going crazy. It capped off an amazing night for a truly fantastic couple!
Congratulations Jason & Jessica on your marriage and thank you very much for letting us be your Chicago Wedding DJ at your Prairie Production Wedding!
Venue: Prairie Production
Photographer & Videographer: Essence Photo & Video