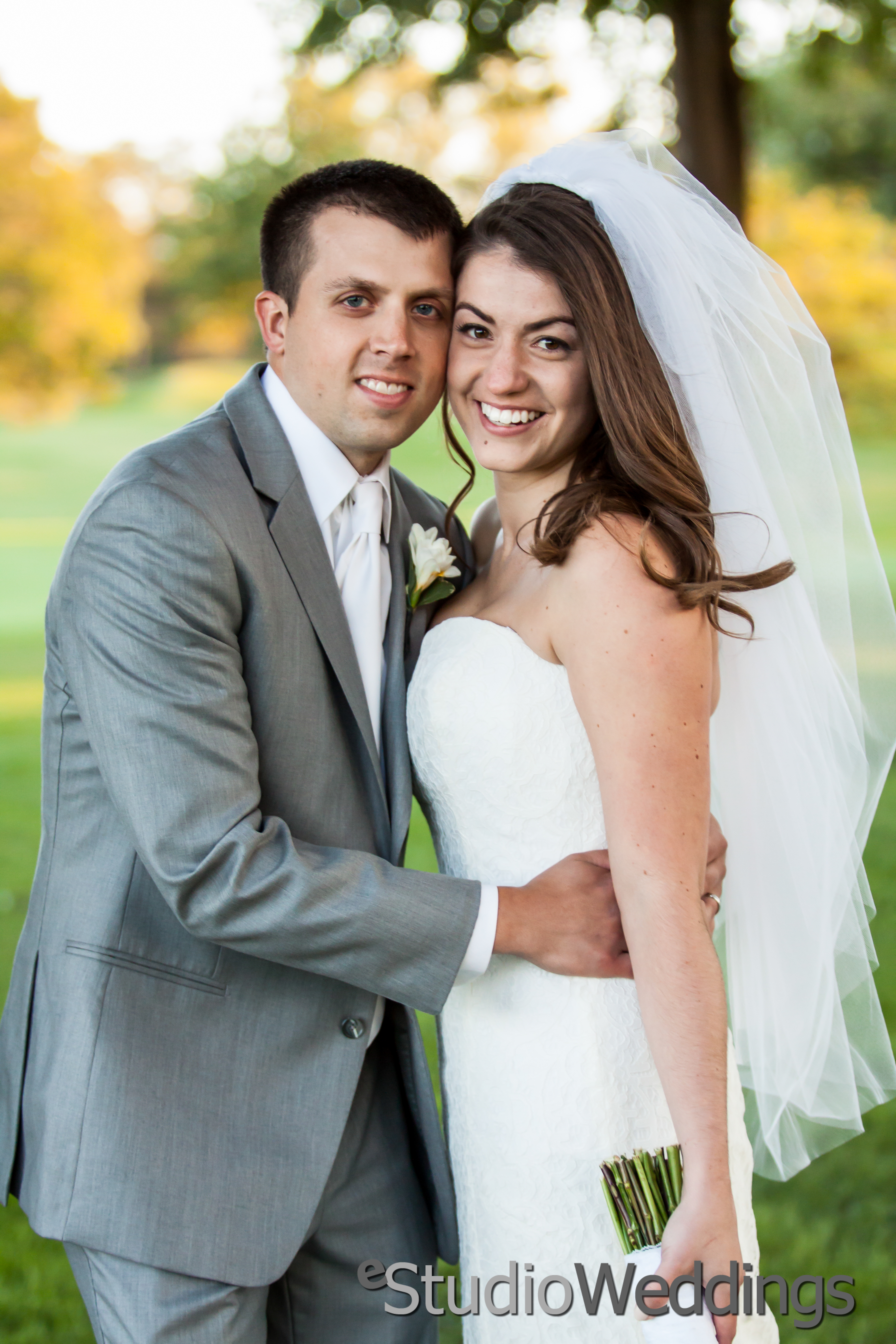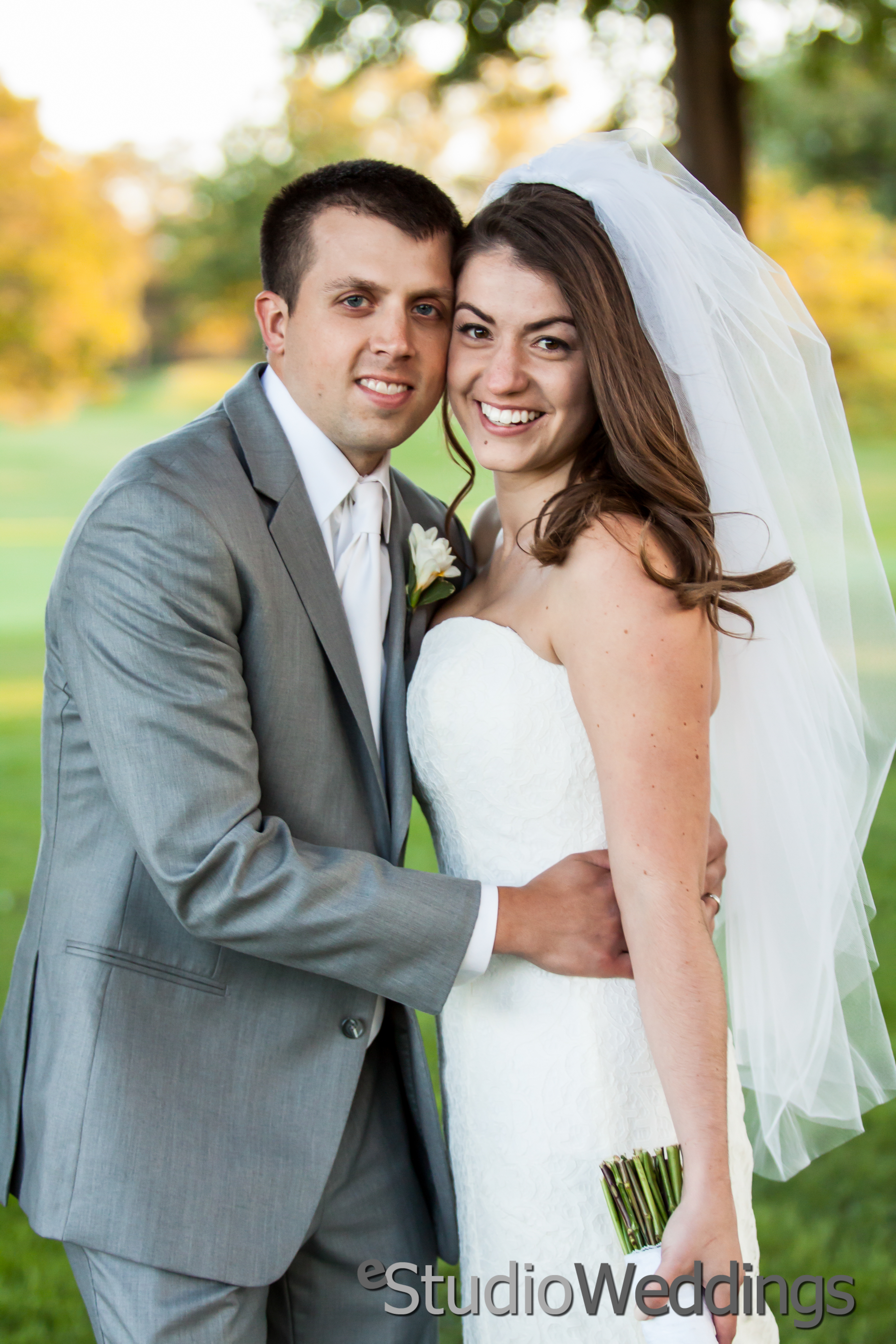 Matt and Brittany tied the knot at their Hinsdale Wedding on a warm, sunny afternoon at Ruth Lake Country Club! This was our second time at this venue, and we have to say that it is starting to become one of our personal favorites! From the views of the luscious greens and beautiful outdoor patio for your guests to sip drinks on to the elegant décor and very professional staff, this is one of our top picks in Chicago's western suburbs!
As guests arrived, they were escorted by Ruth Lake Country Club Wedding staff down a winding path to the ceremony site located on one of the course greens. After Matt and Brittany exchanged rings and said "I do", guests were made their way back to the clubhouse patio to enjoy the warm summer air and a few cocktails.
When planning a wedding reception, we always encourage our clients to think outside of the box when selecting the soundtrack for their evening…and Matt and Brittany did just that with their cocktail hour and dinner playlists! The cocktail and dinner hour music selection featured some more upbeat tracks from the indie rock and hip-hop genres from Kanye West, Mumford and Sons, and Lil' Wayne. There is nothing wrong with choosing what we like to call "Classy Classics" (Frank Sinatra, Dean Martin, Michael Buble); but we also like to remind our clients that the dinner and cocktail hours of the evening is another way to show their guests who the bride and groom really is by selecting some different music that they may like!
After guests sipped a few drinks and tapped their feet to a fantastic set of songs, the bridal party and bride and groom made their grand entrance to DMX's classic hit "Party Up" which had everyone out of their seats roaring with cheers and applause! The energy didn't stop there as, after dinner, the dance floor was packed all night with guests dancing to some of Matt and Brittany's favorite tunes by Beyonce, Usher, Madonna, Nelly and Whitney Houston!
It was an incredible Hinsdale Wedding for Matt and Brittany and we could not have been more thrilled for them! Congratulations to these newlyweds and thank you so much for letting us be your Hinsdale Wedding DJ at your Hinsdale Wedding!
Venue: Ruth Lake Country Club
Photographer: Estudio Weddings