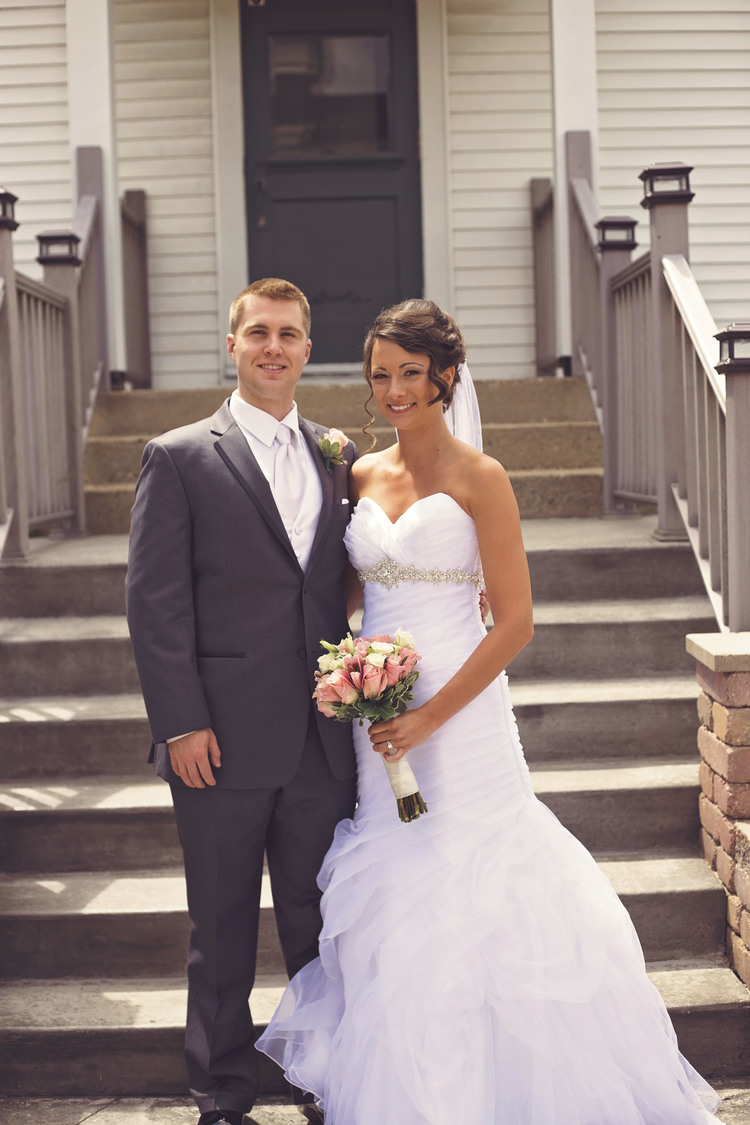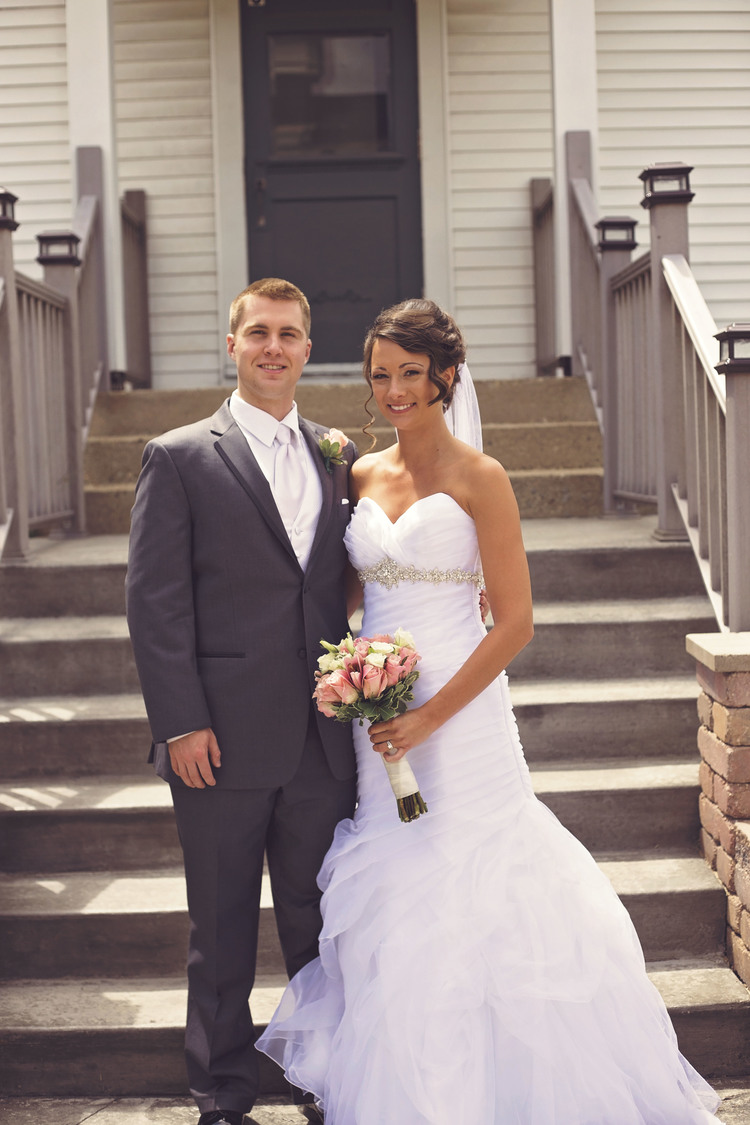 Mark and Lauren had their Carriage Greens Wedding Reception on a delightful Sunday evening in the beginning of August. This was our first time at Carriage Greens Country Club located in Darien, Illinois, and it was a great fantastic reception where guests enjoyed themselves and rocked the dance floor all night long!
As guests entered this Carriage Greens Wedding Reception they were directed to the Carriage Room, located on the second floor, which offered beautiful views of the lush greens and fairways of an immaculate golf course.
As the cocktail hour wrapped up and guests were getting seating, we were behind the scenes lining up the bridal party and making sure we had everyone in the right order and each name pronounced correctly. This is one of the most important things that we are tasked with before every wedding (or event where we will be introducing a person/people). When we met with Mark and Lauren for our final meeting a few weeks before the wedding day, we had the opportunity to finalize all of their details including the name pronunciations of the bridal party members.
Bridal party members showed off their dance moves just through the main entrance. Then everyone in the room was on their feet for Mark and Lauren as they came walking in to cheers, applause, and "Chelsea Dagger" (the Chicago Blackhawks official song) because both Mark and Lauren are huge Blackhawks fans!
Immediately after the introductions, dinner was served and guests enjoyed great food and heart-warming toasts by the Best Man and Maid of Honor. Once the dance floor opened up to everyone, it was packed all night long! People were dancing to some classics by Michael Jackson, Justin Timberlake, Whitney Houston and more! It was a great Carriage Greens Wedding Reception for a truly amazing couple!
We are so happy for Mark and Lauren and they start their lives together as husband and wife! Thank you very much for the opportunity to be your Darien Wedding DJ and be part of your awesome Carriage Greens Wedding Reception!
Venue: Carriage Greens Country Club
Photographer: Christina Elizabeth Photography
Videographer: Mark Iraon