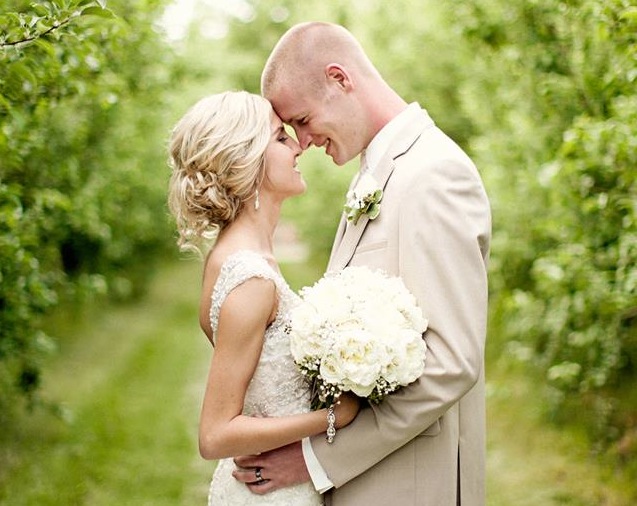 June 8, 2013 was our second time at this country-styled, elegant, venue for a County Line Orchard Wedding located Hobart, Indiana.
This County Line Orchard Wedding fit the personality of Kenny and Autumn perfectly. Both are city dwellers but country folk at heart — and their reception perfectly reflected that. From name cards hung on a string inside an antique window to a carved out stump used as a letter box, this reception felt like you were home away from home.
With over 200 guests, the evening was full of laughter, spirits and good times! The dancing portion of this County Line Orchard Wedding couldn't have gone any better! First up was V.I.C.'s "The Wobble" where even the father of the groom was showing off his hip-hop dance moves!
As the night carried on, guests danced to everything from classic rock to today's top hits. It was a memorable day for a memorable couple!
Congratulations Kenny & Autumn!
Venue: County Line Orchard
Photographer: Penny Frazier Photography
Videographer: JKS Productions