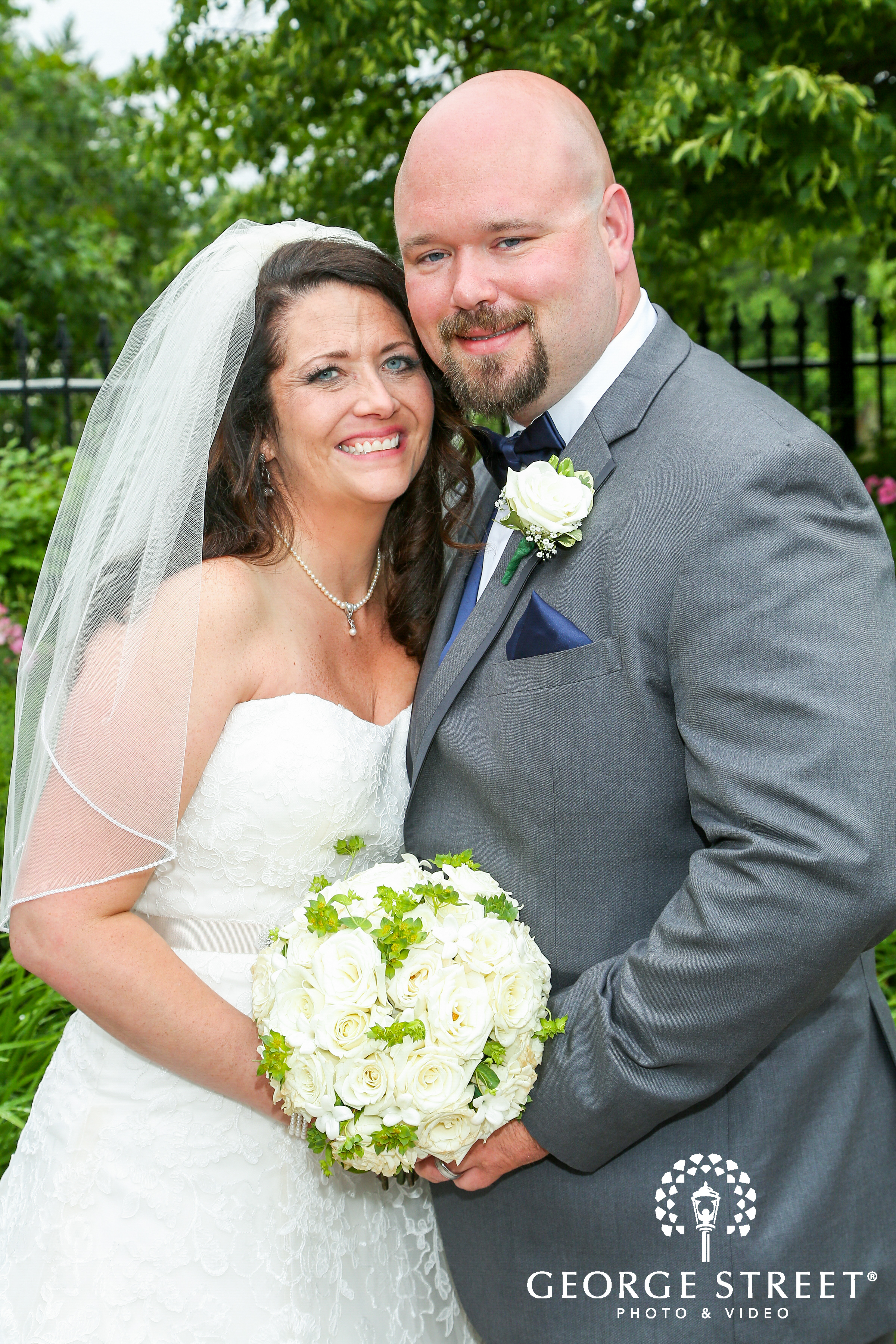 Jake and Celeste had their Chicago Gaelic Park Wedding Reception on Saturday, June 12, 2015. This was our second time performing at this Oak Forest, Illinois venue, but our first Chicago Gaelic
Park Wedding and we could not have been more excited to be a part of Jake and Celeste's special day! This was another couple that took the advice of making their Chicago Gaelic Park Wedding Reception theirs…and it will started with the music!
As guests walked into the Emerald Room of this Chicago Gaelic Park Wedding Reception after being greeted by the bride and groom, they were able to sip on a cocktail and enjoy the sounds of some seriously awesome classic rock and roll sounds by Creedence Clearwater Revival, Led Zeppelin and Queen. Throw in a little Stevie Wonder and Old Crow Medicine Show and you have a custom playlist that screamed Jake and Celeste!
This bride and groom were not up to the traditional "clinking of the glasses" in order for them to kiss. After grand entrances were had and everyone was seated, guests were told that they would have to sing a song about love in order for Jake and Celeste were able to kiss. Anytime a request like this is made, you just never really know how guests will handle it; and we have to say that it was like an episode of American Idol! So many people and/or groups of people were singing songs about love at the top of the lungs and Jake and Celeste were kissing over and over again!
As many vocal chords started to look for rest after an entertaining dinner hour, the dance floor filled with guests jamming out to tons of 80's rock and roll and 90's hip-hop! It was an absolutely fantastic day for an absolutely fantastic couple! Jake and Celeste, we appreciate the opportunity to be your Oak Forest Wedding DJ at your Chicago Gaelic Park Wedding Reception! Thanks for showing off some awesome dance moves!
Venue: Chicago Gaelic Park
Photographer: George Street Photo & Video