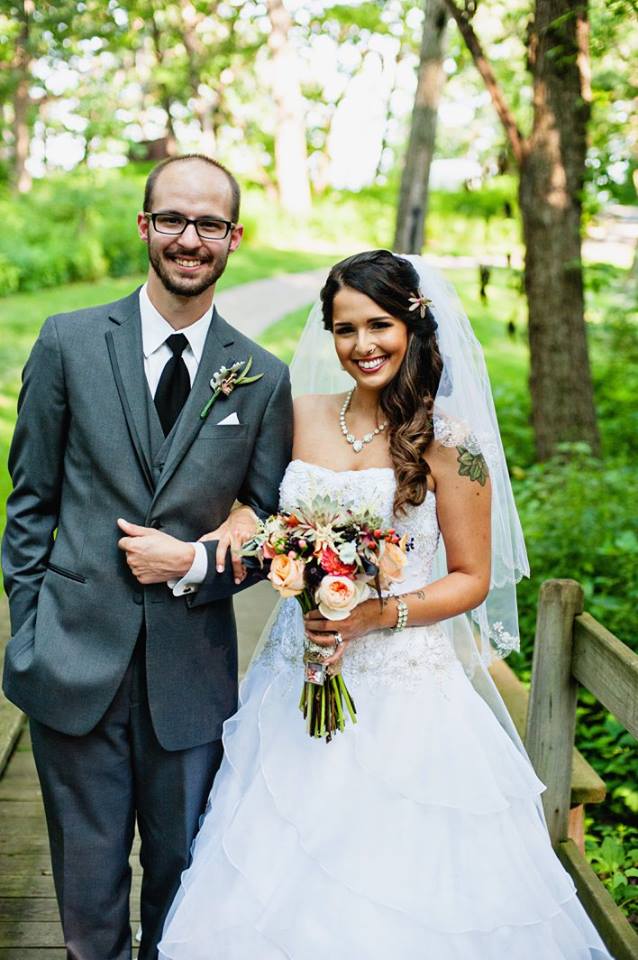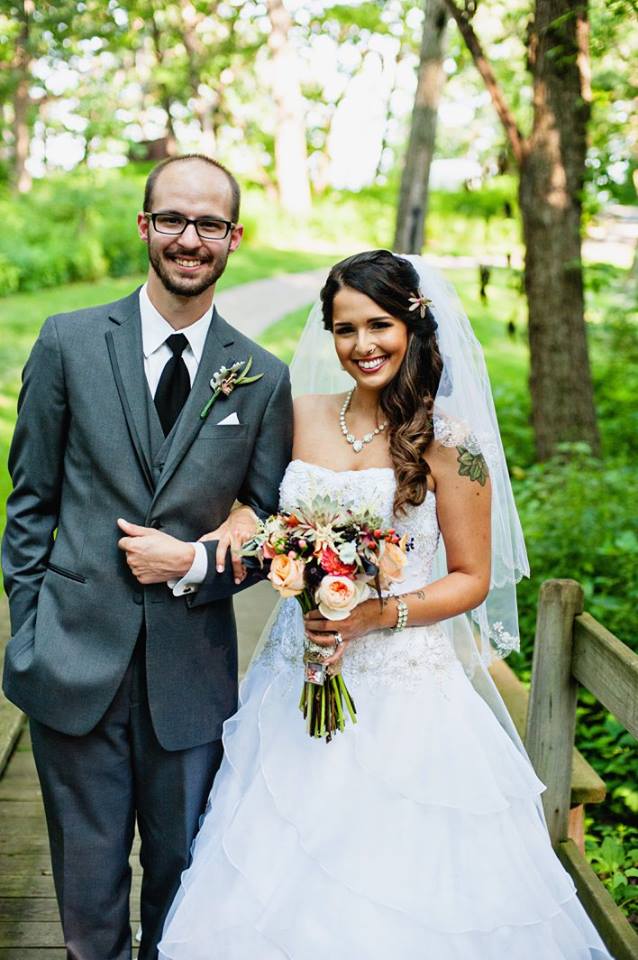 After last night's wedding that saw a packed dance floor and great times, we were looking to have another fantastic evening but without the rain as Chris and Lauren's Frankfort Illinois Wedding Reception was held outdoors. Located at the bride's parents' house, this reception had "unforgettable" written all over it from the moment we did our location scout a few weeks prior.
Location scouts are imperative in the final phase of the wedding planning process. Any time that we are performing at a new venue or a venue or place has unique features, we always like to check out the space sometime during the final month of preparation to make sure that we are prepared for anything and everything. Since this Frankfort Illinois Wedding Reception was going to be outdoors, a location scout was very important so we knew where we would be setting up, what type of power supply we would have, and if we needed to make any additional accommodations for anything.
Backyard weddings are always easier said than done and require extra care and attention in making sure that it's done right so that guests aren't just coming over for a "party in your backyard." After all, this is a wedding reception, and still giving your yard an elegant feel is something that goes hand in hand with a wedding reception. During our location scout we talked with Chris and Lauren about all of the aspects of their wedding reception and how everything would look. Words cannot describe how elegant and awesome their wedding reception was!
As guests entered the backyard of this Frankfort Illinois Wedding Reception, they were greeted with a full bar, daiquiri machines (and even a virgin daiquiri machine for any young adults or children), a candlelit pathway to the beautiful white tent, and their own mason jar to drink out of for the evening. Flowers lined the yard and accented centerpieces that had lyrics to some of Chris and Lauren's favorite songs.
Guests were treated to amazing food, fantastic scenery, and ended up showing some seriously awesome dance moves all night long! Everyone was having such a great time that Chris and Lauren decided to extend their Frankfort Illinois Wedding Reception an extra hour into the night to keep the celebration going! All in all, it was a truly UNFORGETTABLE evening that had everyone dancing, singing and celebrating until the early hours of the morning!
We are so grateful for the opportunity to be a part of Chris and Lauren's special day and for being their Frankfort Wedding DJ. It was an absolute blast and we could not be happier for this awesome bride and groom!
Photographer: Kayla Brooke Photography
Videographer: JKS Productions