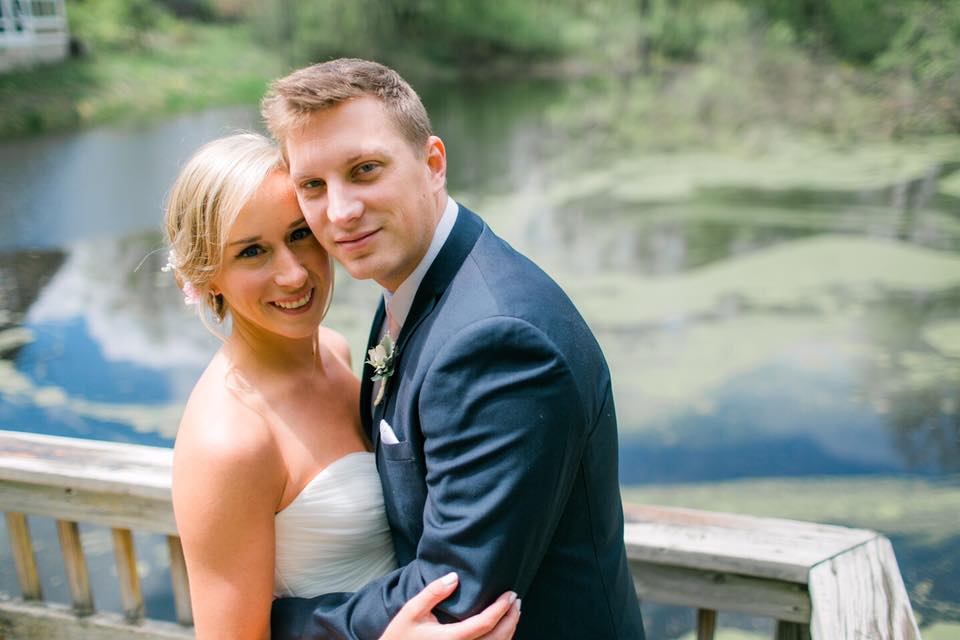 Toddles and Christine (or Todd and Chrissy as most people know them) hosted their Grand Rapids Wedding Reception on a beautiful Saturday in May. The sun was shining, spring-like temperatures were in the air, and the mood was festive for their reception held at Stonewater Country Club.
We have had the pleasure of knowing both Todd and Chrissy for many years. Todd and Nick met when they both attended Calvin College and have been almost inseparable since. Todd's outgoing, fun personality is perfectly complimented by Chrissy's bubbly, energetic mood that will always brighten a room. They are a perfect match and it was on display all evening!
This was our first time at Stonewater Country Club for this Grand Rapids Wedding and we couldn't have been more impressed with the way the evening turned out! The venue staff was amazing and the food was oh, so good! Guests consisted of Todd and Chrissy's family and a large amount of friends from childhood all the way up to college. People were reminiscing about the past all night long while being served original Grand Rapids brews.
The evening was filled with heartfelt, hilarious speeches, a self-serve gourmet donut table and unbelievable dance moves! It was an incredible evening for Todd and Chrissy! We couldn't be happier for them both as they start their lives together as husband and wife! Congratulations!
Venue: Stonewater Country Club
Photographer: Mayden Photography