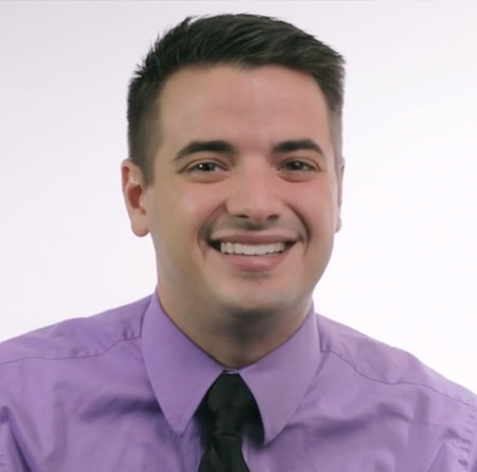 Nick Vera founded Impulse Entertainment in 2009 and has been a trusted DJ by many venues and their clients in the Chicagoland area and beyond ever since. What started off as just burning CDs for family and friends waaay back in the day, turned into creating amazing weddings across the Midwest and an endless stream of fantastic clients. Nick has built an award-winning, customer-focused Chicago DJ company that continues to, not only meet but also, exceed expectations across the board.
Described as the "King of Customer Service", Nick Vera gets to know EVERY SINGLE one of Impulse Entertainment's clients, and is the point-of-contact for all of their wedding and event planning needs. His vast knowledge of the event industry has propelled Impulse Entertainment to being one of the top choices for couples when it comes to wedding entertainment in the Chicago area.
Nick's passion for his clients and his work does not go unnoticed. He a one-of-a-kind DJ who recognizes that brides, grooms, and event planners need high-quality, professional DJs that do the job right the first time.
When Nick is not spinnin' tunes on the weekends, you can catch him on his own radio show, "Thursday Throwdowns", on the LA-based radio station Hits101 Radio, spending time with his incredible wife, Susan, friends, and family, watching soccer or Michigan football, traveling, or listening to music. Nick also has a deep, everlasting love for the Queen of Pop, Britney Spears, and may have attended a concert or two of her's, including her Vegas show - which was magical.
Nick's Favorite Music Genre: 90's/00's Dance
Nick's Favorite Artist: Britney Spears
What They're Saying About Nick:
"Wow! Nick earned the MVP title of our wedding - our guests could not stop RAVING about how amazing our DJ was! From the first call, I knew Nick's enthusiasm would be perfect to set the energy for the night. Nick was extremely professional and organized through the whole planning process (especially as we were delayed a year by COVID), and would consistently check in to see how he could be of service. Nick was always on top of everything we needed and the Impulse Entertainment website was a great way to fill out all information and upload our music recommendations. And boy, what a fun night! Even with 50 people, we had all attendees out on the dance floor. Nick also took care of getting our guests drinks, clearing plates, and helping my mom with some decorations. He laughed with our guests while remaining professional and keeping an eye on anything that needed to be done. The music was perfectly tailored to the crowd, and the whole room felt his energy (so much so that everyone didn't want to leave at the end of the night!). I highly recommend Impulse Entertainment - it will be your best wedding decision yet!"
Rachel & Mitch, 2021
"Nick was the DJ at a wedding that I recently attended. I work in the wedding industry and my brother in the music industry and we both agreed he was hands down the best DJ we've ever come across! Plus I worked with the bride through the planning process and she kept saying how amazing Nick was to work with! The DJ is an area a lot of people try to save their money but I now know why it's truly worth investing in a quality DJ! Nick was able to quickly roll with the punches when plans changed quickly, he kept the music flowing at just the right pace, and honestly he MADE the wedding an epic party! It was seriously unreal! If you're looking for someone who will absolutely max-out the dance floor and assure no one forgets your party I honestly couldn't recommend anyone more!"
Nicole, 2020
"Nick is seriously the best DJ in the game. As my husband and I come up on our second anniversary, and think back on our day, Nick continues to be a huge reason we remember our day so fondly. Nick's passion and enthusiasm for his job was evident every step step of the way, from our first meeting with him up until after the wedding. He was constantly available to answer questions or lend support. He is also an amazing MC. He kept our reception flowing and timely. He's the best. Highly recommend!"
Kiersten & Josh, 2019
"Nick Verawas the first vendor my daughter chose for her wedding. She had heard they were amazing and they didn't let us down. So wonderful to work with! Catered to us the entire night. Played the best music non-stop and kept the dance floor rockin'! All of our guests talked about what a great DJ we had for the wedding and I would highly recommend Nick and his awesome wife Susan for any event you have. The best!!"
Kristen, 2020