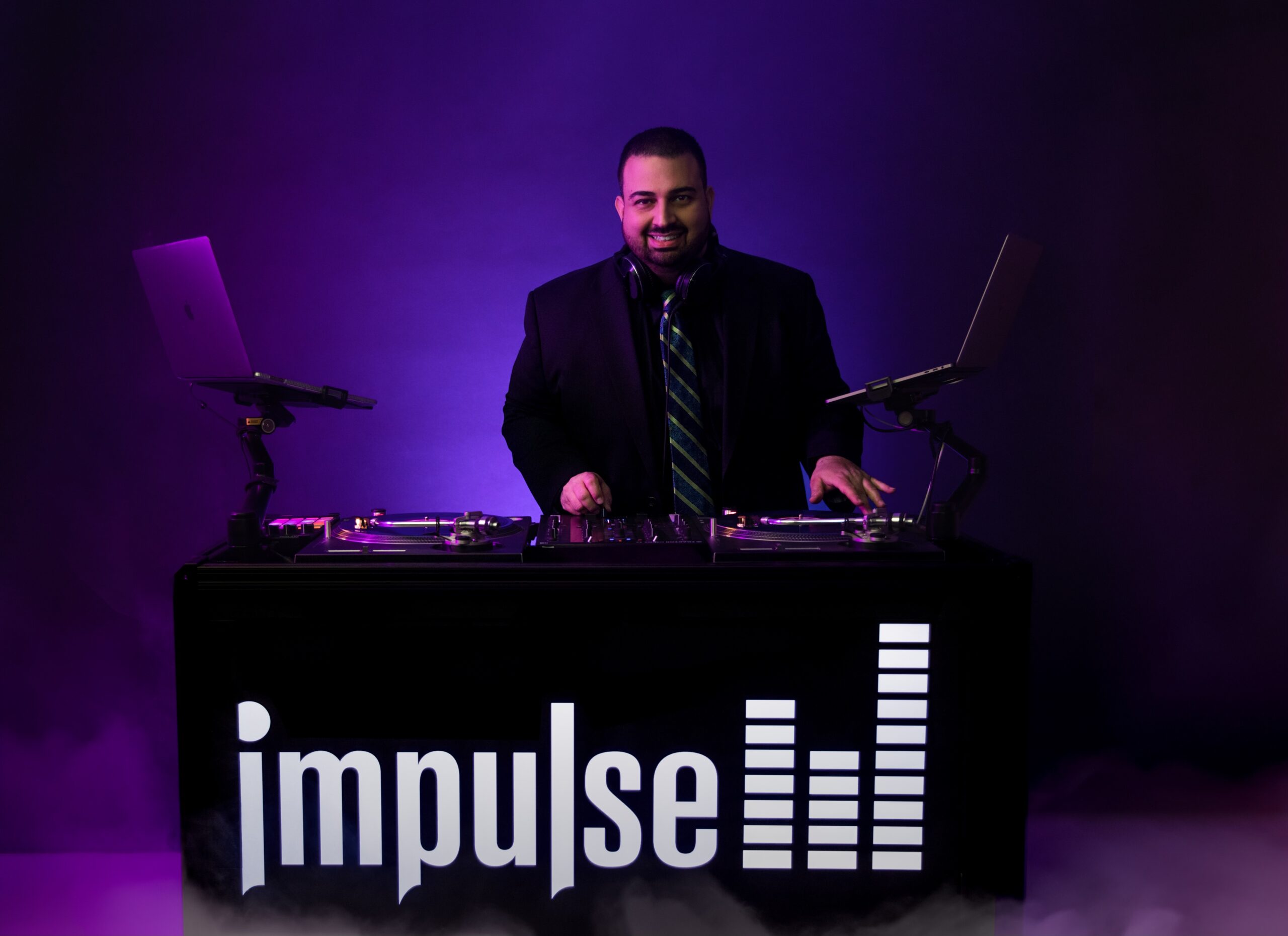 John K. literally started with two turntables and microphone. After mastering events along with well-known Chicago House Music Mix Masters, he created his own vibe while moving into private event performance.
As a multilingual DJ and MC, he transitioned into custom tailored multi-cultural weddings providing the right balance to satisfy everyone's music pallet.  His unique approach to blending songs together and use of custom edited music helped him carve out a niche. He is no cookie cutter DJ that sticks to the top 40 tracks. He strives to play the hits along with the forgotten gems you love!
Read More About John K. Below:
Who's your all-time favorite artist?
Pitbull
What's your favorite part about DJing weddings?
As a wedding DJ, two moments during the reception stand out as my absolute favorites. The first is the father-daughter dance, where I see the special bond between a father and his daughter. As they look at each other and smile just before the dance, I can feel the depth of their emotions. It's a touching moment that reminds me of the importance of family.
The second moment that I love is when I surprise the guests with a song that has unexpected lyrics. It's always exciting to see the reactions of the crowd when they hear the first few beats of the song and then realize what it is. The screams of excitement and surprise are unforgettable and make me feel like I'm contributing to the exciting atmosphere of the wedding.
Overall, being a part of a couple's special day and creating a memorable experience for them and their guests is incredibly rewarding. These two moments, in particular, stand out as highlights of the night for me.
How would you describe your MC style?
When it comes to my MC style, I strive for a natural speaking tone that conveys excitement and emphasizes the emotional moment. Using the correct words at the correct time with the correct inflection is what I strive for.
My goal is to create "aww" moments and evoke strong emotions from each guest. I am always aware of the vibe in the room and adjust my approach accordingly. I never try to be overbearing or sound like a sports announcer. Instead, I focus on being authentic and relatable, while also maintaining a professional demeanor. Whether it's introducing the newlyweds or hyping up the dance floor, I always aim to connect with the crowd and create an engaging atmosphere.
My MC style is about striking the right balance between energy and sincerity, and making sure that everyone feels included and valued. Overall, I believe that a great MC can set the tone for the evening and make all the difference in the success of an event.
How do you like to keep the dance floor rockin' all night?
As a DJ, my goal is to keep the dance floor rocking all night long. To achieve this, I like to mix several genres of music together and cater to every age group with an open format of music. This allows me to keep the energy high and ensure that everyone has a great time. One of my favorite things to do is mix music in a way that surprises guests and keeps them on their toes. I love incorporating word play techniques and creating a conversation with lyrics to add an extra layer of excitement to the music. By doing this, I can keep the dance floor lively and engaged, while also creating a unique and memorable experience for everyone.
Another key part of keeping the dance floor rocking is reading the crowd and adjusting the music accordingly. I pay close attention to the energy levels in the room and use my music selection to keep the momentum going. Whether it's switching up the tempo or throwing in a classic singalong, I am always looking for ways to keep the party going strong.
Overall, my approach to keeping the dance floor rocking is all about mixing great music, incorporating creative techniques, and being in tune with the crowd. I can bring music by Marvin Gaye, Nicky Minaj and One Direction, in that order, and make it sound as if they were all together in a studio collaboration. For an added touch I like to sprinkle in those forgotten summer hits.
Why do you think someone should hire you to DJ their wedding?
I am passionate about what I do. I work with all your vendors to keep your timeline on track and execute a flawless wedding. On your wedding day I walk in and treat it like the Super Bowl. I apply my unique style with your vision to ensure every guest had a great time and walks away talking about the amazing experience they had.  I am committed to making your wedding day unique and unforgettable!
Does John K. Sound Like a Good Fit for Your Wedding?
For more details, please contact us via email, fill out the form below, or text/call 708.381.0304