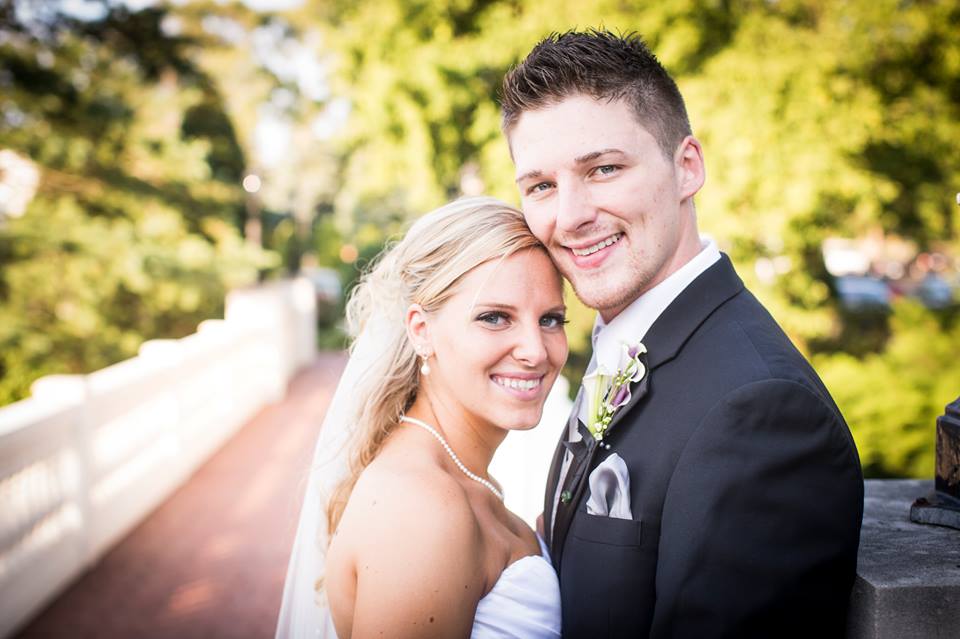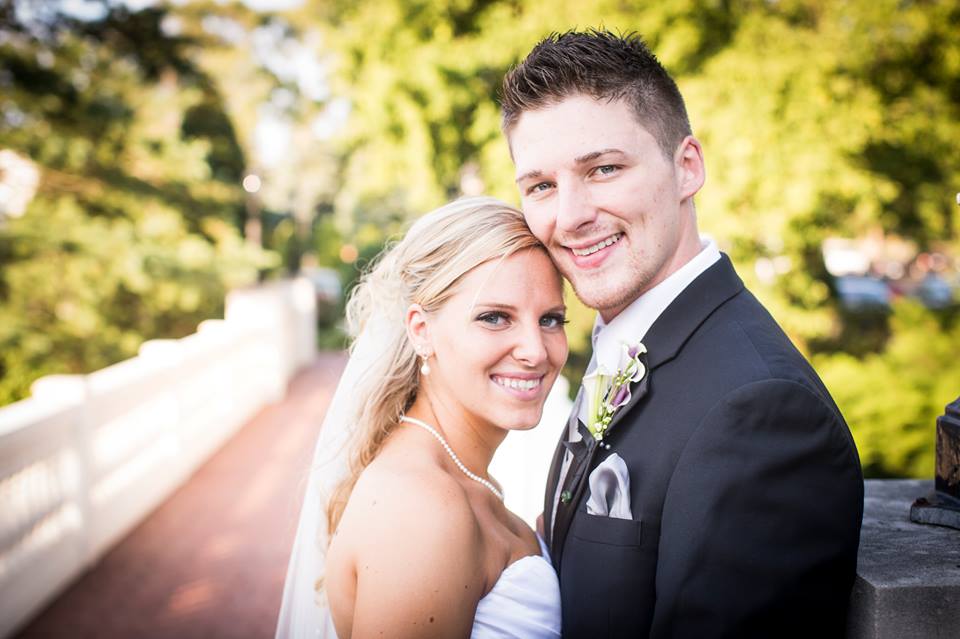 Kristin and Jeff's Chateau Busche Wedding was located in Alsip, Illinois. From the moment we first met Kristin and Jeff, we knew this was going to be a great wedding. Their bubbly personalities along with awesome sense of humor made them a perfect match for each other and a great match for us!
Their Chateau Busche Wedding was more of a "going away party" since they were both moving out of state shortly after their wedding day, and was it a great one to remember! Walking into the reception room, guests were greeted by a life-size ice sculpture of the Stanley Cup in honor of the 2013 World Champion Chicago Blackhawks! Also, in order for Kristin and Jeff to kiss, guests had to shoot a puck into a goal that closely resembled the signature Blackhawks halftime game.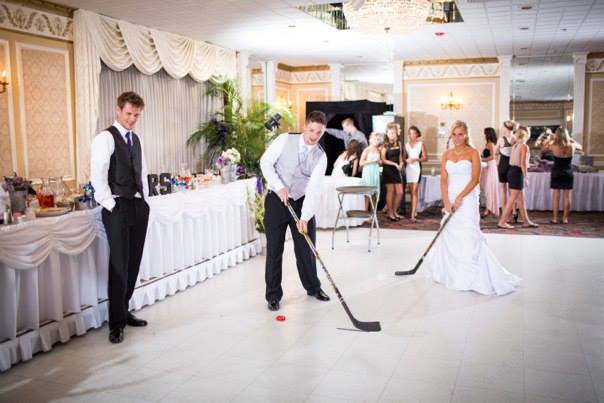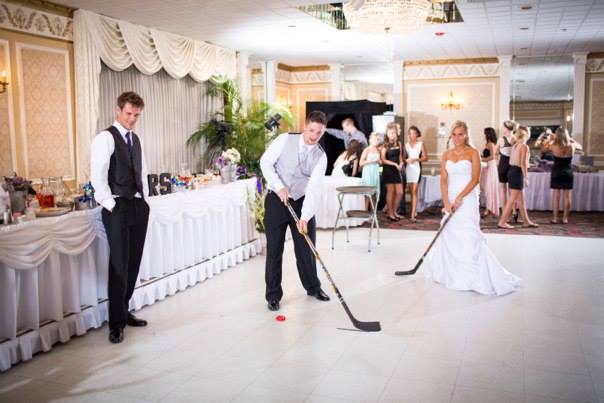 For cocktail hour, the beautiful couple decided to move away more common dinner music and incorporate a list of 90s hits to keep their guests moving to the music right from the start!
Dancing consisted of songs all over the board from the 1950s hit "Shout" by Isley Brothers to "Thrift Shop" by Macklemore. All in all, it was a great reception! Thanks for the kind words, guys, and congratulations once again on your Chateau Busche Wedding!
Venue: Chateau Bu-Sche
Photographer / Videographer: JKS Productions