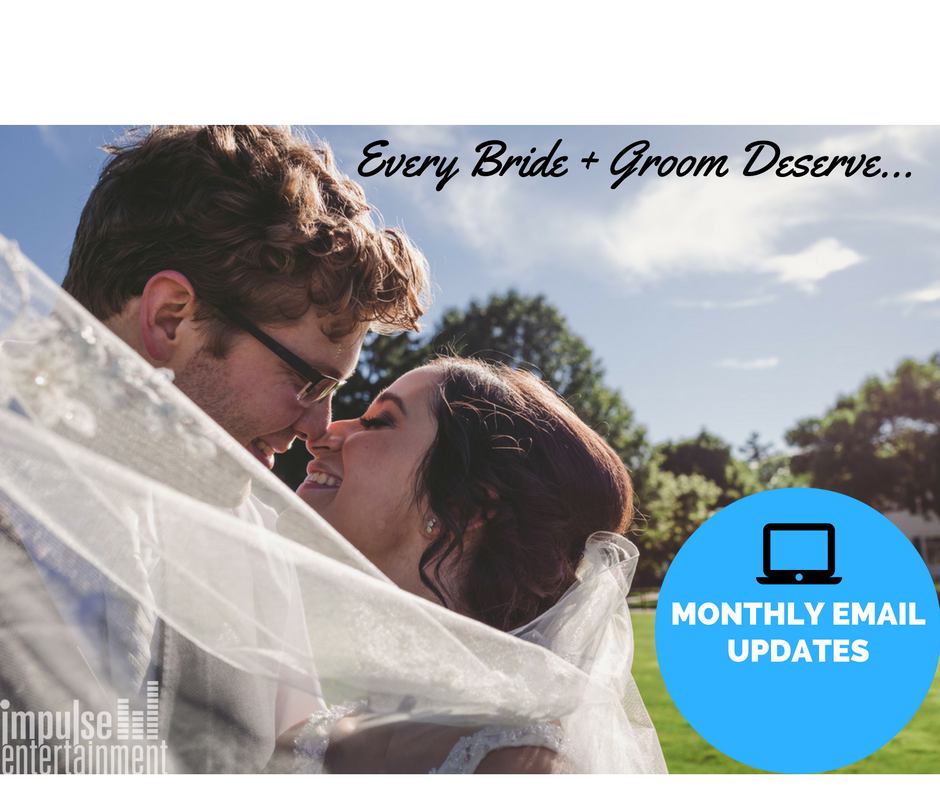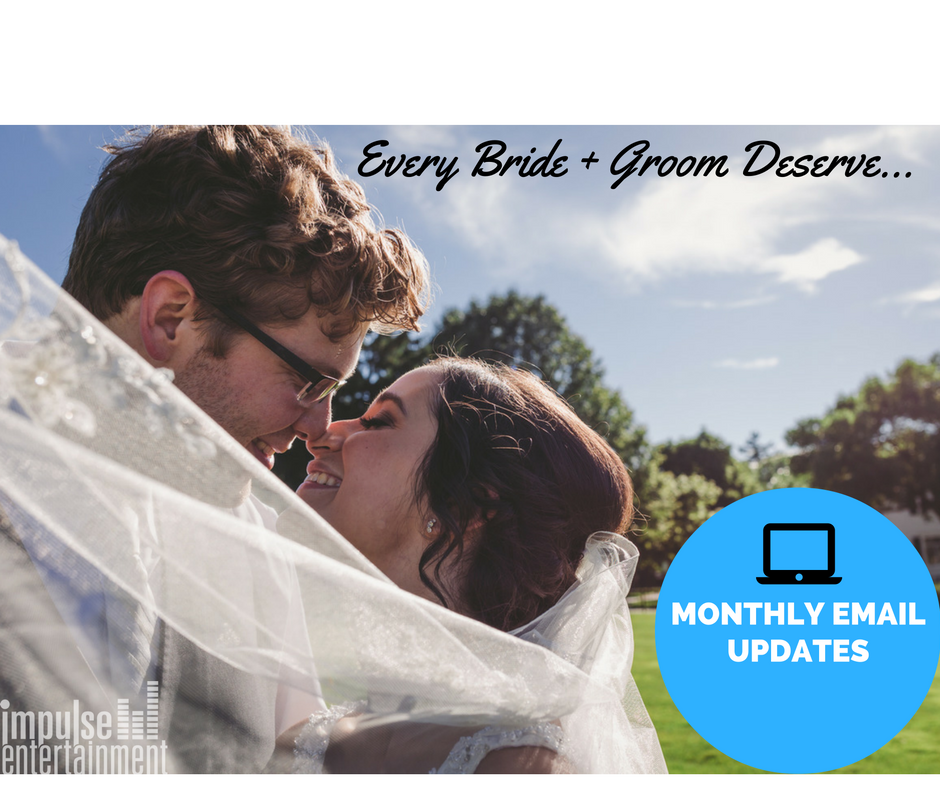 Communication is one of the key aspects to have around planning your wedding day. Imagine if you spent months planning your wedding reception without talking to anyone. You never received input from others, no great ideas, and maybe you didn't say "yes" to the right dress! What would your wedding day be like if you never communicated anything to anyone?
With it being the first day of a new month, we figure it is a great time to introduce monthly email updates. No matter what vendor you have booked, they should be in contact with you several times over the course of months, weeks and days leading up to the biggest day of your life thus far: your wedding. Communication not only allows for you to ask any questions or address any concerns you have with your Chicago Wedding Vendor but also gives them the opportunity to provide insight into your wedding day so they can help create a picture-perfect atmosphere for your wedding.
At Impulse Entertainment DJ's, monthly email updates are something that are always included in our wedding services. Starting six months before your big day, we send you your first monthly email update that will help guide you through the entire wedding reception planning process. We understand that many of you are planning a wedding for the first time. It may be your first time, but it's our 100th and we will offer you ideas and insight that you may have never even considered before!

Our monthly email updates also give you the opportunity to ask us questions. We know that the reception may not be the most important thing on your mind five months until you walk down the aisle. By that point, you should be selecting your wedding cake or creating your invitations. Monthly email updates give us the chance to reach out to you, knowing that you may have probably put your dance playlist on the back burner for the month, and just say, "Hi! We are here and ready to help any way that we can!"
Not only that, but we do offer complete guidance for our Online Planning Tool that each couple has access to 24/7, 365 via our website. Our monthly updates can be as simple as filling out your bridal party members for the month or picking out your cake cutting, bouquet toss, and first dance songs. These emails are designed to spend 10-20 minutes a month on planning your wedding reception — multiply that by 6 and you have spent 1-2 hours on planning your perfect wedding reception!
Finally, and the biggest reason why monthly email updates are important from your DJ is because he or she the captain of the ship for the reception. They will be the ones that are guiding the night from the moment the first drink is poured behind the bar during cocktail hour to the final song of the night. Most DJ's will meet with you twice — once for your initial consultation and once for your final meeting. However, sometimes DJ's don't even check in at any point between those meetings and it's up to you to plan everything on your own! Even though we offer unlimited consultation meetings, we consider your monthly email update another mini-consultation that can help you stay on the right track to planning your wedding!