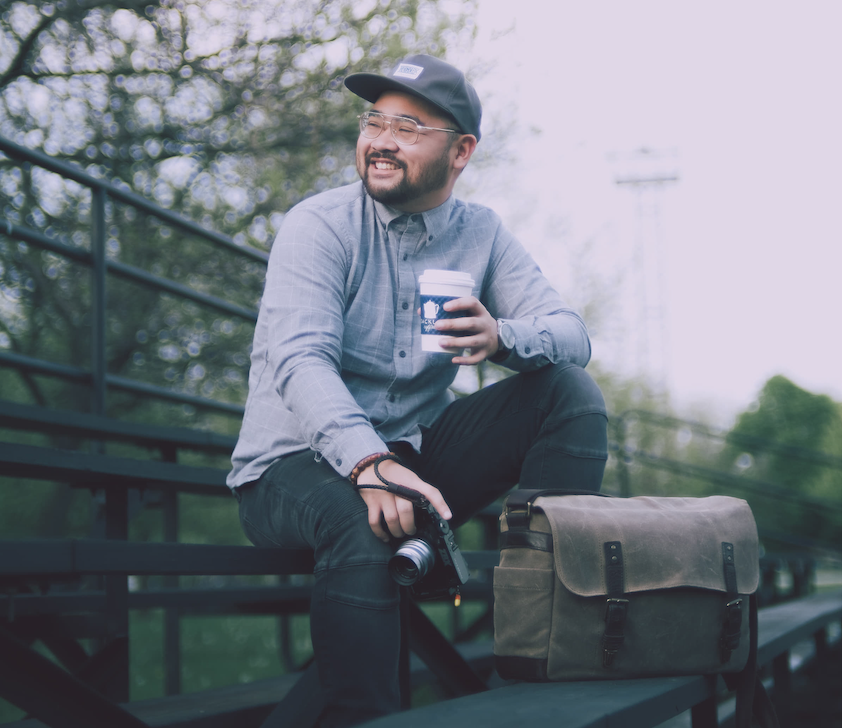 Zandro grew up in Southeast Asia and now calls Chicago home. He is a Chicago wedding photographer who absolutely LOVES his job and everything that comes with it!
He has over 8 years of wedding photography experience and will make sure that your wedding day is capture perfectly! He loves catering to various styles of shooting and different cultures and traditions that weddings bring.
Zandro and his team serve the Chicagoland area and are available to travel as well! He loves the people he meets, the new places he sees, and the spontaneity that can come with every shoot!
Take a look below to see Zandro's portfolio.
His company, Zandbox Photography, is an affiliate of Impulse Entertainment and we most definitely vouch for him, his team and his work without hesitation. Let him know Impulse Entertainment sent you and he'll take care of you!
What Clients Are Saying About Zandro:
"Zandro is AMAZING! Hands down best photographer!!! He was my photographer for my wedding on 5/19/18 and he blew everyone away with how great he is. Not only is he amazing at his work but he is also a great time and very professional. I will definitely be hiring Zandro for all my photo needs in the future. I was very blessed to meet him and have him take my photos!"
Katherine - Chicago, IL
"Zandro was exactly what my wife and I hoped for from start to finish. He was easy to work with in advance of the wedding and had a lot of great suggestions for locations, all of which we used. He was even better on the day of the wedding, and we were absolutely blown away once we got the photos. Zandro is a super nice dude, laid back, and professional, and had the two of us, as well as our entire wedding party, smiling all afternoon. And then, of course, he was great to our families, as well. You will be thrilled with every part of your photography experience if you go with Zandro!"
Michael - Los Angeles, CA
"I had a very intimate wedding. There was no massive guest list. I wanted to have the wedding of my dreams with little to no stress. Zandro really fit in. He's funny, professional, and super talented. He was part of the family that day. He made me and our guests feel at ease. The pictures captured everything I wanted and more. I am so in love with his work!"
Lydia - Chicago, IL
"We chose Zandro after seeing his portfolio work- and I am so glad that we did! He was like a part of our family through the process - but all professional on the day of 🙂 My husband and I wanted some unique pictures (sparklers, cars for my husband) and Zandro took really cool pictures! He even took a night shot that it was completely dark outside and literally painted live light on the shot- we still get compliments on that canvas in our house! Like any wedding photographer, I would recommend a shot list just so you don't miss anything and we certainly got all the ones I wanted! I would highly recommend Zandro for an easy, stress-free experience as he is really easy-going and no drama."
Sandra - Chicago, IL
"My husband and I had Zandbox Photo shoot our wedding and engagement photos. We would absolutely recommend them! The team was great and made us feel so at ease. Zandro remained in close contact throughout the planning process to ensure that it went as smoothly as possible. On the wedding day, he kept our wish list of photos and made sure to get all of the shots we asked for. Having our engagement shoot by Zandro made us so excited for the wedding photos when we saw the great shots he got! We have been getting compliments on our photos and they are all beautiful."
Gina - Los Angeles, CA