Gyl is one of the leading open-format, bilingual (Spanish) DJs in the Chicagoland area. With over 15 years of experience in the event and DJ industry, Gyl is a master of his craft – taking your visions of your special day and making them a reality! He understands that you are looking for a DJ to do things right the first time, and Gyl will go above and beyond to ensure your day is perfect. His unique ability to adapt to any genre of music keeps the dancefloor electrified and fun for all groups.
When he's not rockin' out dance floors across the Chicagoland area, Gyl spends time with his beautiful wife and 1-year-old son (who is already learning the ropes to be a next-gen DJ)!
Gyl's Favorite Music Genres: Anything 90s, Jazz + Latin Hits!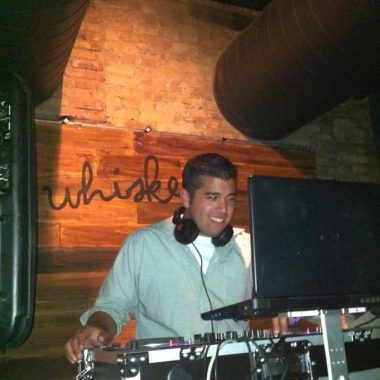 What Clients Are Saying About Gyl:
"Gyl was wonderful! The music volume was perfect throughout the day, he was fun, personable and professional, and very easy to work with! He was able to pack our dance floor and having him be our DJ really added a touch of class to our celebration!"
– Beth + Tom, Naperville, IL
"Gyl called a few days ahead of our event to ask if we needed anything else and to confirm all the plans. The day of our party, he played the music and the appropriate volume, played all the songs we requested, was able to get the guests to dance, and was very prompt in making announcements. If we are ever in need of another DJ, Impulse Entertainment is the only company I would consider. Thank you, Gyl!!!."
– Eleanore, Itasca, IL
"Our guests could not stop commenting to us how good the music was!!! Gyl was so nice! The lighting he brought was beautiful and he went over and beyond what was expected! We would recommend Gyl and Impulse Entertainment over and over again!"
– Mary & John, Orland Park, IL
"DJ Gyl is excellent at his profession. He knew our crowd and how to keep them partying all night long! So many compliments about him from my guests afterward! I can't say enough good things about Gyl and Impulse!
– Deb & Vincent, Chicago, IL
Does Gyl Look Like a Good Fit for Your Wedding?
For Gyl's availability and more details, please contact us via email, fill out the form below, or text/call 708.381.0304